Sporting Activities
Mary Beth Braun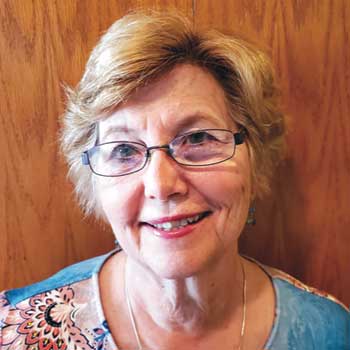 Payment Options for All Events
(unless otherwise noted):
1. Online Registration with Credit Card payment;
2. In person with completed Event Coupon and credit card or check;
3. By mail, send completed Event Coupon with check to Event Leader.
---
EVENT COUPONS HERE

>>
Please sign up online for all events. Log-in with your email and Vagabond password to sign up and pay with your credit card.
---
Walk for the Fun – or Just for the Health – of It!
SUNDAY Hikes Meet at 1:30 pm • Hike 1:45–3:45 pm
We welcome volunteers to lead hikes. Please contact Dan Heidemann at danlmark@gmail.com or (414) 416-1678 if you can be a leader. Hikes without leaders will be canceled.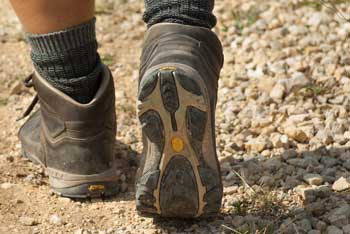 Jan. 30 – Pike Lake State Park
Take I-41 to Hwy. 60 (or Hwy. 164), west about three miles to sign on left for park entrance (Kettle Moraine Drive), south into park to the beach parking lot, just past the check-in booth. Hike till 3:45, then to the Mine Shaft in Hartford for comfort food and sundaes for dessert. Hike Leader is Dave Nelsen, (414) 350-1433.
Feb. 6 – Mitchell Park and Menomonee Valley
Meet at the main parking lot in front of the Domes. Hikers will walk through Mitchell Park, over to the Zablocki VA grounds, featuring the refurbished Soldiers Home (cannot go inside), down to American Family Field, back along the Menomonee River and return to Mitchell Park.
Distance is a little over 5 miles. We will cross all three bridges of Three Bridges Park. Address for entry to park is 524 S. Layton (27th Street). From I-94 Eastbound, exit at Exit 309-B which is 26th Street /St Paul. Take 27th St south to reach Mitchell Park. From I-94 Westbound, take Exit 309-B, which is Clybourn St / 25th Street, then take 27th Street south to reach Mitchell Park. Parking lot is the large one south of the Domes. Dinner afterward at Oscars Pub and Grill, 1712 W Pierce St. Great food and very affordable! Hike Leader: Dave Nelsen, (414) 350-1433.
Feb. 13 – Lapham Peak State Park
Take I-94 west to Hwy. C, then turn left to park entrance. Meet in first parking lot that is past the ranger's check-in booth (entrance fee required) and turn right to that parking lot. Hike from 1:45 to 3:45, then hikers can easily head to their respective Super Bowl parties afterward. Hike Leader: Dan Heidemann (414) 416-1678.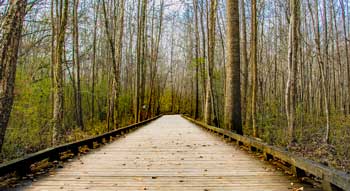 Feb. 20 – Muskego Park
Meet at the Piggly Wiggly parking lot at Hwy Y (Racine Ave.) and Janesville Road. Then to park entrance, and hike from 1:45 to 3:45. Dining afterward at Point Burger Bar in New Berlin for chili and drinks. Hike Leader needed!
Feb. 27 – Richard Bong State Recreation Area
26313 Burlington Rd (Hwy 142), Kansasville (west of Hwy 75). Meet at Trailhead B parking lot (past the entrance station to the left). Hike from 1:45 to 3:45 pm. Afterward, for those who wish, food and beverages at the Dover Inn, 1909 N Beaumont Ave. (Hwy 20 & 75), Kansasville. Hike Leader needed!
---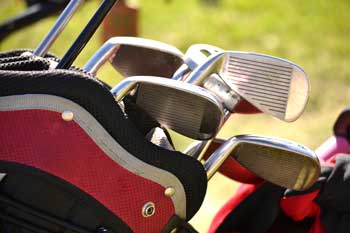 THINK GOLF FOR SUMMER!
To all Vagabond golfers – we have an opportunity for you! If you are organized and can offer leadership, you may be the person we need! We are looking for a Golf League Leader to take over our Wednesday league. Our new leader may want to continue at Songbird Hills or may be creative and choose another course. If you are interested, please contact our Sporting Activities Director, Mary Beth, at (262) 443-7291.
---
Think Snow … Snowshoeing!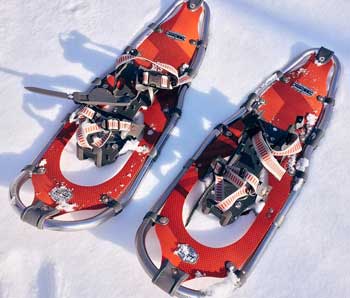 We are sure to get some snow this winter, so think about places nearby that would be good for snowshoeing. Here are a few ideas:
Milwaukee County: Whitnall Park; Havenwoods State Forest; Riveredge Nature Center; Greenfield Park, West Allis; McGovern Park; Kohl Park; Lakeshore State Park; Kletzsch Park; Grant Park; Kinnickinnic River Parkway.
Waukesha Country: Valley View Park, New Berlin Park (on Sunny Slope Rd, just south of Beloit); Mitchell Park, Brookfield; Minooka Park, Waukesha; Retzer Nature Center, Waukesha; Menomonee Park, Menomonee Falls; Muskego Park, Muskego; Lapham Peak, Delafield; Fox River Park (SW Waukesha); Emma Carlin Trails, Kettle Moraine State Park (near Palmyra).
Some parks rent snowshoes only on weekends (Whitnall Park), others rent daily (Retzer Nature Center), and others have no facilities to rent snowshoes or cross-country skis.
---
We're always looking for great photos of our members enjoying activities, and you are our best source! Send us your high resolution (largest) photos so they can be uploaded to the website and used in the Life when we have space. Send your photos to Joyce Szulc, jszulc@wi.rr.com, to post on the Vag Facebook page.
---
EVENT COUPONS HERE

>>