TENNIS & PICKLEBALL
Linda Horn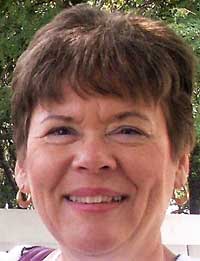 Payment Options for All Events (unless otherwise noted):
1. Online Registration with Credit Card payment;
2. In person with completed Event Coupon and credit card or check;
3. By mail, send completed Event Coupon with check to Event Leader.
---
TENNIS, TENNIS, TENNIS & MORE FUN TENNIS!
Four Indoor Tennis Parties,
Saturdays, Jan. 29, Feb. 26, March 26, April 30
More fun tennis! More great food! More fun socializing with Vagabond friends, and the nicest tennis players in the world.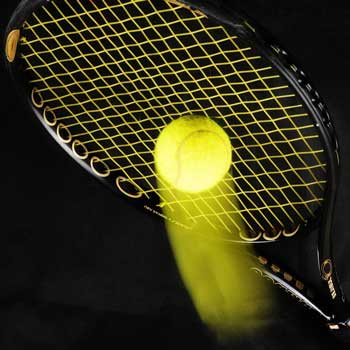 Elite Brookfield (aka Highlander Elite) Tennis Club 13825 W. Burleigh Road
4 pm – Check in
4:30 pm – Tennis matches begin
6 pm – Food and social time
Bottled water is provided. The tennis club will have a selection of beer and wine available for purchase. (You may bring in your own soda but no alcoholic beverages.)
Matches are arranged according to your tennis rating. We will rotate partners and courts after 45 minutes to add to the fun.
Fee: $31 per person Includes 90 minutes of tennis, balls, food, dessert, bottled water, and social time.
Social participants are welcome, too. Fee of $14 includes everything except tennis.
Payment Options:
• Online – Look for Tennis Party – January 29, Tennis Party – February 26, etc.
• Pay by credit card or check at a general meeting.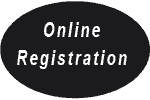 Event Coupon required. Or mail your event coupon and check to Linda Horn, 2311 Emslie Drive, Waukesha, WI 53188. Questions? Contact Linda at Linda.Horn1@gmail.com or (262) 707-1450.
Note: Tennis Players – The January PTball event is immediately prior to the Jan. 29 Tennis Party. You can extend your fun and play PTball for an hour before tennis. Fee is only $6. See the PTball article for more details.
EVENT COUPONS HERE

>>
---
Pregame and postgame str-r-r-etching
Exercise is known to cause muscle-shortening. Regularly stretching with proper techniques can offset this process. Promoting flexibility will help you move your muscles and joints more easily through their full range of motion. Here are diagrams to guide you through a series of 22 stretches that can be completed in 12 minutes.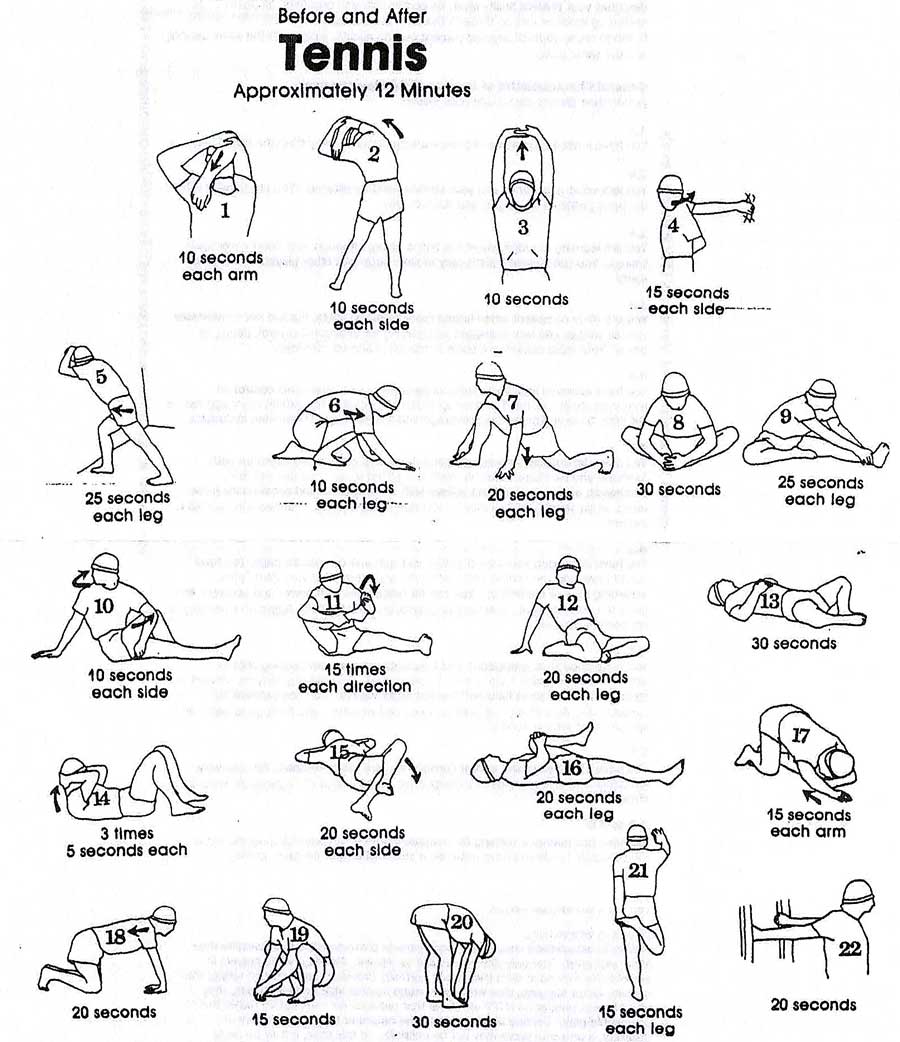 ---
EVENT COUPONS HERE

>>