---
by Linda Horn
With the addition of the online directory being available on our smart phones and other electronic devices, several members mentioned that they no longer need a printed copy. Here's how to opt out of the printed version of the directory:
• Log in to the Members Only Section on the Website
• Click VIEW PROFILE
• Click EDIT PROFILE
• Scroll down until you see 'Do You Need a Printed Directory?' and click the 'No' button
• Click SAVE
Or contact Jan Breitbach, Membership Director, at jan.breitbach@gmail.com or call 414-732-9749 and she will make the change for you.
---
Also, check out our Guides:
EASY GUIDE TO THE ONLINE SYSTEM Using a Computer >>
EASY GUIDE TO THE ONLINE SYSTEM Using A Smart Phone >>
---
MEMBERSHIP
Jan Breitbach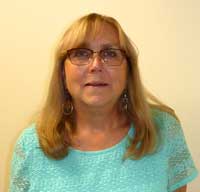 Get Your Directory!
The new Directory will be sent to the members who have requested one in print before the end of the year. The current information is always available on Wild Apricot. If you do not need it in printed form, you can indicate that on Wild Apricot or notify me and I will make that change.
It is very important that each member check the privacy settings on Wild Apricot online to verify that the information you want published is published. If you have a problem doing this, feel free to contact me for assistance.
If you have candy left over from Trick-or-Treat, consider donating it to the Welcome table for our candy dish.
If you have any questions or are willing to volunteer, contact me at 414-732-9749 or jan.breitbach@ gmail.com.