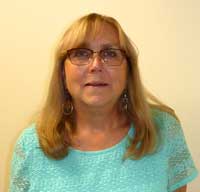 Based on input from club members, we will once again include the mailing addresses of members in the upcoming issue of the directory. Last year, to help defray the costs of design, printing and postage, we eliminated mailing addresses and listed only name, emails and phone numbers to shrink the size (and the cost) of the directory. Listing full address will increase the cost of production and postage. To help pay for these increased costs, we are charging $5 for a printed directory mailed to your home. You can place your directory order online and pay with your credit card, or you can mail the coupon below with your check to our Membership Director.
Deadline for directory orders is Dec. 1. The directory will be mailed out around Dec. 15. If you do not wish to pay $5, remember that there is always an up-to-date directory at VagabondSkiClub.com or on your smartphone when you install the Wild Apricot app.
In addition, we will post a PDF version of the printed directory on the Members Only portion of the Vagabond website. You can download or print the directory yourself. If your address was in the 2019 directory and you do not want it in the 2021 directory, email that request to jan. breitbach@gmail.com.
Mail this coupon with your check made payable to VSSC to Jan Breitbach, 7809 W Mt. Vernon Avenue, Milwaukee, WI 53213 by Dec. 1:
Name ______________________________________________________________________________________
Address ____________________________________________________________________________________
City/State/Zip ________________________________________________________________________________
Number of 2021 Vagabond Directories: ______________ x $5 each = $______________ (amount enclosed)
---
If you need to renew your membership. You may renew online or use the
form
to renew by mail.
If you have any questions or are willing to volunteer, contact Jan at jan. breitbach@gmail.com or (414) 732-9749.
Reminder: Your membership must be current on Oct. 30 for your name to appear in the printed directory.
---
Welcome to new Board Member!
It is a pleasure to announce that Tom Wendt has been appointed to fill the unexpired term of the Meetings Director. Tom has volunteering in his blood. He volunteers with five other organizations, including the retirement club at Milwaukee Electric Tool, where he is on the board and assists with meetings and other functions. Tom and his wife, Shirley, have been Vagabonds since June 2019.Thanks, Tom!
---
From the vice president
Linda Horn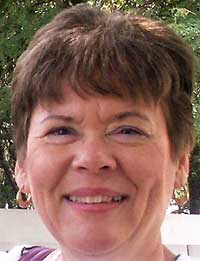 Do you have the Wild Apricot app on your smart phone?
The Wild Apricot App gives you access to several terrific features, and one of the best is access to the Vagabond Member Directory using your smart phone.
To add the App to your phone:
• Go to the app store you use (Apple app store, google play, etc.) Search for "Wild Apricot – Member" and download it.
• Open the Wild Apricot app and log in to Wild Apricot using the email and password you established previously.
• If you have not yet established a password, you will need to do so using a different device OR,
• Call Linda Horn at 262-707-1450 for assistance.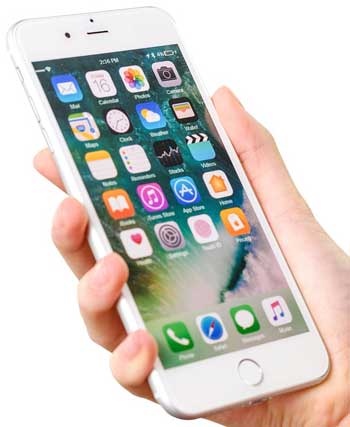 Once you have the app on your phone and you have logged in, click "remember me" so that you do not need to enter your password each time you want to use the app.
To access the online directory:
• Look at the bottom of the screen. You'll see four icons:
• Tap "Members" to see the member directory. Tap the magnifying glass to search for a specific member.
• Type in a few characters of the last name, or
• Type in a few characters of the first name
• Then tap Search, or Go or Enter (it varies with the type of phone being used.)
• Tap the name of the person you are looking for to see their public profile page, including their phone number, email address, etc.
Other features available with the App:
• Tap "Event List" to view events open for registration. Tap a specific event to register for it.
• Tap "My Tickets" to view a list of events you have registered for.
• Tap "Profile" to view your profile and make changes as necessary.
Please don't hesitate to call Linda Horn for assistance at (262) 707-1450.
---
The use of Zoom video and phone conferencing is skyrocketing as families, friends and businesses rely on it more to safely communicate and stay in touch with others. The club is using Zoom for board meetings, committee meetings, and general meetings, too. Below are instructions for using Zoom. Give it a try. It really is fun!
To join a meeting using your computer, tablet or smart phone
• If you haven't done so already, place the Zoom app on your device.
• Using a computer, go to zoom.us and download Zoom Meetings.
• Follow the instructions and Allow Zoom to run on your computer
• Using a smart phone or tablet, go to the apple store or google play and download the Zoom meetings app.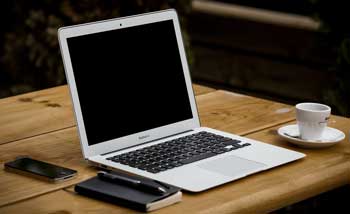 • When it is time for the meeting, open the email you were sent a day or two prior to the meeting:
• Using a computer
• Click the link to the meeting
• Click Open Zoom Meeting.
• Using a smart phone or tablet
• Open the Zoom app
• Click Join Meeting
Or, if you don't have the email or the link …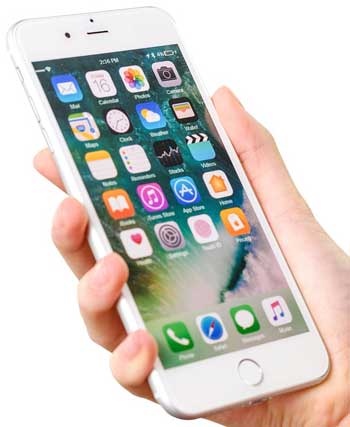 • When it is time for the meeting
• Click or tap the Zoom app.
• Fill in the Meeting ID: 837 335 6215 and Password: 8242 2663.
• DO NOT ENTER ANY SPACES – JUST THE NUMBERS.
- or -
• Dial In using any cell phone or land line
Dial (312) 626-6799 Meeting ID: 837 3356 215 Password: 8242 2663
Please contact Linda Horn at (262) 707-1450 if you need help. She will help you download the app and set up a practice meeting if you would like so all the kinks are worked out before the real meeting.