---
Last month's article explained a number of things the Board is working on to respond to our members' requests for additional, more convenient ways to renew their membership and to register and pay for events. Here is a brief recap of key points in that article followed by an explanation of what will be available this month. Many of our members expressed that it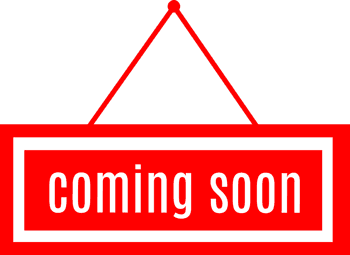 isn't always possible to attend a meeting, so they would like to be able to register for events and use their credit or debit card to pay from home. And, even more members would like to see a reduction in paperwork, especially the need to complete an event coupon for each event they are planning to attend, as well as when renewing their membership. As explained last month, the Club will be using a company called Wild Apricot that specializes in Membership Management and Event Management. Wild Apricot is used by over 20,000 membership organizations, ranging from non-profits and associations to Clubs like ours. These organizations have members for whom they need to track membership and renewals, and they run events for their members, as our Club does. Wild Apricot has been ranked the #1 membership management company for 5 years in a row, with a rating of 4.5 out of 5 stars. Their website is SECURE, providing safety and security for those who use it.
Coming This Month We will proceed slowly with this project – one step at a time. As a first step, during February, we will make an online Directory available to Vagabond members, and each member will have the ability to view and update his or her own information. For example, if a member's address, phone number, emergency contact info, etc. changes, the member will be able to update it themselves. However, they don't HAVE to make their own changes. If they prefer, Jan Breitbach, our Membership Director, will continue to do that for the member. The choice is up to the member. Either way, the changes will be reflected immediately so that other members will see the new information right away, rather than having to wait for the next Directory to be published.
Each member will be able to view all of their own information, including things such as emergency contact, but other members will only be able to see what is currently shown in the printed Directory, which is name, address, phone numbers and email address. Just as members have options for selecting the information that appears in the printed Directory, members will continue to have those options with the online Directory, too. When the online Directory is made available later this month, it will show the same information that is in the printed Directory. Once again, ONLY VAGABOND MEMBERS can view the online Directory, AND it will be on a SECURE website.
We will send more detailed information about how to access the online Directory later this month via email, in the Life, and at General Meetings. So be on the lookout for these communications. And remember, nothing is being taken away. No one HAS to use the online Directory – it's up to each member how they choose to interact with the Club. This is just another avenue that is being added to our already great repertoire of ways to get information about and keep in contact with the Club and its members. More to follow later…
---
PUBLIC RELATIONS
Judy Daniel
Give a gift of fun activities and friendship to those you love. Invite someone special to attend our General Meeting and introduce them to some of our wonderful members. You can provide a remedy for cabin fever during our Wisconsin winter.
When you request a guest card for your friends they can enjoy the roundtable, meeting and dance without having to pay the usual $5 fee. You will be giving a gift that keeps on giving all year long. Be an ambassador and spread the word about our unique Vagabond Club.
---
MEMBERSHIP
Jan Breitbach
Volunteers are needed to spend time at the Membership table at future meetings.
If you have any questions or are willing to volunteer, contact me at 414-732-9749 or jan.breitbach@ gmail.com.