Lift Lines
Joyce Szulc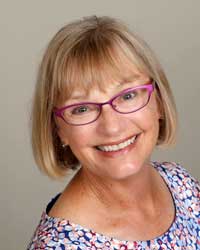 Ski racing season starts Dec. 18
Your Vagabond Ski Team begins the race season at 10 a.m. Saturday, Dec. 18, at Alpine Valley with two giant-slalom races (four runs total). Spectators are encouraged to come out and watch the team in action, along with a trophy presentation after the race. Several people have joined our club after experiencing a race day.
Metropolitan Milwaukee Ski Council Senior Racing has 14 races scheduled over seven dates this winter. About 40 skiers compete at each race in one of eight non-gender classes depending on skill level. Two different courses are run for each race and the times are combined. Awards are presented in each class at each race. Awards are also given in each class at the end of the season. To qualify for a year-end award, racers must have at least six starts with a minimum of two slaloms and two giant slaloms. The Vagabonds will again compete against three other teams, with only the fastest four men and two women counting for each team. Last season, the Vagabonds finished No. 1 overall.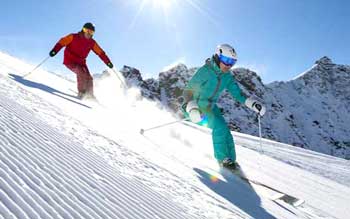 All MMSCSR clubs practice from 7-9 p.m. Wednesday nights at Little Switzerland and Friday nights at Sunburst.
All Vagabond skiers intermediate or better are invited to try running race gates with us. Fill out and bring a waiver from the website (mmscsr.com), show up and identify yourself. Skiing down a course at practice, whether starting from the top or halfway down, is a way to make local skiing exciting and fun. Try it, you'll get hooked! We help each other improve our skiing, have fun, and race at a level that is appropriate.
We are always looking for more men and women to join us. We have fun practicing and racing plus whatever else always comes after the skiing.
For more information, contact Team Captain Al Lemke at (414) 688-2938 or aklemke2993@gmail.com or visit MMSCSR.com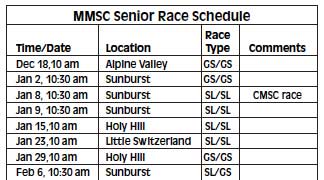 ---
Weekend Bus Ski Trip Big Snow Resort, Wakefield, MI
Feb. 25–27
$380 per person, double occupancy
$485 single
$295 Lodging only, double occupancy
$395 Lodging only, single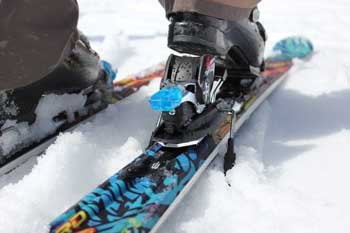 Join us for a weekend of skiing at Indianhead Mountain and Blackjack Mountain in the Upper Peninsula, with 56 trails, 15 lifts and over 400 skiable acres. Once again, we are partnering with the Sitzmark Ski Club to fill the bus.
This is a great trip for all skiers, including those who may have not skied in a while or even for someone who has not skied before. Check out BigSnow.com.
The bus will leave from Goerke's Corners Park & Ride (N. Barker Rd & I-94) at 2 p.m. Friday and return Sunday evening. This event is open to guests as well as Vagabond members. Registration closes Feb. 4. Trip Leader: Carol Gavigan, (262) 632-1922, cjgavigan177@gmail.com
---
Western Ski Trips
Our three weeklong trips (Big Sky, Aspen/Snowmass and Banff) are filled. However, we are still accepting waitlist registrations. If you made a deposit, your final payment for Big Sky was due Nov. 15. For Aspen/Snowmass and Banff, your final payments are due Dec. 15.
---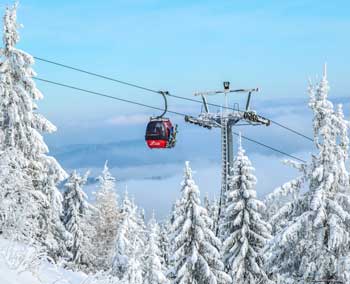 Questions about anything related to the Vagabond ski program? Contact Joyce at
jszulc@wi.rr.com
or (262) 886-9328.
---
The Vagabond Ski & Social Club is associated with the following organizations which promote skiing and snowboarding: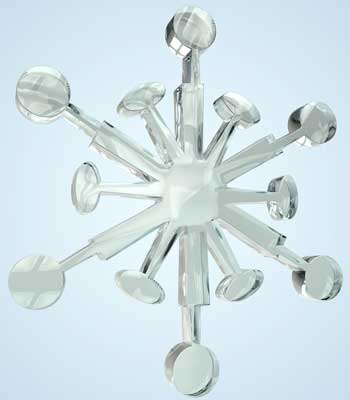 * Chicago Metropolitan Ski Council (CMSC), www.skicms.org
* National Ski Council Federation, www.skifederation.org
* Milwaukee Metropolitan Ski Council (MMSC), www.skimilwaukee.org
Visit their websites to learn more about these groups.
---
We are always looking for great photos of our members enjoying activities and you are our best source! Send your high resolution (largest) photos to Jeff White at ejwhite8942@yahoo.com so they can be uploaded to the website and used in the Life when we have space.
Also send your photos to Joyce Szulc, jszulc@wi.rr.com, to post on the Vag Facebook page.