Lift Lines
Joyce Szulc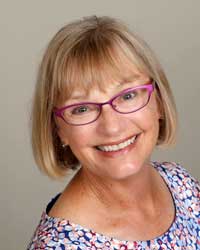 Vagabond Race Team
Your Vagabond Ski Team begins the race season at 10 a.m. Saturday, Dec. 19, with two giant-slalom races at Alpine Valley. Spectators are encouraged to come out and cheer. A trophy presentation ceremony will be held after the race.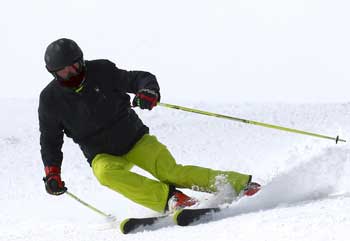 There are 14 races scheduled to be run on seven dates this winter hosted by the Metropolitan Milwaukee Ski Council Senior Racing. In addition, there is a special race with the Chicago Metropolitan Ski Council and the Midwest Masters. About 40-45 skiers compete at each race in one of eight classes depending on skill level. Two different courses are run for each race, and the times are combined. Awards are presented in each class at each race. Awards are also given to at least half the racers in each class at the end of the season.
All MMSCSR clubs practice from 7 to 9 p.m. Wednesday nights at Little Switzerland and 7-9 p.m. Friday nights at Sunburst. Team Captain Al Lemke provides racer lift ticket pricing along with race and practice email updates.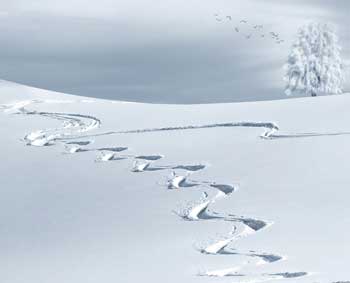 All Vagabond skiers intermediate or better are invited to try running race gates with us. Just show up and identify yourself. Skiing down a course at practice, whether starting from the top or halfway down, is a way to make local skiing exciting and fun. Try it, you will be hooked! We help each other improve our skiing, have fun and race at a level that is appropriate.
The team is always looking for more men and women to join. Even if you are not a skier yourself (or have retired from skiing), recommend a friend or relative to race with our club. Getting people interested in ski racing is a great way to add some youth to our club. After all, that is how the Vagabonds started in the first place! For more information: www.mmscsr.com Registration fee for the season is discounted to $30, thanks to a Vagabond subsidy. Sign up online at VagabondSkiClub.com or contact Team Captain Al Lemke at 414-688-2938 or AKLemke2993@gmail.com.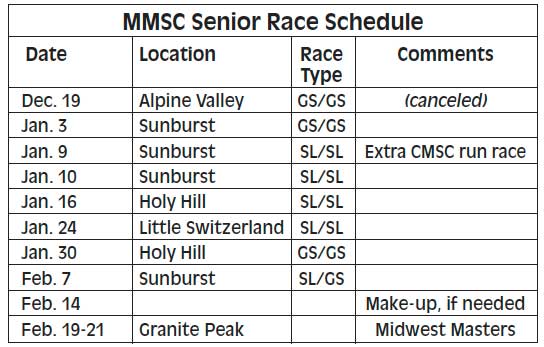 ---
Weekend Bus Ski Trip • Feb. 26–28 Big Snow Resort, Wakefield, MI
$370 per person, double occupancy
$470 per person, single occupancy
$285 per person – Lodging only, double occupancy
$390 per person – Lodging only, single occupancy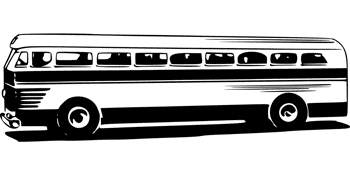 Join us for a weekend of skiing at Indianhead Mountain and Blackjack Mountain with 56 trails, 15 lifts and over 400 skiable acres. This trip is being held jointly with the Milwaukee Sitzmarks Ski Club. Complimentary shuttle bus every half hour so you can enjoy both hills. This is a great trip for all skiers, including those who may have not skied in a while or even for someone who has not skied before.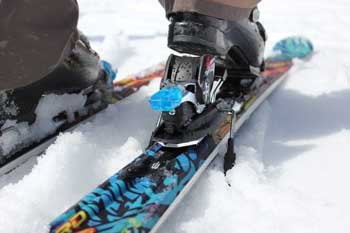 Check out the website www.BigSnow. com. Cross-country skiers: There are cross-country trails about a half hour away by bus. Check out www.ABRski.com for more information. Plus, bring your snowshoes or rent them!
Your weekend includes: round-trip bus transportation, driver tips, box lunch and beverages on the ride up, two nights lodging, two-day Indianhead/Blackjack lift ticket, two breakfasts, Saturday evening cocktail party and plated dinner, all taxes and gratuities. You can add ski rentals ($27/ day or $46/two days) and group ski lessons ($22/person). NASTAR racing is available at noon for $7.
Bus will leave from Goerke's Corners Park & Ride (N. Barker Rd & I-94) at 2 pm Friday and will return Sunday evening. This event is open to members and guests (21 and older).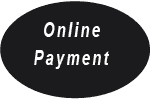 Registration closes Jan. 22.
Sign up online or mail your check to Carol Gavigan, 102 Portico Dr, Mt Pleasant, WI 53406. Questions? Contact Carol at cjgavigan177@gmail.com or 262-632-1922.
---
Updates to Western Ski Trips
All trips with the exception of Vail (cancellation) are now closed, we are accepting names for the waitlist for each trip. Reminder: Make sure to register for your ski days with your Epic Pass. The Early Registration period ends Dec. 8. Please note the updated airline schedules for each of our three Western trips:
Group Travel Insurance for All 2021 Trips details >>
Vail • Jan. 9–16 $1,435 double occupancy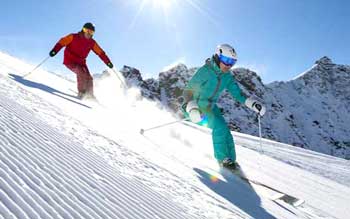 There is flexibility in the rooming/bedding arrangements, so we can accommodate one man, one woman or a couple.
Interested? Act now: Call Joyce, (262) 886-9328, for details.
• Saturday, Jan. 9: SW #2125 - Lv MKE 4 pm; Ar DEN 5:40 pm
• Saturday, Jan. 16: SW #3066 - Lv DEN 10:35 am; Ar MKE 1:50 pm
Trip leader: Joyce Szulc, 262-886-9328, jszulc@wi.rr.com
Breckenridge • Feb. 6–13
• Saturday, Feb. 6: SW #2125 - Lv MKE 4 pm; Ar DEN 5:40 pm
• Saturday, Feb. 13: SW #3066 - Lv DEN 10:35 am; Ar MKE 1:50 pm
Trip leader: Diana Hrovatin, dhrovatin@shorewest.com or (414) 581-7191.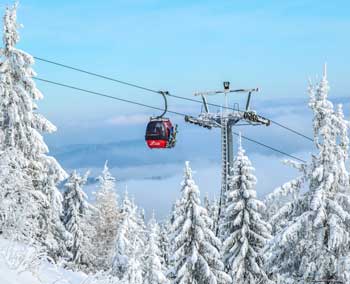 Park City • March 6–13
• Saturday, March 6: SW #4703 - Lv MKE 7:20 am; Ar LAS 9:25 am
• Saturday, March 6: SW #2861 - Lv LAS 10:20 am; Ar SLC 12:45 pm
• Saturday, March 13: SW #3914 - Lv SLC 12:40 pm; Ar MKE 7:10 pm
Trip leaders: John Podsedly, JohnPodsedly@gmail.com or 414-369-4199 and Karen Bryant, bryant55karen@gmail.com or 608-571-9303.
---
Questions about anything related to the Vagabond ski program? Contact Joyce at jszulc@wi.rr.com or (262) 886-9328.
---
Western Ski Trip Coupon
>>
---
The Vagabond Ski & Social Club is associated with the following organizations which promote skiing and snowboarding: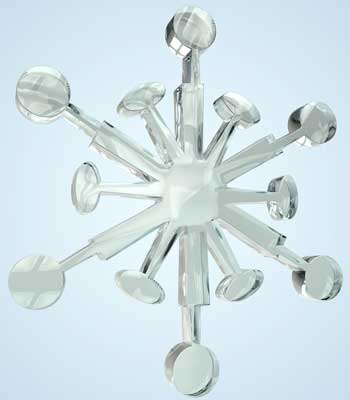 * Chicago Metropolitan Ski Council (CMSC), www.skicms.org
* National Ski Council Federation, www.skifederation.org
* Milwaukee Metropolitan Ski Council (MMSC), www.skimilwaukee.org
Visit their websites to learn more about these groups.
---
We are always looking for great photos of our members enjoying activities and you are our best source! Send your high resolution (largest) photos to Jeff White at ejwhite8942@yahoo.com so they can be uploaded to the website and used in the Life when we have space.
Also send your photos to Joyce Szulc, jszulc@wi.rr.com, to post on the Vag Facebook page.