Lift Lines
Joyce Szulc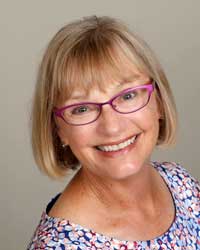 The Life of a Ski Helmet*
Helmet manufacturers suggest you should replace your helmet every 5-7 seasons. Impact is not the only reason your helmet breaks down. Normal use and travel causes stress cracks and problems. When your helmet is in your travel bag, it gets bounced around a lot and many times hits something hard. It is this pounding that slowly breaks down the integrity of your helmet. The reason you wear a helmet is to protect your head in case of a collision or impact so it makes sense to have a helmet that will properly do the job.

*Excerpted from ALPINE ACCESSORIES BLOG AND NEWS
Snowmass (January 20-27) and Kitzbuhel (February 2-13) are both SOLD OUT!
To be placed on the waiting list for Snowmass, please contact Paul Bosanac at 262-308-8030 or paulb@ execpc.com
To be placed on the waiting list for Kitzbuhel, please contact Don Mayew at 262-945-0305 or mayew@ sbcglobal.com
We have received great response to our three winter ski trips but you still have one more opportunity to join us skiing in 2018: Park City, UT.
---
Vagabond Race Team (2017/18 Season)
For more information, contact Team Captain Al Lemke at 414-688-2938 or aklemke2993@gmail.com
The Vagabond Race Team competes in the Senior Alpine program sponsored by the Metropolitan Milwaukee Ski Council (MMSC). Last year the team consisted of 18 members with 14 Vagabonds winning individual year-end awards. Congratulations to Leslie Jamieson and Dennis Novak who finished first in their respective class. The women's team, the men's team and a combined team finished first overall among four ski clubs totaling 52 racers.
To qualify for year-end points, a racer needs at least six starts with a minimum of two slalom races and two giant slalom races. Team season competition, like individual season competition, counts the six best finishes of 12 possible races. For each race, the top four men's times count for the men's team, the top two women's times count for the women's team and the top four men's and top two women's times combined count for the combined team standings.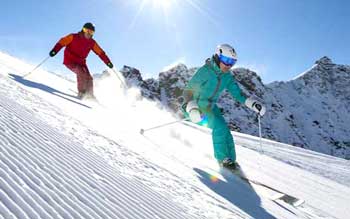 Now is the time to make plans for the 2017/18 Winter season: Start an exercise program especially for your legs. Make sure your equipment is up-to-date. Have your skis sharpened and bindings checked. Most important: get out and ski as soon as you can! The 2017/18 tentative race schedule is listed below. Schedule updates will be emailed and is also available on the MMSC website: www.mmscsr. com. Mark your calendar for the first race (Sunday, January 7) at Sunburst consisting of two giant slaloms, a total of four runs.
The MMSCSR practice schedule will also be emailed (when available) and will be placed on the website as well. Practice is generally Wednesday nights at Little Switzerland and on Friday nights at Sunburst. Skiing down a course at practice whether starting from the top or halfway down is a way to make local skiing exciting and fun. Try it you'll get hooked! Team members help each other improve our skiing, have fun and race at a level that is appropriate in one of 11 classes based on handicap and not on age. Handicap-determined class racing results in fair, closer and safer competition for the beginner through expert racer.
There is always room on the team for skiers of any age or ability. Please promote the Vagabond Race Team to attract new members to the club.
To be eligible to compete at the first race in January and to be registered with the rest of the team, please forward your MMSC Senior Racing annual fee and signed liability waver to Al Lemke by November 25.
Team members must be current Vagabond members so renew your membership now.
Note: A MMSCSR practice will be held at Little Switzerland on Wednesday nights from 7 to 9 pm. There is no practice on Wednesdays where there is a conflict with high school racing. For those weeks, practice is on Tuesdays instead. MMSCSR will also practice at Sunburst on Friday nights.
TENTATIVE* MMSC Senior Race Schedule for 2018
Day ..................Date ....................Time ......................Event ...........................Location .................Sponsor
Sun ................ Jan 7 ...................10:30 ......................GS/GS ....................... Sunburst ................ Council Race
Sun ................ Jan 14 .................10:30 ......................SL/SL* ........................ Sunburst ............... Council Race
Sat ................. Jan 20* ................10:00 ......................SL/SL* ........................ Holy Hill .................Council Race
Sun ................ Jan 28 ..................10:00 ......................SL/SL ..........................Little Switz ........... Council Race
Sat ................. Feb 3* ..................10:00 ......................GS/GS* ....................... Holy Hill ................Council Race
Sun ................ Feb 11...................10:30 ......................GS/GS* ..................... ..Sunburst ...............Council Race
Sun ................ Feb 18...................10:30 ......................Makeup ....................... Sunburst ...............Council Race
Sun ................ Feb 25...................10:30 ......................Makeup ....................... Sunburst ...............Council Race
---
2018 Western Ski Trip Event Coupon>>