Payment Options for all events (unless otherwise noted):
1. Online Registration with Credit Card payment
2. In person with completed Event Coupon and credit card or check
3. By mail, send completed Event Coupon with check to Event Leader
---
International trips
Linda Horn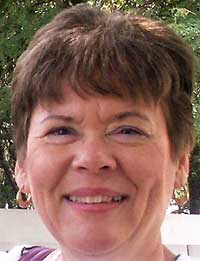 16-Day Enchanting Greek Isles & Romantic Rome
May 31 – June 15 • $5,794 Cruise and Land
Reopens Feb. 1
You still have the opportunity to be part of the Vagabond trip to Greece, but only a very few spots remain. We will sail on Celestyal's 1100 Max Pax Ship, Crystal. Staterooms are Inside and Outside cabins only. Mail your check and event coupon on
Feb. 1.
Note: This is the trip we were not able to take last year. Now it is set for May 31 to June 15.
• "Cancel for Any Reason" travel and medical insurance is required for this trip.
• The ship will likely require proof of vaccination & a Covid test prior to boarding.
ITINERARY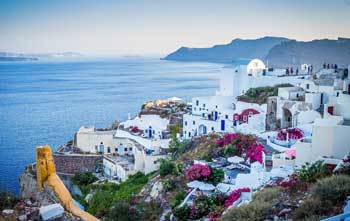 • Athens – Three nights hotel (cruise departs on fourth day)
• LV: Port of Lavrion for seven nights to Kusadasi, Rhodes, Crete, Santorini, Milos and Mykonos
• LV: Athens – Flight to Rome – four nights hotel
INCLUDES
• Air – AA – Non-stop O'Hare to Athens, returning June 15 from Rome to O'Hare.
• Bus: To and from O'Hare, other airports and hotels.
• Seven nights, Great Greek Isle Cruise – Inside Stateroom (included), Outside +$294 pp.
• All Port Taxes, Port security charges and fees, Cruise Service Charge – ($339 pp cost included).
• All Cruise meals & unlimited soft & hard classic drinks.
• Seven nights at five-star hotels, with breakfast. Three nights in Athens & four nights in Rome.
• Tours – Sightseeing – City panorama tours & two cruise tours. Discount on optional tours.
• Parties – As usual, lots of nightly parties, extra dinners and surprises, etc.
NOT INCLUDED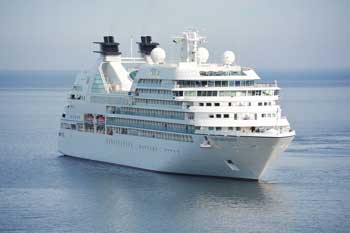 • Travel Insurance – Required for this trip. "Cancel for Any Reason" pays 75%, Standard Reason pays 100%. Medical, trip delay, trip interruption, quarantine, etc. This insurance is $649 pp for inside cabin & $699 pp for outside cabins.
• Single supplement, when available; details provided upon request.
• Ports of call tours other than indicated above, additional city tours & possible entry fees to some attractions.
• Tips and meals not indicated above. Possible fuel supplement charge, exchange rate increase, Covid tests, government fees.
Trip opens again Feb. 1 by U.S. Mail, FedEx, UPS only, postmarked no earlier than Feb. 1. Then first-come, first-served. Check required: $100 pp for inside stateroom, $125 pp for outside stateroom. Make check payable to VSSC, with trip coupon and two address labels. (On the trip coupon, please indicate cabin type and whether or not you have been vaccinated.) Send to Trip Leader Bob Spindell, 1626 N. Prospect Ave., No. 2210, Milwaukee, WI 53202. Envelope must not be postmarked before Feb. 1.
First payment of $3,000 due Feb. 8 by credit card or check. Insurance premium due Feb. 12. Final payment due March 3.
Contact Bob at rspindell@gottesman-company.com or (414) 276-6331.
---
Event Coupons here

>>