Vice PRESIDENT
Pam Cole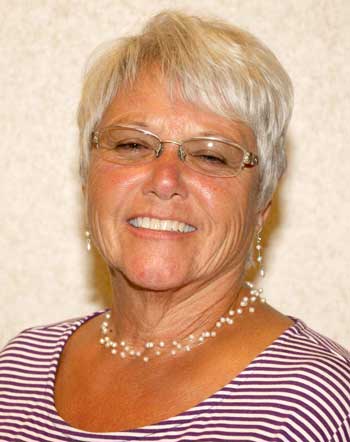 14-Day Barcelona / Costa De Sol / Portugal Spectacular - Cruise and Land! Opened May 1
Wed., Nov. 7 – Tues., Nov. 20 - UNDER $4,494*
(Medical, Airvac, Baggage & Trip Delay Insurance Included)
This is the Spain trip we tried to take 3 days after 9/11 (in 2001), but our ship was cancelled and we sailed through Europe! So now, 17 years later, we are ready to take this great trip. Sign up / postmark May 1st to make sure you make this wonderful and exciting trip. Let me know if you are interested!
Be part of this phenomenal Vagabond trip to Spain and Portugal. Only 34 spaces available! We will be on a "yacht style" cruise, with our luxurious yacht holding a maximum of 212 passengers. All accommodations are either ocean view or balcony suites (single supplement is available). We will visit the exciting city of Barcelona, followed by an 8-night cruise stopping in some of the most exotic spots on the West Coast of Spain! We will end our trip in intriguing Lisbon, arriving home two days before Thanksgiving.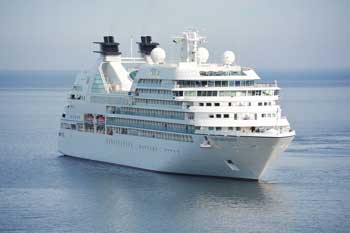 Itinerary:
Barcelona - Three days - (Cruise departs)
Palma de Mallorca - One day
At Sea - One day • Costa de Almeria - One day
Malaga (Costa de Sol) - One day
Gibraltar - One day
Cadiz (Costa de la Luz) & Seville - One day
Portimao Portugal - One day
Lisbon Portugal - Three days - Cruise Arrives
O'Hare Airport to Barcelona, November 7th
Returning to O'Hare Airport November 20th
Includes: Bus to and from O'Hare
Air above - Airline TBD
8-night Yacht Style Cruise - Ocean View Suite, double occupancy or French Style Balcony Suite + $500pp- (please indicate on trip coupon)
All cruise meals, non-alcoholic drinks, gratuities & amenities.
4 Nights in 4-5 Star Best Hotel (TBD) with Breakfast (Double Occupancy) - 2 nights Barcelona & 2 nights in Lisbon, Portugal
Some Sightseeing Tours - TBD - Others at greatly reduced rates
Travel Insurance - Medical Expense, Evacuation, trip delay ONLY (Cancellation & Trip Interruption not included, but is available)
As usual, lots of parties, dinners and surprises, etc., in planning stages.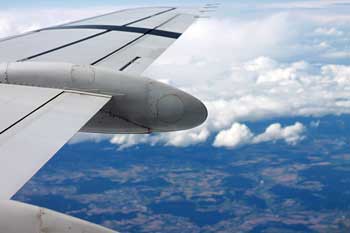 Not Included:
Single Supplement - available but at additional charge
Some tours & maybe possible entry fees to some attractions
Those tips & Meals not indicated above
* Tax and port charges – approx. $278 Trip Opens May 1.
Trip Opened May 1. Send check for $100 for a "Hold your place fee" payable to VSSC, PLEASE INDICATE OCEAN VIEW OR BALCONY SUITE - Trip Coupon & Two Address labels To:
Trip Leader Bob Spindell - 1626 N. Prospect Ave. #2210, Milwaukee, WI 53202. $100 fee -100% refundable through May 10th.
* Payment Schedule & Final Price -1st Payment $1250 due May 10 - other 2 payments TBD (Vag Credit Card option available at no charge).Questions? Call Bob at 414- 276-6331 / rspindell@gottesman-company.com.
---
WAIT LIST ONLY
Agawa Canyon and Mackinac Island September 8 – 13,
$1,200 double occupancy; $1,650, single
This 6-day, 5-night motor coach event has multiple highlights You will stay at the Ramada Inn Ojibway in Sault Saint Marie next to the Soo Locks. We will tour the area and enjoy a dinner cruise through the locks on the St. Mary's River, which is the only river that connects Lakes Superior and Michigan.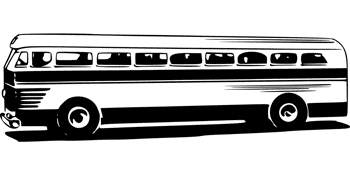 We will go on a full day tour of spectacular Agawa Canyon, enjoying the fall colors rugged terrain and pristine lakes and waterfalls in the Canadian wilderness. As there are no cars on Mackinac Island, we will have a horse-drawn carriage tour of the island soon after arriving to acquaint us with some of the history and sights on the island. We will be staying at the Grand Hotel for two nights. After dinner, enjoy the evening with dancing to the orchestra or explore the many bars and bistros in the hotel. There are many things to do on the island.
The hotel offers golf, tennis, a large outdoor pool, and gardens. The hotel itself is large with many shops and small bistros and cafes. The porch is the longest in the world. Or explore the many shops in the town. Learn about the history of the island at Old Fort Mackinac. Rent a bike and bike around the island, or hike in the forest. As we will be in Canada for one day, you MUST bring your passport. Questions? Call Helen Hankowitz at 414- 461-7772.
---
Event Coupons here

>>