TENNIS & PICKLEBALL
Linda Horn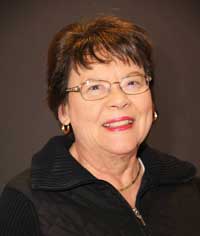 Tennis Tip of the Month
When someone else's ball ends up on your court, wait until their point is over to politely return the ball back. Let them know the ball is on its way with a simple and audible "Ball Coming!" Whatever you do, do NOT roll the ball back to them during a point. At best, it is distracting. At worst, it can be a hazard to the unsuspecting player who steps on that ball.

From: www.tennisfixation.com/retrieving-returning-balls.html
---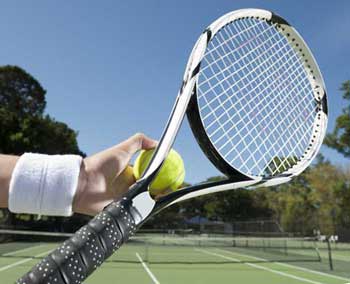 SUMMER TENNIS LEAGUE master schedule 2017
Download Summer Tennis League Master Schedule 2nd Half 2017

Tennis Self-Rating Form

Vagabond Tennis League Player Ratings

---
OPEN TENNIS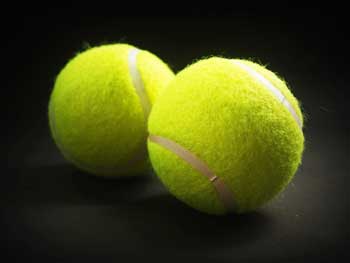 Vagabonds meet and play tennis on Saturday mornings from 9 am to Noon at Nathan Hale High School. There is no cost, no registration required – just show up. Players should try to get on a court with players of similar ability.
Monday Night Summer Tennis ends on August 14 so beginning August 21, we will have Open Tennis on Monday evenings from 6 – 8 pm at Elm Grove Village Park. Games are subject to weather conditions. Questions? Call Ron Sonntag at 414-788-4907.
---
PICKLEBALL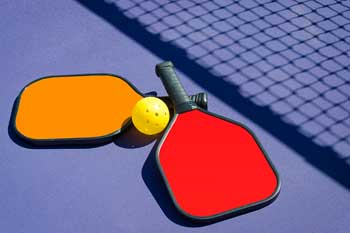 Pickleball is played all over southeastern Wisconsin.  Times and locations are listed on the Wisconsin Pickleball website at www.pickleballwi.com.  Click on "Play | WI" at the top of the screen to see dates, times, and locations, including maps, for Pickleball Play.
The following are Milwaukee area places where Vagabonds are involved with established Pickleball programs:
Sussex:  Jim Toshner, 262-538-4277, plays at Melinda Weaver Park, W239N5664 Maple Ave. across from Maple School.  It is a drop-in program, $2 each time, and takes place from 9:30 – 11:30, Monday, Tuesday, Thursday and Friday (days subject to change).  Jim emphasizes that it is a fun social group.
Brown Deer:  Steve Smith, 414-332-1811, runs a program at the Rite Hite Family YMCA, Thursdays from 11:30 am – 1 pm in the gym, so no weather worries.  Cost for 4 sessions is $22, $20 to Rite Hite members.  Call the Y at 414-354-9622 to register.
---
Thursday Night Vagabond Tennis League, Thurs., September 7, 2017 – May 24, 2018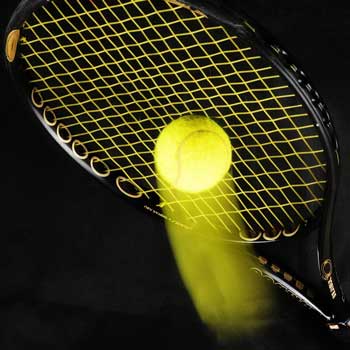 Moorland Tennis & Pickleball Club, 7:30 – 9:00 pm, Cost $10 – Closes August 26
Join us in this very popular Thursday Night Vagabond tennis league. We play tennis from 7:30 – 9 pm and usually stay afterward for light snacks and treats. This event usually fills quickly so don't delay. Moorland membership and court fees are payable to and billed by Moorland. Subs pay $5 to sign up and can play 5 times, if not a member of Moorland. At the time of subbing non-Moorland members pay $10 to Moorland.
YOU MUST BE A VAGABOND MEMBER AND A MEMBER OF THE MOORLAND TENNIS CLUB TO BE A REGULAR PLAYER ON THURSDAY NIGHTS.
Send your completed Event Coupon with your Vagabond tennis rating, phone number(s), e-mail address, and $10 check payable to VSSC and mail to Diana Schneider, S75W20101 Ridge Road, Muskego, WI 53150. Questions? Call Diana Schneider at 414- 491-2217 or Cheryl Jaeger at 262-510-9676. If you do not have an e-mail address, send two SASE's as well.
---
Summer Tennis League – Social Guests Welcome
Our Summer Tennis League started June 5th and will continue every Monday night until August 14 from 6:00 to 8:00 pm. Walk-in guests are welcome to come to Alioto's Restaurant at 7:15 for supper and beverages (including beer, wine and soda). Cost is only $7. Questions? Call Pat Ellingson at 262-827-0848.
---
TENNIS, TENNIS, TENNIS & MORE FUN TENNIS!
Save the Dates: 2017: Oct. 14, Nov. 18, and 2018: Jan. 13, Feb. 24, Mar. 24, April 28 - Opens August 1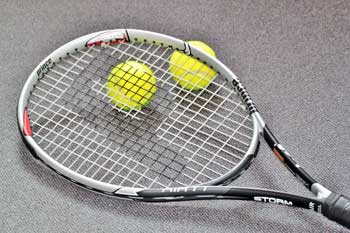 More fun tennis! More GREAT food and treats by Pat Ellingson! We're giving you advance notice of 6 tennis parties so you can save the dates, and sign up for each party individually or as a group. We will be playing at Moorland Tennis Center, 2900 S. 163rd St., New Berlin from 6 – 9:30 pm. Each night will include 90 minutes of tennis, followed by food and social time with the nicest tennis players in the world. Beverages, other than bottled water, are BYO, or you can purchase them at the desk at Moorland Tennis Center. Soft drinks, wine and beer are available.
Matches are scheduled according to your tennis rating, and we will change partners and courts to add to the fun, making this a true tennis mixer.
Registration: 6 pm
Tennis: 6:30 – 8 pm
Food & Social: 8 – 9:30 pm
Cost is $132 ($22 per night) if you sign up for all 6 nights by October 1, or $24 per individual night. The price includes tennis, tennis balls, food, desert, bottled water, and social. Don't play tennis, or you play but have a friend or spouse who doesn't play? All are welcome! Cost is only $10 for social participants.
Send a completed Event Coupon indicating the nights you want to play and your Vagabond tennis rating with your check payable to VSSC to Pat Ellingson, 2575 Eastwood Ln., Brookfield, WI 53005. Or, you can pay by credit card at the August 2 General Meeting. Questions? Call Linda Horn at 262-707-1450 or Pat Ellingson at 262-827-0848.