TENNIS & PICKLEBALL
Dee Hollstein-Pizur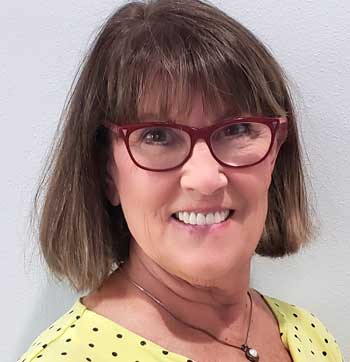 Payment Options for All Events (unless otherwise noted):
1. Online Registration with Credit Card payment;
2. In person with completed Event Coupon and credit card or check;
3. By mail, send completed Event Coupon with check to Event Leader.
---
SUMMER TENNIS LEAGUE, June 7–Aug. 23 • 6–7:30 pm
(Every Monday except July 5) Elm Grove, Brookfield East and Brookfield Central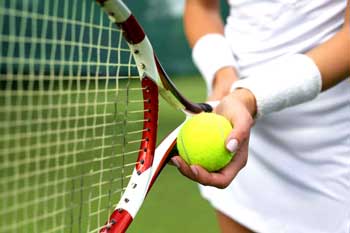 Registration closed. Substitute players can still sign up.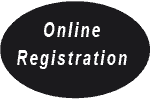 Contact Cheryl Jaeger at cheryljaeger@wi.rr.com or (262) 510-9676 or Diana Schneider at (414) 491-2217 or bschneider95@wi.rr.com.
---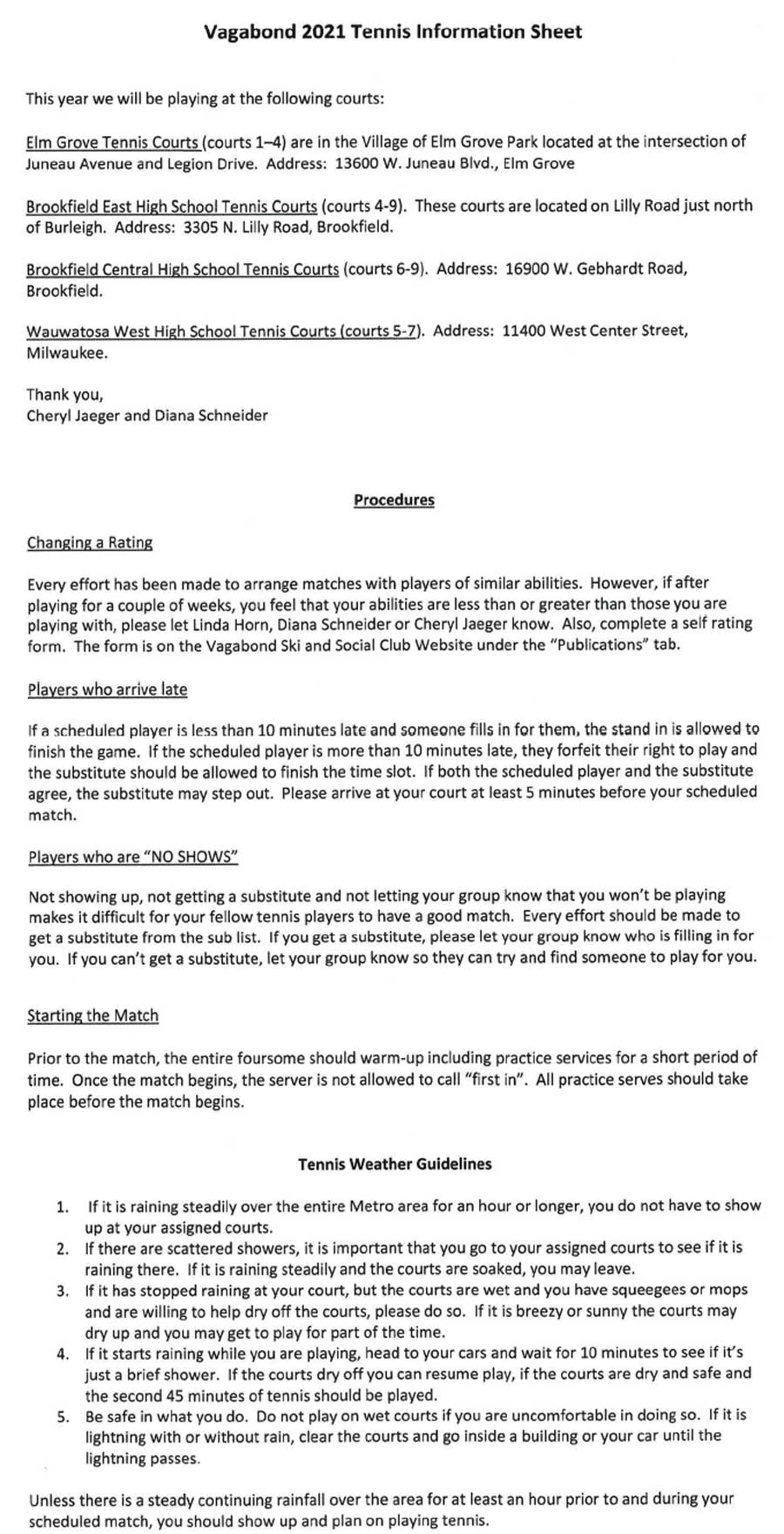 ---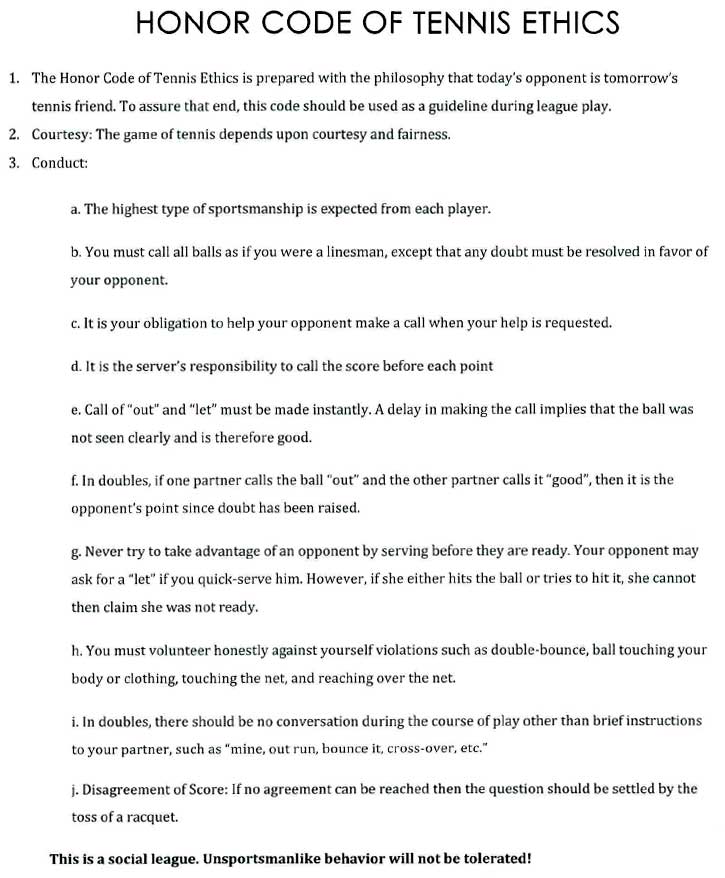 ---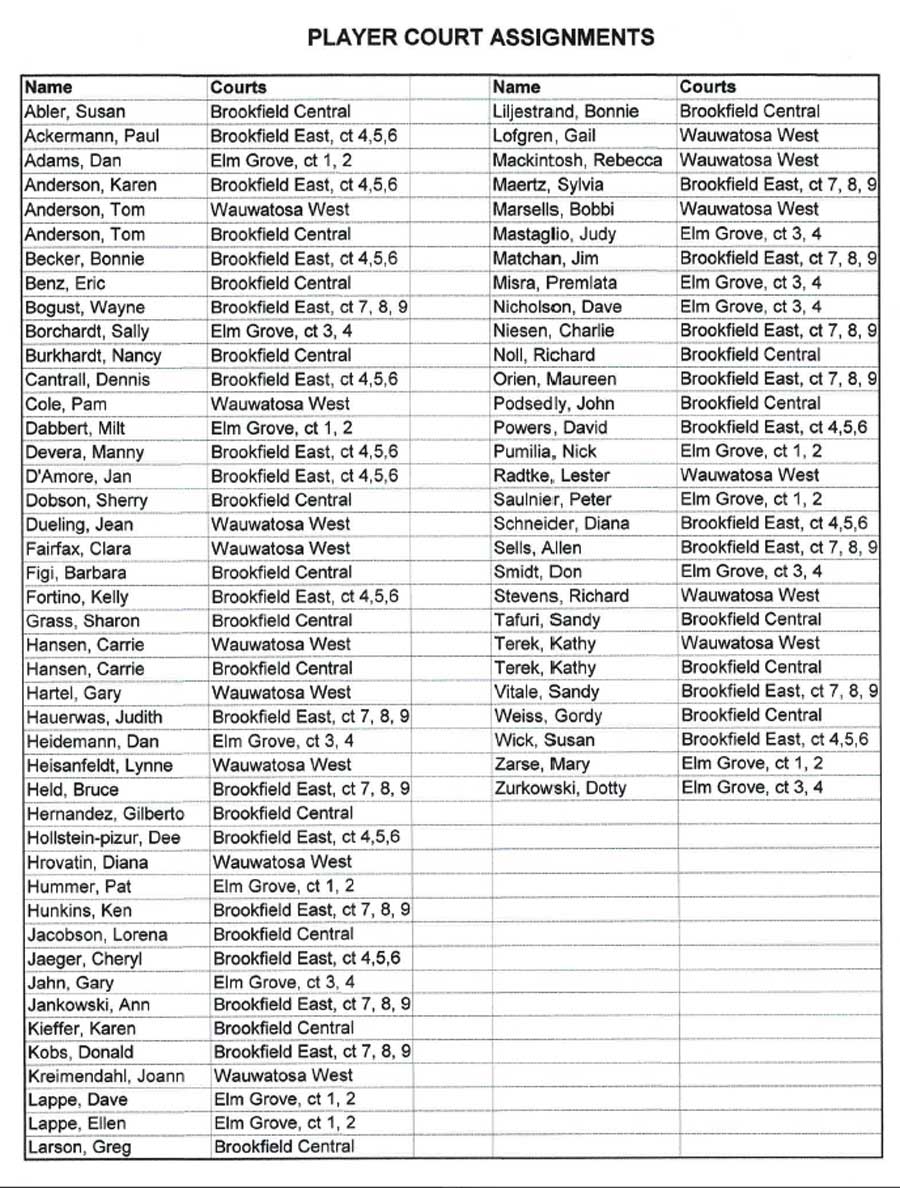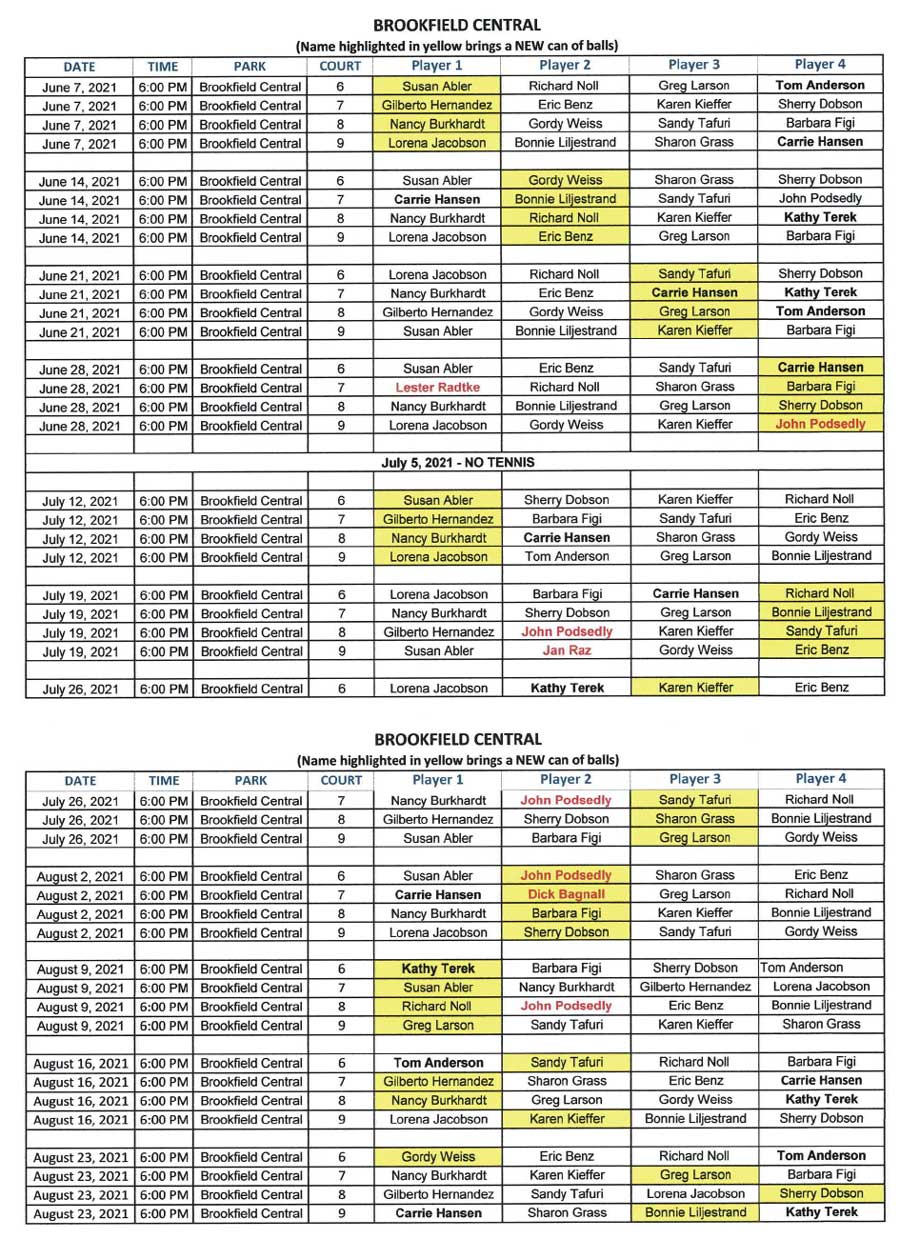 ---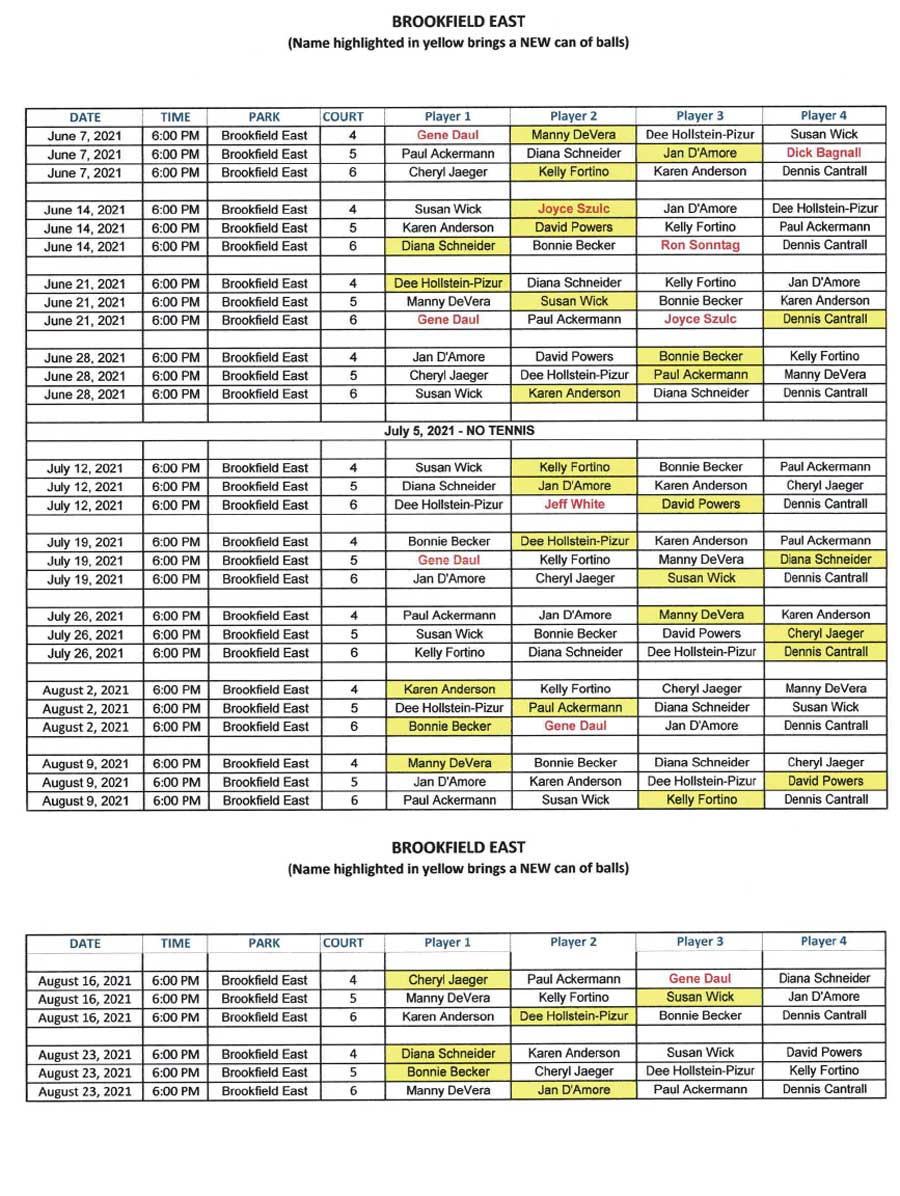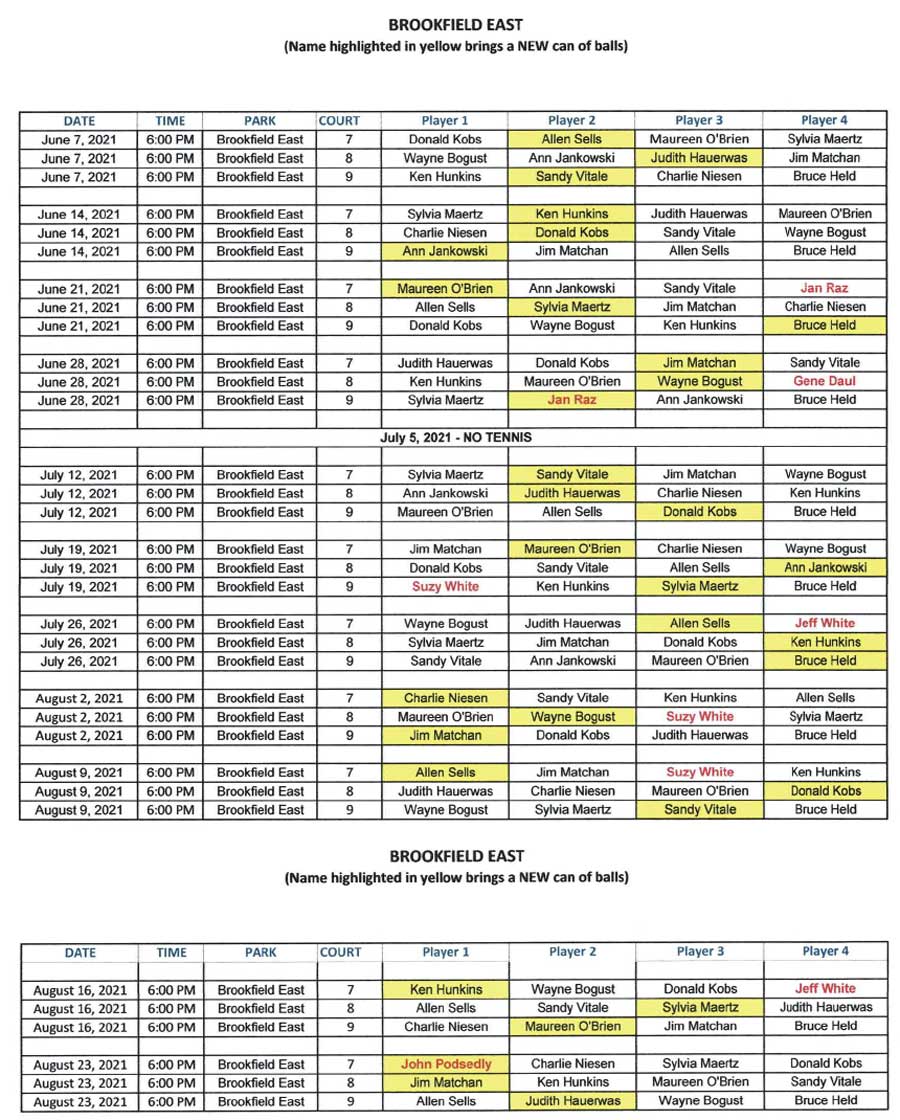 ---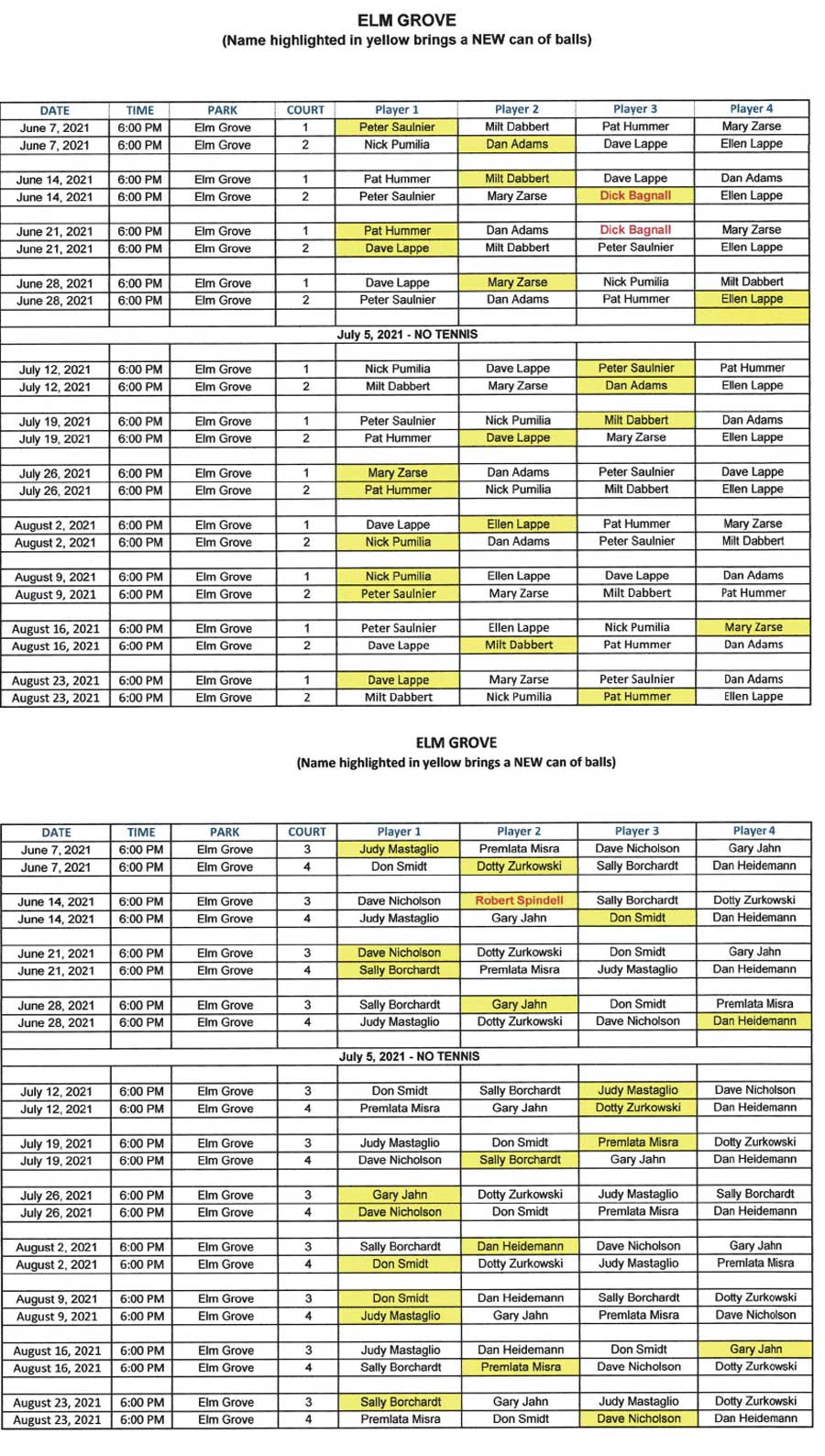 ---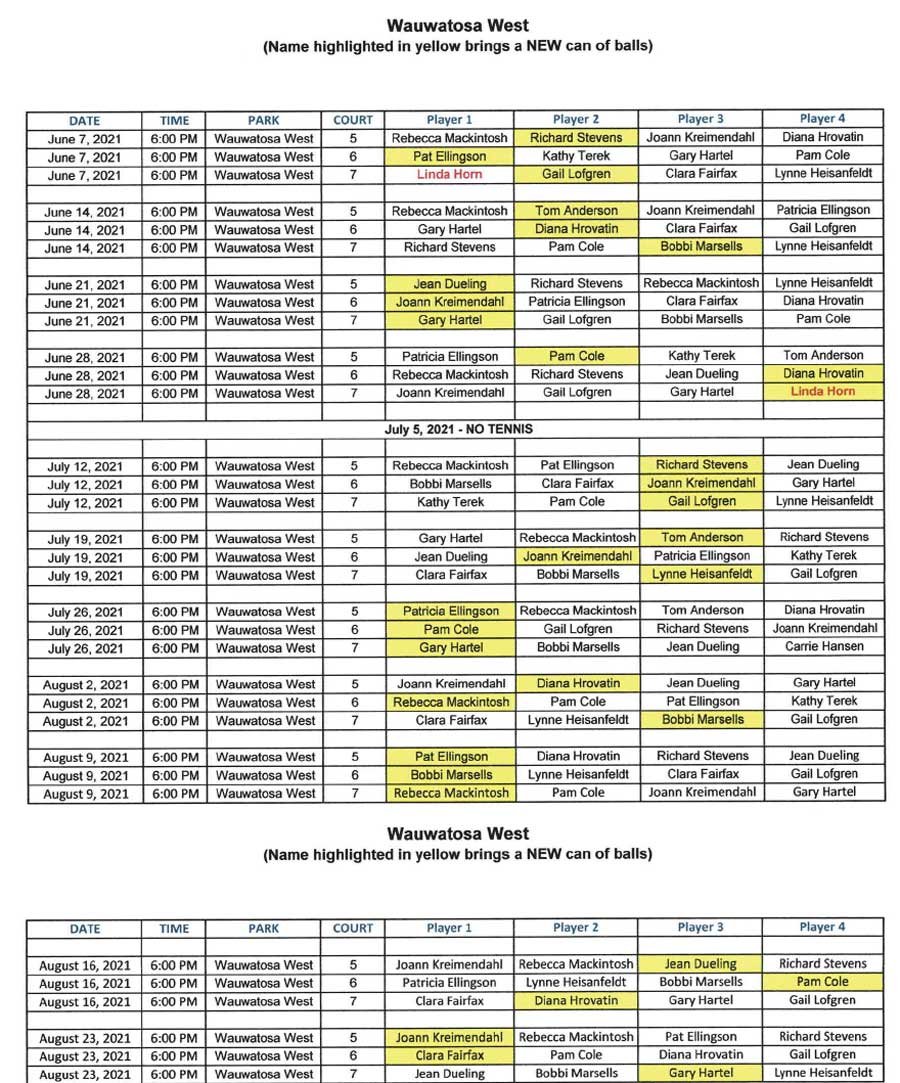 ---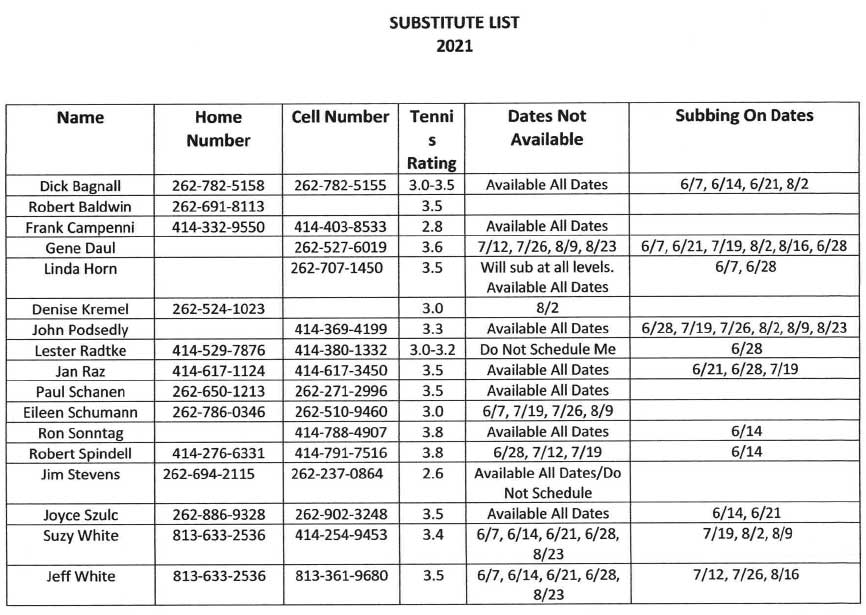 ---
Drop-in Tennis Saturdays • 9:30am–12pm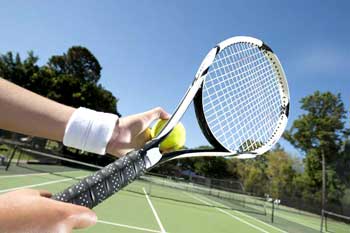 Nathan Hale High School, 11601 W. Lincoln Ave.
There is no fee; just show up and try to get on a court with players of similar ability. Bring your own water and balls.
Around noontime, head to Oscar's for lunch and/or treats. Before the Vagabond summer league begins, we also play Mondays at 6 pm at Elm Grove Village Park. Contact Diane Schmitt at DSchmitt@wi.rr.com or (414) 690-4689.
---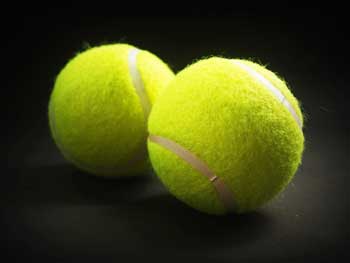 Beginner Tennis Lessons
$15 – Mondays @ 6 pm • Starts June 7
Burleigh Elementary School (between Pilgrim and Calhoun)
Call Dave Nicholson at (414) 418-5243.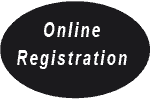 ---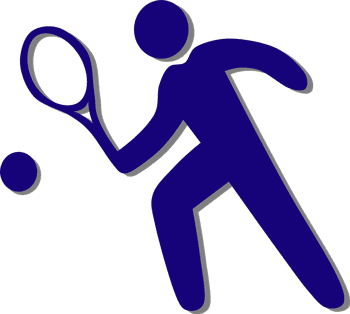 Tennis drills – One-time fee of $10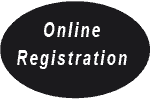 Wednesday mornings
Wirth Park • May 19 – July 21
For players who are serious about improving their skill (or who just like to hit tennis balls), Gene O'Kelly is offering two sessions of drills: 10–11am and 11am–noon, with the latter especially for less accomplished players. Stay for both segments if you like.
Balls will be suppled; bring your water. Gene also will be available before or afterward for personal attention if arranged in advance. Call him at (414) 526-2719.
---
Singles, anyone?
Thursdays, 7 pm, Malone Park, New Berlin
Free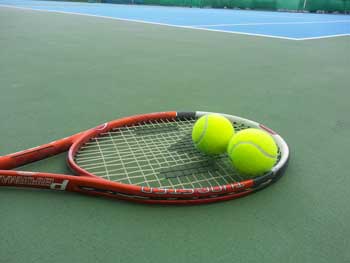 New this year is an experimental, singles drop-in league with an assigned and adjusted handicap for each player. Men and women are welcome. We will play short sets and use "short scoring" to make it less exhausting than typical singles competition.
There is no fee and no need to sign up or commit. Just come when you feel like it. Bring your own balls. Call Gene at (414) 526-2719.
---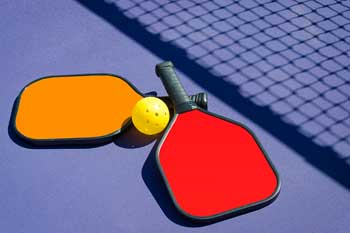 Summer Pickleball
New Day, New Location
$25 (or $15 for substitutes)
Tuesdays, June 8– Aug. 24 • 6-7:30 pm
Lowell Park, corner of Grandview and Madison, Waukesha
All skill levels welcome in the Vagabond Summer Pickleball League, including beginners who need lessons. A limited number of paddles are available to use. Be sure your name is on any equipment that you bring.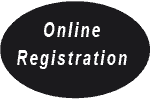 Afterward, those who are interested will adjourn to a nearby location for food and drinks (not included in the fee). Coordinator: Pat Hummer, Pchum5235@gmail.com, (262) 894-3375.
---
EVENT COUPONS HERE

>>