TENNIS & PICKLEBALL
John Podsedly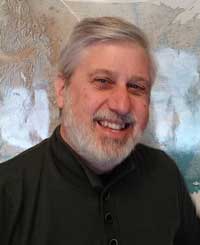 Payment Options for All Events
(unless otherwise noted):
1. Online Registration with Credit Card payment;
2. In person with completed Event Coupon and credit card or check;
3. By mail, send completed Event Coupon with check to Event Leader.
---
Tennis Refresher • FREE • May 11 & 18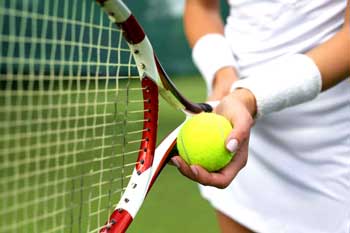 Burleigh Elementary School, 16185 Burleigh Place, Brookfield
Refresh and review your tennis skills before the Summer Tennis League starts in June.
Who should attend?
• Players who want to brush up or fine-tune their game.
• Players who want help determining their tennis rating.
• Recent beginners who need a review.
• Players who want to determine whether they should participate in the beginners league.
No fee or sign-up required. Event leader: Dave Nicholson, (262) 782-0599.
---
Tennis Drill Group • Registration fee: $10
Wednesdays • May 20 – July 22, Wirth Park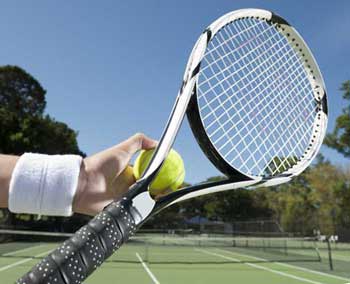 2585 Pilgrim Rd, Brookfield
For players who know the basics and intermediate players who want to improve their skills and sharpen their game. You need to be a willing and cooperative practice partner; we alternate between ball-feeding and ball-hitting and will be rotating a lot, so you'll get to hit against various players and styles.
A facilitator introduces drills as well as competitive, fun practice games focused on a particular skill. Gene O'Kelly will provide "unprofessional" tips and instruction on-court and in e-mail messages.
A ball machine will be used at times, along with specialty training devices and targets. Specialty, "slow" balls will be available, along with lots of regular practice balls, to reduce the need for ball-chasing.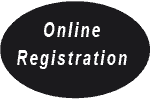 No commitment. Come when you want. Register online or pay Gene the first time you show up.
Shot of the Week schedule:
May 20 – Serve and return of serve
May 27 – Serve and return of serve, continued
June 3 – Sharpen your forehand
June 10 – Make your backhand better
June 17 – Volley Volley Volley – to keep on winning, winning!
June 24 – Learn to drop-shot and drive your opponent nuts!
July 1 – Lobbing and overheads
July 8 – Court positions and strategies
July 15 – Sharp crosscourt and down the line shots – when, how, why
July 22 – Round Robin fun/wacky tournament w/Traveling Trophy
---
Beginners Tennis Mondays, June 1 to Aug. 24 • 6–7:30 pm
Burleigh Elementary, 16185 Burleigh Pl, Brookfield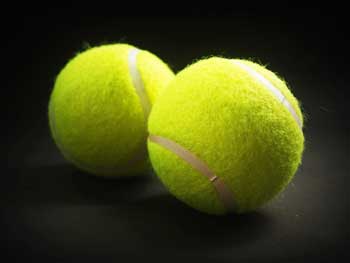 Never played tennis before but would like to learn? Or have you played before but it's been long ago and you need a thorough review before entering league play? Then come join us this summer for Beginners Tennis. Our Vagabond instructors will teach you the basics, such as tennis strokes, serving, rules of the game and court etiquette.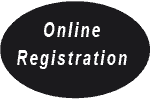 Plus, after the lesson each week, you are invited to join all of the other Summer League players at Alioto's for a buffet supper, including soda, beer and wine. Fee for the entire season is $99. Event coordinators: Cheryl Jaeger and Diana Schneider. Instructors: Dave Nicholson and Bill Gaertner.
---
Summer Tennis League, Mondays, June 1– Aug. 24 • 6–7:30pm
Where else can you play with 150 other enthusiastic, fun-loving people and then socialize with them at a local restaurant? The fee, which includes tennis, then supper and beverages at Alioto's every week, is $94 before April 15 or $99 after. Or sign up as a substitute for $75. Social-only non-players can pay $75 for the entire season or $8 or at the door.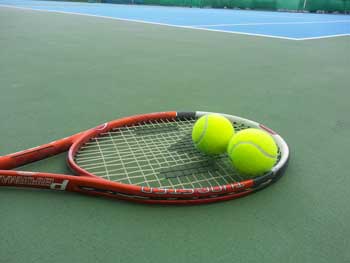 Registration deadline: May 11. To sign up:
• Go to VagabondSkiClub.com for online registration to pay by credit card.
• Fill out the registration form at a general meeting or tennis party and pay by check or credit card.
• Go to VagabondSkiClub.com to download and print the registration form and then mail it with your check.
• Contact JohnPodsedly@gmail.com to request a registration form by email.
• Send a self-addressed, stamped envelope to Diana Schneider, S75 W20101 Ridge Rd, Muskego 53150, for a form by mail.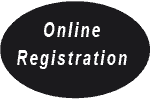 Event organizers: Cheryl Jaeger, (262) 510-9676, and Diana Schneider, (414) 491-2271.
---
Pickleball Party Is On! Tuesday, May 19, $16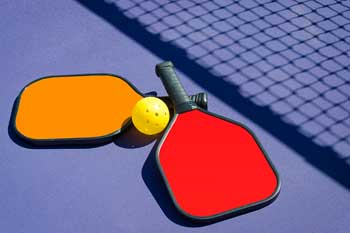 10:30 –11 am Check In, Play until 12:30 pm followed by a pizza lunch Center Court, 815 Northview Rd, Waukesha
Instruction and paddles provided for new players or for those wanting to brush up. (Please bring a paddle if you have one.) There is a full bar (not included in fee).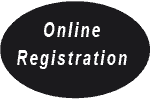 Registration opens April 1. Sign up online or at the meeting or send event coupon and check by mail. This event is open to guests as well as members, so ask your friends to come join us! Event coordinator: Jae Hartnell, jchartnell24@gmail.com or (608) 712-7440.
---
Summer Pickleball, Thursdays, 6–7:30 pm, June 4 – Aug 20 • $25
Banting Park, 2101 Butler Dr, Waukesha
Join our first summer outdoor pickleball league. Afterward, we will adjourn to a nearby location for food, drinks (not included in fee) and socialization, as we Vagabonds so like to do!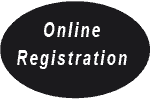 The fee is $25 and covers the entire 12-week season. Or sign up as a substitute for $13; you could be called upon to play when a regular player is unavailable.
Event coordinator: Jae Hartnell, jchartnell24@gmail.com or (608) 712-7440.
---
EVENT COUPONS HERE

>>