Social Activities
Cindy Hummer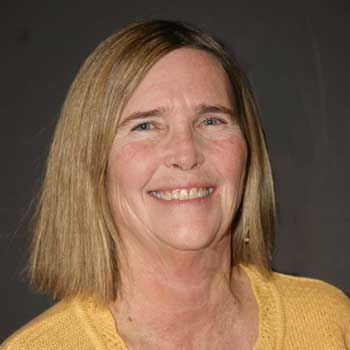 Payment Options for all events (unless otherwise noted):
1. Online Registration with Credit Card payment
2. In person with completed Event Coupon and credit card or check
3. By mail, send completed Event Coupon with check to Event Leader
---
Eat & Drink with Fellow Vagabonds
Milwaukee: Join your Vagabond friends each Saturday morning from 8 - 9 am for breakfast at Genesis Restaurant, Beloit Rd. & 108th St. for good food, lively talk and fun. Guests welcome.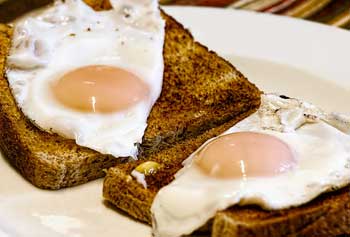 Menomonee Falls: 8:30 am on the 2nd and 4th Saturdays of the month, in a "private room" at Ally's Bistro, N72 W13350 Lund Ln., Menomonee Falls located at the corner of Appleton and Good Hope Road in a small strip mall that faces Appleton Ave. Enter from Good Hope Rd. or Appleton Ave.
Contact Bonnie Lemmer with questions at bojean05@ sbcglobal.net or call her at 262-370-6673.
---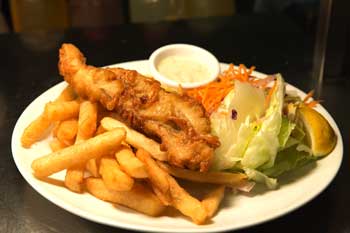 Fish Fry Fish Fry at The Packing House Fri., November 9 900 E. Layton Ave., Milwaukee
Please let us know, Fried or Baked? Beverage not included. Drinks 5:30-6:30 pm • Dinner seating @ 6:30 pm RSVP to Sally Borchardt at sjborch27@aol.com, or leave a message at 414-349-9359 by Nov. 8 before 5:30 pm.
---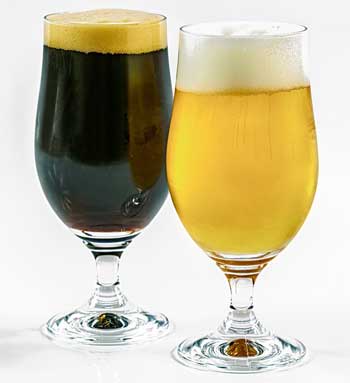 Wed., November 21 5-7 pm Over-the-Hump at Jimmie's Island Iquana Bar 2303 N. Mayfair Rd., Wauwatosa No RSVP required. See you there!
---
Event Coupons here

>>
---
Sheepshead/Dominoes/Cribbage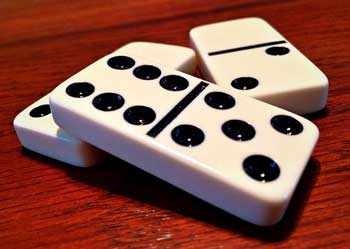 Join us on Tuesdays, Nov. 13 & 27, at 6 pm, at the American Legion Post, 3245 N. 124th St. The cost is the purchase of a beverage (non-alcoholic OK, too), and a $1 fee, which is collected from everyone to pay the bartender. Beginners encouraged – there will be instruction or brush-up available for anyone needing it.
Per the Post, NO FOOD OR DRINK IS PERMITTED TO BE BROUGHT ONTO THE PREMISES. Free popcorn is available. Cribbage boards and cards are available for cribbage players. Sheepshead questions? Call Dick Kowalski at 414-416-3009. Dominoes or cribbage questions? Call Gerry Botticchio at 414-425-3911.
---
welcome all Scrabble players!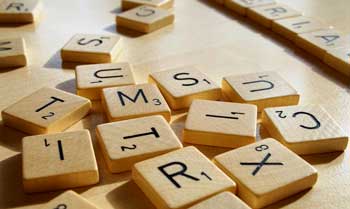 Join us for Scrabble at the American Legion Post located at 3245 N. 124th Street, Brookfield, WI 53005. We will meet every other Monday with our next meetings being Nov. 5 and 19, and so on from 1 - 4 pm. We will have different levels of players in our group, Beginners, Intermediate and Tournament level players. There will be people available to help you determine your level if you are unsure. Bring your Scrabble boards and dictionaries.
The cost is the purchase of at least one drink, non-alcoholic drink if you choose, and we will be collecting $1 from each person to cover the tip for the bartender. NO FOOD OR DRINK IS PERMITTED TO BE BROUGHT ONTO THE PREMISES. This is an informal group - come if you can and you don't have to worry about finding a sub to take your place if you can't come. Looking forward to good Scrabble and friendship for all! See you on Monday. Questions? Call Carol Palmert at 262-366-5080 or Lynn Kozlowski at 414-545-2208.
---
Hairspray – Sun., Nov.18, 2 pm – Skylight Music Theatre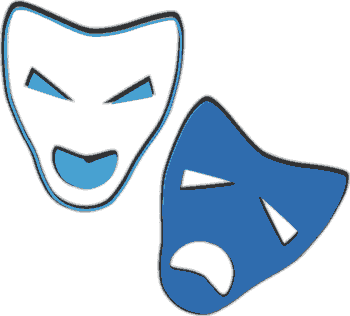 Sun., Nov.18, 2 pm Skylight Music Theatre 158 N. Broadway You can't stop the beat in this big, bold, beloved story of a teenager's triumphant transformation from social outcast to TV star who fights for everyone's rights. Winner of 8 Tony Awards, including Best Musical, is set in 1960's Baltimore and is filled with exuberant dancing and infectious music.
Cost is $61 for seating in the A Level, Main floor. We will be meeting for dinner after the show at Cafe Benelux, 345 N. Broadway. Please note on your event coupon if you will be joining us for dinner. See Payment Options at the beginning of this section. Questions? Contact Event Leader, Lavonne Grenlie, P. O. Box 1043, Brookfield, 53008. Or call Lavonne at 262-542-2004.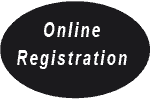 See Payment Options at the beginning of this section. Questions? Contact Event Leader, Lavonne Grenlie, P. O. Box 1043, Brookfield, 53008. Or call Lavonne at 262-542-2004.
---
Chicago Holiday Bus Trip Sat., December 1
Open Now - Closes November 17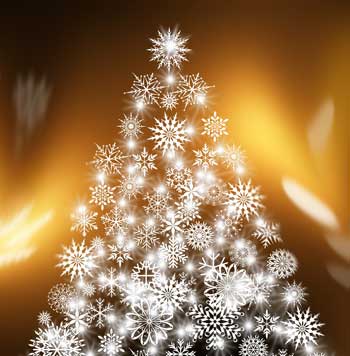 Don't miss this great trip. It is always so much fun and a good way to get in the mood for Christmas. As a Vagabond member, you are welcome to bring a non-Vagabond member with you. Check out the website of the Chicago Convention & Tourism Bureau at www.choosechicago.com to order one of their tourism booklets.
Plenty to do: museums, Millennium Park, Navy Pier, China Town, ethnic neighborhoodtours, theaters, shopping along the famous Magnificent Mile and the Christkindl Market. Three pick up/drop off points at Park & Ride lots: Goerkes Corners at 8 am, State Fair at 8:30 am, and College Ave., Northeast Lot at 9 am. Drops off/pick up points in Chicago are at the Sheraton hotel and two museums. We'll leave Chicago at 7 pm. More information will be sent to you approximately two weeks prior to the trip.
If we have an "almost full" bus we will serve a hot breakfast sandwich, Danish and juice in the morning; snacks, beer and wine on the way home. Register online or send your Event Coupon and check for $28 made payable to the VSSC to Bonnie Lemmer, N90 W17492 St. Thomas Dr., Menomonee Falls, 53051. If you do not use your email you must enclose a self-addressed, STAMPED, 9 ½" long envelope with your registration. Questions? Call or email Bonnie at bojean05@sbcglobal.net or 262-370-6673. Emails preferred. Cancellations will not be accepted after November 17. Register early as the bus fills up quickly.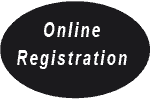 ---
Christmas Caroling and Party Mon., December 3, 5 pm


As in the past, the Vagabonds will gather for Christmas Caroling and dinner after. We will be caroling again at Luther Manor, 4545 North 92nd St., Wauwatosa. Parking is available in a lot in front of the Lippold Faith and Education Center. Enter the North Driveway. As a reminder, lock valuables in the car.
We are looking for some musical accompaniment for our carolers. If you can help, please call Carrie Zimmer, 262-253-1056. After an hour of singing, we will meet at Alioto's (Mayfair Rd. and Burleigh) for fellowship and a wonderful dinner and party at 6:45.
The caroling itself is free, so come to sing even if you can't attend the dinner. If you cannot attend the caroling, you can just sign up for the dinner. Dinner choices: $25 (includes gratuity). • Baked Stuffed Pork Chop, Brown Gravy and Applesauce • Breaded Stuffed Breast of Chicken Cordon Bleu, Rice and Carrots • Baked Cod, Tartar Sauce and Lemon Wedge Dinners include: Salad, Whipped, Baked, or Buttered New Potatoes, Italian Bread, Dessert, Coffee/Tea.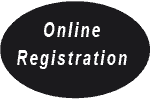 Please indicate your dinner choice when signing up. Signup online or mail check payable to VSSC with Event Coupon to Carrie Zimmer, W140 N7250 Lilly Rd., Menomonee Falls, 53051. Enclose a SASE if you do not have email. Questions? Call 262-253-1056.
---
Christmas Around Milwaukee Bakery Bus Tour
Sat., December 15, 10:15 am
Now Open
Travel around the world and back in Milwaukee on the Christmas Around Milwaukee Bakery Bus Tour! An excellent opportunity to celebrate the holidays with fellow Vagabonds while sampling (and if desired, purchasing) additional delicious holiday cookies from a collection of our favorite bakeries in Milwaukee!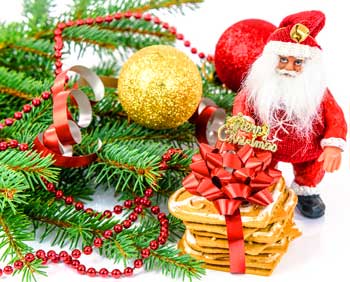 This tour highlights Santa's favorite stops while enjoying stories of ethnic holiday traditions en route. Guests on the nice list (and even the naughty list) will be treated to signature cookies, candies and pastries at each stop. Everyone is welcome to dress for the occasion with Santa hats, elf stockings, ugly (or pretty) Christmas sweaters...all are welcome on the Christmas Around Milwaukee Bakery Bus Tour! Shopping - guests have a lot of fun shopping at each of the bakeries that are visited.
Please consider bringing a tote or canvas shopping bag to keep track of all your goodies on the bus. As several bakeries only take cash, be sure to keep that in mind when planning out your day. Included in the per person price of only $68, attendees will enjoy: - A bus tour with 5-8 stops at our favorite bakeries for their signature sweets and some time for shopping. - Round trip transportation - Narrated, guided tour fun Cost includes all gratuity at each stop, tax, and tips for the driver and Tour Guide.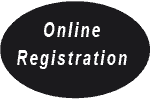 Meet at Holy Moley Bakery, 315 N. Milwaukee Ave. Parking is Free. Questions? Call Gail Krause at 414-771-3951 or email me at gkrause@wi.rr.com.
---
New Year's Eve Party Mon., December 31, 6 pm
Tripoli Shrine Center, 3000 W. Wisconsin Ave., Milw.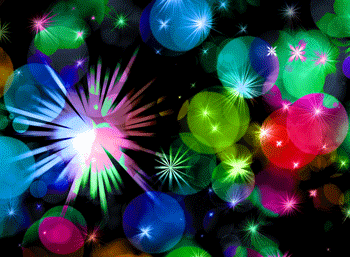 Come celebrate the New Year in a beautiful historical building at the Tripoli Shrine Center. Dress to Impress! There will be an open bar all evening, gourmet appetizers, dinner at 7 pm. Menu will be available in the December Life.
Also included is a late night appetizer buffet. Dancing from 8:30 pm until 12:30 am to the Dick Strauss Band. 11 pm buffet, 12 pm hats, horns, champagne. Cost is $86 per person.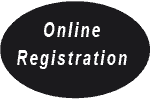 Dress is formal: Tuxedo or Black Suit for men; Formal dress for ladies. See Payment Options at the beginning of this section. Questions? Contact Greg or Diane Zarse, 11810 W Coldspring Rd, Greenfield, 53228- 2429. Phone 414-327-2572.
---
The Book of Mormon Sun., January 6, 1 pm
Marcus Center Performing Arts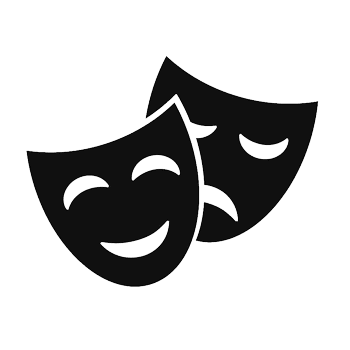 The Book of Mormon is back at the Marcus Center. If you didn't get an opportunity to see it a few years ago, now is your chance! Or come see it again. This is a musical comedy that makes light of various Mormon beliefs and practices, but ultimately endorses the positive power of love and service. The script, lyrics and music were written by Parker & Stone, who are best known for "South Park" and Robert Lopez who wrote the music for "Avenue Q".
The Book of Mormon follows two mismatched missionaries as they attempt to preach the Mormon religion to the inhabitants of a remote Uganda village. The earnest young men are challenged by the lack of interest of the locals, who are preoccupied with more pressing troubles such as famine, and oppression from local warlords.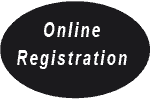 This show has been awarded 9 Tony Awards, including Best Musical and a Grammy Award for Best Musical Theater Album. We have 10 seats available in the Orchestra Section N 24-33 for $60 each and 10 seats available in the Center Loge B 14-23 for $40 each. We will meet for Brunch prior to the show at Bar Louie, 1114 N. Water St. at 11 am. Sign up online or send your event coupon with check payable to VSSC to Cindy Hummer, 16780 Eldorado Drive, Brookfield, 53005. Questions? Call Cindy at 262-781-5235.
---
Mark Twain's River of Song Sat., February 16, 4 pm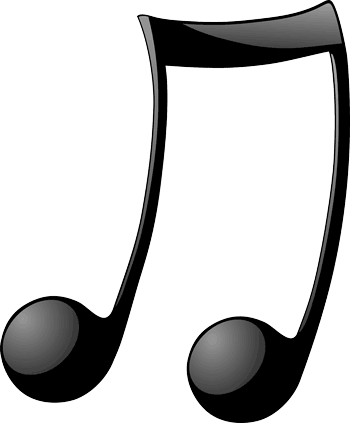 Stackner Cabaret Theatre (newly renovated)
108 E. Wells St., MIlwaukee
Come explore the wonderful music and culture along the Mississippi River - guided by the voices of the men and women who lived and worked on the river, joined with the observations and insights of the Mississippi's most famous traveler, Mark Twain.
Performed by three world-class musicians and featuring traditional songs like "Dance Boatmen Dance," "Sometimes I Feel Like a Motherless Child", and "Deep River Blues." Tickets are $51 each with reserved seats at tables of 4 with other Vagabonds. The after-show dinner will be at the same location, ordering off the menu, and paying separately.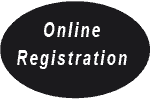 For tickets, see payment options at the beginning of this section. Please note on your Event Coupon if you will be joining us for dinner. Questions? Contact Event Leader, Connie Sandell, 730 N. 114th St., Wauwatosa, 53226, or call her at 414-476-8277.