Social Activities
Cindy Hummer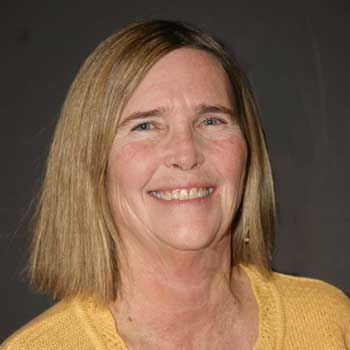 Eat & Drink with Fellow Vagabonds
Milwaukee: Join your Vagabond friends each Saturday morning from 8 - 9 am for breakfast at Genesis Restaurant, Beloit Rd. & 108th St. for good food, lively talk and fun. Guests welcome.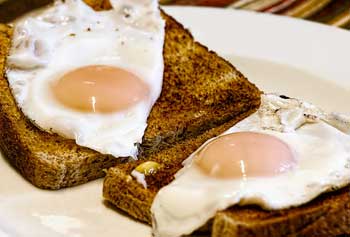 Menomonee Falls: 8:30 am on 2nd and 4th Saturdays of the month, in a "private room" at Ally's Bistro, N72 W13350 Lund Ln., Menomonee Falls located at the corner of Appleton and Good Hope Road in a small strip mall that faces Appleton Ave. Enter from Good Hope Rd. or Appleton Ave.
Contact Bonnie Lemmer with questions at bojean05@sbcglobal.net or call her at 262-370-6673.
---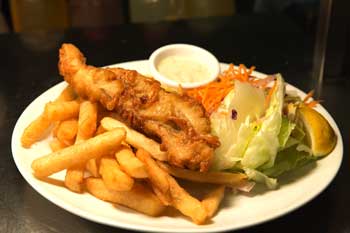 Fri., June 8 - Fish Fry at Thunder Bay Grille N14W24120 Tower Place, Pewaukee
Drinks & Dinner In "The Porch" Our own private room! All U can Eat (Fried or Baked), Salad Bar & Soft Drinks Incl.
Drinks 5:30 – 6:30 pm/Seating @ 6:30 pm RSVP for joining us to Sally Borchardt at sjborch27@aol.com, or leave a message at 414-349-9359 by June 7th before 5:30 pm. Limited to 45 people so sign up quickly!
---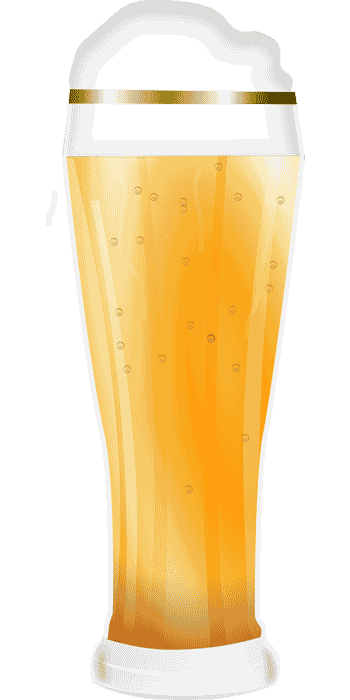 Wed., June 20, 5-7 pm Over-the-Hump at Aris Sports Bar 1673 S. 108th St.Pewaukee
No RSVP required. See you there!
---
Event Coupons here

>>
---
Sheepshead/Dominoes/Cribbage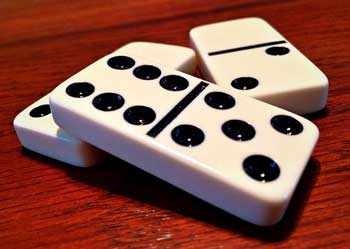 Join us on Tuesdays, June 12 & 26, at 6 pm, at the American Legion Post, 3245 N. 124th St. The cost is the purchase of a beverage (non-alcoholic OK, too), and a $1 fee, which is collected from everyone to pay the bartender. Beginners encouraged – there will be instruction or brush-up available for anyone needing it. Per the Post, NO FOOD OR DRINK IS PERMITTED TO BE BROUGHT ONTO THE PREMISES. Free popcorn is available. Cribbage boards and cards are available for cribbage players. Sheepshead questions? Call Dick Kowalski at 414- 416-3009. Dominoes or cribbage questions? Call Gerry Botticchio at 414-425-3911.
---
welcome all Scrabble players!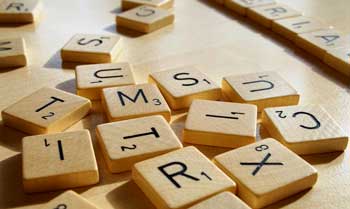 Join us for Scrabble at the American Legion Post located at 3245 N. 124th Street, Brookfield, WI 53005.
We will meet every other Monday with our next meetings being June 4 & 18, and so on from 1 to 4 pm. We will have different levels of players in our group, Beginners, Intermediate and Tournament level players. There will be people available to help you determine your level if you are unsure.
Bring your Scrabble boards and dictionaries. The cost is the purchase of at least one drink, non-alcoholic drink if you choose, and we will be collecting $1 from each person to cover the tip for the bartender. NO FOOD OR DRINK IS PERMITTED TO BE BROUGHT ONTO THE PREMISES.
This is an informal group - come if you can and you don't have to worry about finding a sub to take your place if you can't come.
Looking forward to good Scrabble and friendship for all! See you on Monday. Questions? Call Carol Palmert at 262- 366-5080 or Lynn Kozlowski at 414- 545-2208.
---
Supper Club Journey Dobie's Steakhouse Sun., June 10, 6:30 pm
4138 S. Kinnickinnic, St. Francis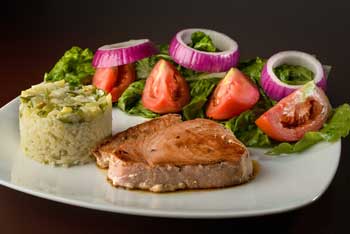 Wait List Only
For those who already have reservations, meet in the lower dining area no later than 6:15 pm or earlier for a cocktail. Plan to sit for dinner at 6:30. If unable to attend, please call Cindy Hummer no later than May 30 at 262-781-5235 or email at cjhum1383@gmail.com two days in advance so those on the Wait List have time to respond.
---
Event Planning – Tues., June 19
Are you interested in the theater? Music? Other social activities that might include a bus tour, tastings, ball games?
If you are interested, I will be having a meeting to discuss possible events in the coming 2018/19 year on Tues., June 19. The time and location will be determined in early June. Please contact me, Cindy Hummer, 262-781-5235, or email cjhum1383@gmail.com if you are willing to participate in planning, giving ideas/opinions or help with these types of events.
---
You Are Only Young Twice • Thurs., June 14, 12:30 pm
Doors Open 11:45 am • Memories Theater 1077 Lake Drive, Port Washington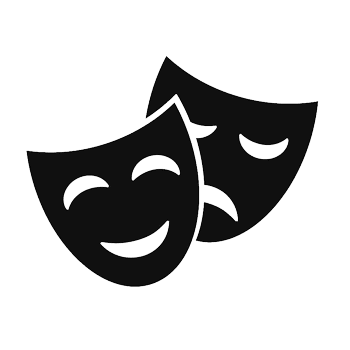 Enjoy lunch and theater while Brooksie and his gang from the Over 60's Club are finding delight in recapturing their youth. "This highly enjoyable play has an abundance of the feel-good factor and laughs aplenty, in showing that living life to the fullest is not only for the young." -Lyceum Theatre Crewe
Doors open at 11:45 am, lunch at 12:30 pm, and Show at 1:45 pm. Reserve your place today for this fun-filled show and wonderful lunch of salad, plated Chicken Marsala, beverage and dessert for $45.
Send your Event Coupon and check for $45, payable to VSSC, to Gail Lofgren, N77 W5446 Bywater Lane, Cedarburg, 53012. Indicate on the coupon if you are interested in carpooling and/or names of tablemates. Questions? Call Gail at 262-377-4396.
---
Brewer Game and Tailgate Party!
Tues., June 26 Tailgate Party 4:30 pm, Game 7:10 pm
Opens April 2, Online Registration Available
PLAY BALL! Come join us to cheer on your Milwaukee Brewers on Tuesday, June 26, as they play against the Kansas City Royals. Game starts at 7:10.

The Brewers are making changes this year and so is our Tailgate Party. We will be having our party under a Pavilion (#4) this year, rain protected, on the East side of the stadium. The Pavilion has bench seating at provided picnic tables. This will be a catered event beginning at 5:10 pm with all your tailgate favorites such as brats & sauerkraut, grilled sirloin burgers with condiments, potato salad, bacon and brown sugar baked beans, chips and cookies for dessert. Beverage choice will be on your own. Bring your water, soda, beer or wine. You can arrive any time you want - no caravan. Also, no cleanup! AND, we will have a contest with the prize being 2 Brewer tickets for a future home game as well. All this for only $49, including your game ticket.
Directions: Take the Miller Park Freeway SOUTH and take the Miller Park exit. Turn right onto Frederick Miller Way and follow the signs to General Parking. Turn left at Selig Drive to enter the Yount Parking Lot. Ask for Pavilion #4.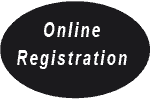 Sign up at the General Meeting with your credit card or check, or send your signed Event Coupon and check for $49, made payable to VSSC, to Mike Paskov, 13200 W. Bluemound Road, #1, Elm Grove 53122. Questions? Call Mike at 262-853-3636.
---
American in Paris Sun., July 1, 1 pm
Marcus Performing Arts Center 929 N. Water Street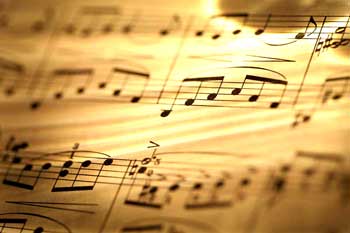 Deadline to sit with group is June 7th
Winner of 4 Tony Awards, an American in Paris is the new hit musical guaranteed to sweep you off your feet and into the arms of a story you will never forget. Hoping to start a new life, WWII veteran Jerry Mulligan chooses a newly-liberated Paris as the place to make a name for himself as a painter. But Jerry's life becomes complicated when he meets Lise, a young Parisian shop girl with her own secret - and realizes he is not her only suitor. Inspired by the Academy- Award winning film and includes the Gershwin songs, "I Got Rhythm", "Liza", "S Wonderful", "But Not for Me", "Stairway to Paradise".
Tickets are $60 for the Orchestra seating and $35 in the Center Loge. We will meet for brunch prior to the performance at Water Street Brewery, 1101 N. Water Street at 10:45 am. Please indicate "yes" or "no" for brunch on your Event Coupon.
Send your signed and completed Event Coupon along with your check, made payable to VSSC, to Nancy Burkhardt, 2973 N. 88th St., Milwaukee, 53222. Questions? Call Nancy at 414-771- 9684.
---
Cedarburg Drum and Bugle Corp Show - July 3, 6:30 pm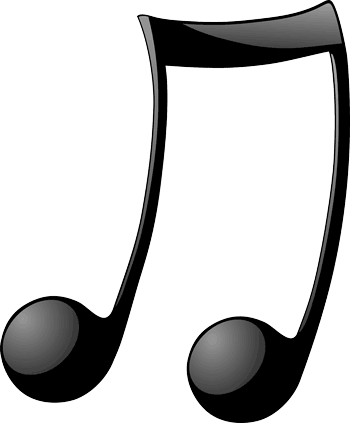 Cedarburg High School Stadium W68 N611 Evergreen Blvd Tues., July 3, 6:30 pm
Join us for the Cedarburg-sponsored Drum and Bugle Corp Show and Competition on July 3.
This show will include many local and world class drum and bugle corps performers. Enjoy the precision, pageantry and the amazing sounds of these incredible drum corps at the nearby Cedarburg High School Football Stadium. You will save money on the group tickets as well as have ideal seats together with other Vagabond friends near the center of the stadium. These seats are up high enough in the stadium to see the complex formations and the precision on the field of the drum corps and their color guards, and the seats will be centered enough in order to get the best sound to fully enjoy this extravaganza of drum corps performances.
The cost is $26. Travel is on your own. We will meet at 6:30 across from the ticket office. Food is available for purchase at the stadium. In case of rain, the show will go on inside.
Don't delay! 3 ways to sign up: Online registration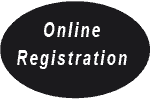 , or check payable to VSSC, or credit card with completed Event Coupon at the May General Meeting; or mail your Event Coupon with check payable to VSSC to Tom Otto, 18170 Lamplighter Lane, Brookfield, 53045. Questions? Call Tom Otto at 352-771- 3128.
---
Supper Club Journey #2
Tues., July 10, 5:30 pm The Hobnob Restaurant
277 S. Sheridan Rd., Racine
Opens June 1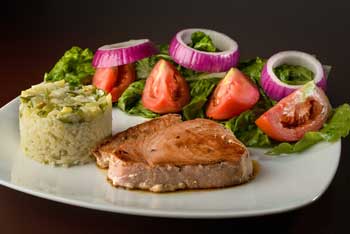 Established in 1954, the Hobnob has the ambiance of the classic Wisconsin Supper Club, featuring steaks, fresh seafood, prime rib, an extensive wine list, ice cream drinks and much more. We will meet in the bar overlooking 14 Lake Michigan (cash bar) at 5:30 pm. Weather permitting, we can bring our drinks outside on the patio. At 6:30, we will move to a private dining room. Your individual check will include both tax and tip. You can view the menu and driving directions on their website: www.thehobnob.com.
Deadline for reservations is July 3 and is limited to 24 participants. Your hosts for the evening are Joyce Szulc and Jim Stephens. You may signup online, in person at the June meeting, via email jszulc@wi.rr.com or phone 262-886-9328.
---
Chicago Theater Excursion Wednesday, July 11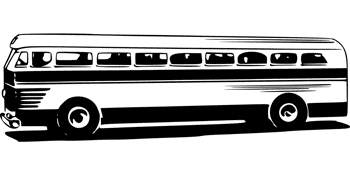 Two Choices!
Join us for an escorted one-day trip that includes round-trip, deluxe motorcoach transportation from Milwaukee to Chicago to see one of these prebroadway musicals, The Cher Show at the Oriental Theater, or Heartbreak Hotel at the Broadway Playhouse, with lunch prior to the show.
The Cher Show is a new musical using Cher's songs to tell her story. Be ready to "turn back time" as you revisit the Sonny & Cher show and many of her best known songs. See this now in Chicago before it opens on Broadway this coming fall. These seats are in the loge section. Cost is $190.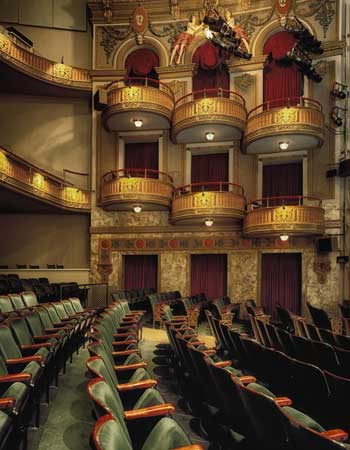 Heartbreak Hotel is a musical following Elvis Presley's early years. As Elvis' career skyrockets, a secret love story is revealed and a betrayal is discovered. This is where the story begins..."take a walk down lonely street".
These seats are premium orchestra. Cost is $210. Both shows are 2 pm matinees. Lunch will be at 11 am at Harry Carey's 7th Inning Stretch and will include an oven-baked turkey breast carving station with sides of fruits, cheese & vegetables.
The cost for the transportation, lunch and all gratuities for wait staff and bus driver are included. Deadline is June 8. There will be several pickup locations available. Pickup times will be determined closer to the event date.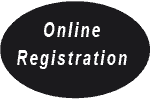 Please sign up via the Vagabond Website, at the May and June General Meeting, or mail your Event Coupon with check payable to VSSC to Barb Schumacher at 1264 Kavanaugh Place, Wauwatosa, 53223. Questions? Call Barb at 414-305-1060.
---
Creative Art + Wine Studio
15188 W. Library Lane, New Berlin
Tues., July 17, 6 pm Cost - $28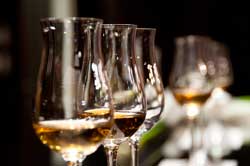 Join us for a night of painting, laughing and just plain fun! It doesn't matter if you have never picked up a brush, you will walk away with a beautiful picture you will be proud of. All material will be provided (canvas, paint, brushes and apron). Their artist will give you guided instructions via a step-by-step process in painting the selected picture.
There is always someone there to help if you need it. No previous experience is required – trust them – you will be amazed at how easy and FUN it is to create your own masterpiece.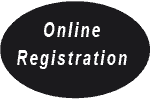 You will be able to purchase wine, beer, mixed drinks, soft drinks and water. Snacks will not be provided, but you are welcome to bring your own. Be one of the first to sign up for this fantastic event. Send your Event Coupon and check for $28, payable to VSSC, to Pam Cole at 4659 S. Woodland Drive, Greenfield 53129, or sign up on the Vagabond website. Questions? Call Pam at 414-750-6011. Come and join in the fun. All are welcome!
---
Sail/Power Night South Shore Yacht Club
Thurs., August 2, 5–10 pm
Summer is coming and it is time to enjoy all the fruits Milwaukee has to offer, including sailing on beautiful Lake Michigan. Vagabonds who own boats will take out Vagabond members for approx. 2 hours. After sailing, we all meet on the grounds of the South Shore Yacht Club for a wonderful dinner, unlimited beer, wine and soda.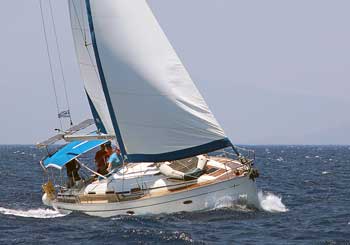 The event will take place RAIN or SHINE, as the food will be served under a tent on the grounds. This event is limited to 50 members (no guests). This event is aimed at Vagabonds who ENJOY SAILING, the wind in their hair, the thrill of the ride, whether inside or outside the breakwater.
The event fills very quickly, so don't hesitate to sign up. If we have extra yachts the night of the event, more members MAY be able to go out sailing. No checks or reservations will be accepted before June 1.
Please complete an Event Coupon (don't forget to have every person attending SIGN the form), include a check for $25, payable to VSSC, and a SASE, and send it to Gloria Zenger, 9957 N. River Rd., Mequon 53092.
Questions? Call Gloria at 414-234-0039. For those not wanting to sail, and just eat, the cost is $15. This includes entree, salads, fruit, dessert and unlimited beverages.
---
Ten Chimneys Genesee Depot, Tues., August 14
Opens June 18 • Deadline July 16
Ten Chimneys was the home of Broadway actors Lynn Fontanne and Alfred Lunt. Ten Chimneys was declared a National Historic Landmark in 2003 for the significance of its owners to the history of performing arts and for its distinctive architecture and decoration. Come with us to tour this beautiful 15 estate. Learn about the lives of these two actors by a short film, then a shuttle bus to their estate that includes a large main house, a cottage, a Swedish log cabin studio, pool, pool house, creamery, greenhouse, barns, stables and other out buildings.
The tour will last 2 hours starting with the first group at 1:15 pm and then every 15 minutes thereafter. You will be given your tour time as we get closer to the tour date. You will be asked to arrive 15 minutes prior to the tour time. This event is rain or shine. The majority of the tour is indoors but in case of rain, umbrellas are permitted.
Cost is $35. Transportation is on your own but carpooling may be a possibility depending on interest. We will also meet for lunch prior to the tour at a place to be determined later.
Send your check for $35, payable to VSSC, and a signed Event Coupon to Lavonne Grenlie, P.O. Box 1043, Brookfield 53008. Signups are also available on the Vagabond website.