Social Activities
Cindy Hummer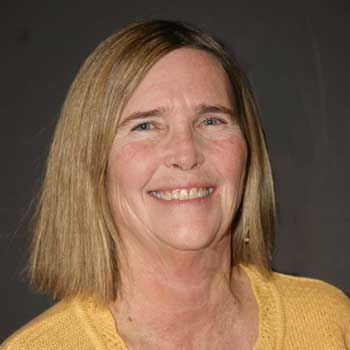 Eat & Drink with Fellow Vagabonds
Milwaukee: Join your Vagabond friends each Saturday morning from 8 - 9 am for breakfast at Genesis Restaurant, Beloit Rd. & 108th St. for good food, lively talk and fun. Guests welcome.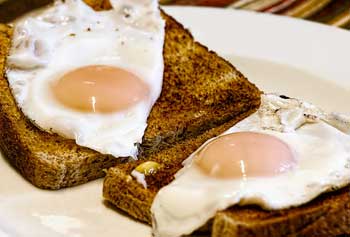 Menomonee Falls: 8:30 am on the 2nd and 4th Saturdays of the month, Nov. 11th and 25th, in a "private room" at Ally's Bistro, N72 W13350 Lund Ln., Menomonee Falls located at the corner of Appleton and Good Hope Road in a small strip mall that faces Appleton Ave. Enter from Good Hope Rd. or Appleton Ave. Contact Bonnie Lemmer with questions at bojean05@ sbcglobal.net or call her at 262-370-6673.
---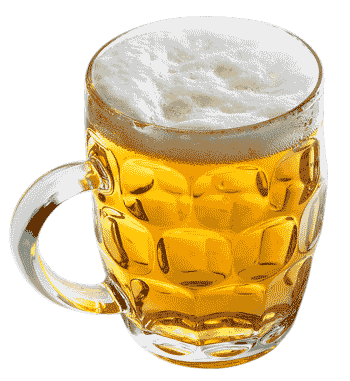 Wed., Nov. 15, 5-7pm Over-The-Hump will be at Blackfinn Ameripub 95 N. Moorland Rd., Ste. E7, Brookfield Square, (near Sears)
No RSVP required. See you there!
---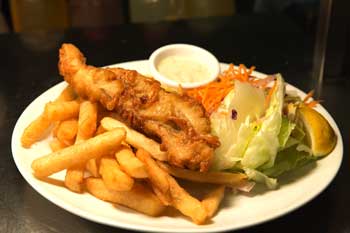 Fri., Nov. 3 – Fish Fry at Packing House 900 E. Layton Avenue
Drinks 5:30 – 6:30 pm Dinner seating @ 6:30 pm
Beverage not included.
RSVP to Sally Borchardt, sjborch27@aol.com, or 414-349-9359 by Nov. 2 before 6:30 pm.
---
Event Coupons here

>>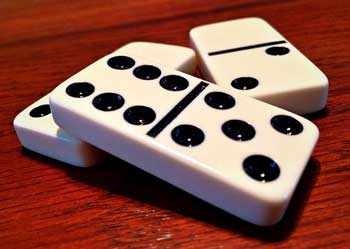 Sheepshead/Dominoes/Cribbage
Tues., Nov. 7 & 21 at 6 pm at the American Legion Post, 3245 N. 124th St.
NO FOOD OR DRINK IS PERMITTED TO BE BROUGHT ONTO THE PREMISES. Free popcorn is available. The purchase of a beverage is encouraged and much appreciated. A $1 fee is collected from members and non-members for the bartender. Cribbage boards and cards are available for cribbage players. Sheepshead questions? Call Dick Kowalski at 414-416-3009. Dominoes: Join the fun in learning and playing Dominoes. Questions? Call Gerry Botticchio at 414-425-3911.
---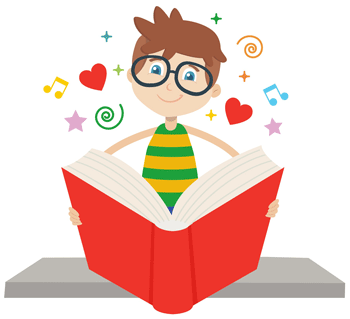 Donate New Children's Books to the Salvation Army Wed., Nov. 1 General Meeting - KC Hall
Books are critical to the development of children, so the Salvation Army has a goal to collect 10,000 NEW children's books to give every child in need a new book for Christmas. We are being asked to help the cause. One easy way for all of us is to simply go to a Dollar Store that has many new children's books and purchase 1,2, 5, or 10 of them and bring them to the November 1st General Meeting and put them in the collection box. Please help, if you can. But remember, the books are to be NEW, not used, so kids can get a brand new book under their Christmas tree. Questions? Call Ron Sonntag, 414- 788-4907, or email ron@rspr.com.
---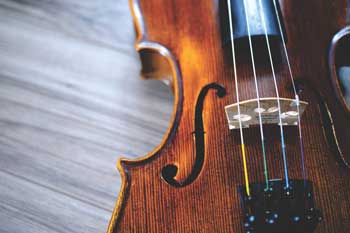 Festival City Symphony Presents Musical Masterpieces Sun., Nov. 12, 3 pm
Festival City Symphony's first "Symphony Sundays" concert of the 2017-2018 season will be on Sunday, November 12, 2017, 3 pm at the Pabst Theater, 144 East Wells Street, with the debut of new Conductor Carter Simmons and the music of four classic composers including Aaron Copland and Antonin Dvorak. Come and enjoy two hours of great music and relaxation for only $8 for Vagabonds and friends. Then to Rock Bottom Brewery at 5 pm for good food and beverages. Send completed Event Coupon and check made out to VSSC to Ron Sonntag, 9406 N. 107th St., Milwaukee 53224, or sign up at the November meeting. Tickets will not be mailed to you, but will be passed out in the front lobby of the Pabst at 2:45. Questions? Call Ron Sonntag at 414-788-4907. Start the afternoon with the Vagabond lakefront hike at noon for some good heart exercise, too.
---
Four Guyz in Dinner Jackets Friday, Oct. 20, 7:30 pm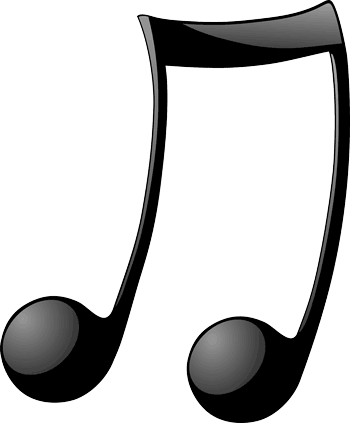 Wisconsin Lutheran College, 8800 W. Bluemound Rd.
Experience classic Americana that spans the music of doo-wop and rock-n-roll as the Four Guyz in Dinner Jackets serve you the best of their best! Whether you're young or old or something in between, the stirring vocal harmonies, humor and captivating choreography promise to have you clapping, snapping, tapping and singing along to the tunes you so fondly remember. The classically sharp-suited vintage Four Guyz and their dynamic live band of musicians have recreated the sights and sounds of what audiences have selected as their favorites from their decade-long Worldwide Tour. The timeless music will hold you, thrill you and delight you as your feet and heart are carried away in "Everything Old is New Again."
Call Gerry for availability prior to sending your check for $31 payable to VSSC with a completed and signed Event Coupon to Gerry Bottiicchio, W124 S6488 Hawthorne Rd., Muskego, WI  53150. Questions? Call Gerry at 414-425-3911.
---
SIX APPEAL VOCAL BAND Friday, November 17, 7:30 pm Wisconsin Lutheran College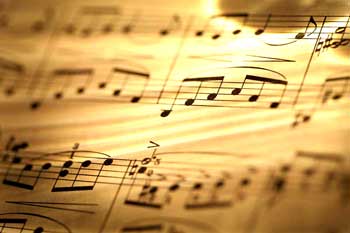 Six Appeal is a world-class vocal ensemble infused with sharp comedic timing plus the energy and vitality of a rock band. Swearing off instruments, the award-winning vocal band takes you on a journey that spans decades of music performing class oldies, current chart toppers and catchy original tunes. Completely a cappella. The antics of these six young gentlemen provide a good natured atmosphere for their electrifying performance. They will leave you wondering how in the world they pulled it off with just their voices!
Please send your completed Event Coupon with your check for $35 made payable to VSSC to Gerry Botticchio at W124 S6488 Hawthorne Rd., Muskego, WI  53150. Questions? Call Gerry at 414-425-3911.
---
MEMPHIS, TN, Mon. Nov. 27th – Fri., Dec. 1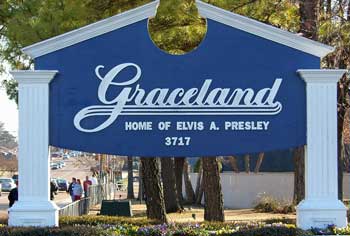 5 Days, 4 Nights, 8 Meals, Home Pick-up Organized by Badger Tour/Travel (Motorcoach)
Save time for this memorable trip to visit Elvis Presley's Graceland Mansion and surrounding grounds. (3 nights at the (2014) Guest House Hotel at Graceland.) Other attractions:  Sun Studios, where Johnny Cash, Jerry Lee Lewis, and Elvis, got their start.  See the Pink Palace, Rock & Soul Museums, St. Jude Pavilion, and more, lit up for the holidays!
Double: $1,100, Single $1,300, Triple $1,085
FULL PAYMENT due BEFORE Tues., Oct. 10.  Send your check, payable to VSSC, along with Event Coupon and SASE, to: Gerry Botticchio, W124 S6488 Hawthorne Rd., Muskego, WI 53150  Questions?  Call Gerry at 414-425-3911.
**Note:  Cancellation Trip Insurance, offered directly by Badger Tour and Travel, at the time of sign-up only, payable with a separate check made out to Badger Tour and Travel.  This form must be signed whether or not you wish to take the insurance!!!
---
2017 CHICAGO HOLIDAY BUS TRIP, Sat., December 2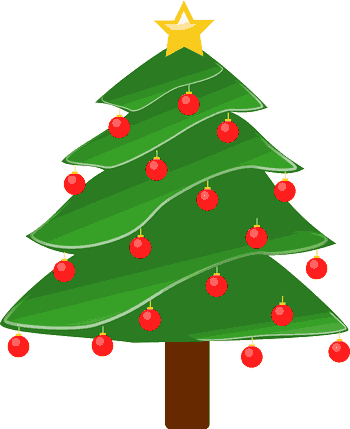 Registration Opens October 1 – Closes November 18
Don't miss this great trip. It is always so much fun and a good way to get in the mood for Christmas.  Chicago is beautiful! As a Vagabond member, you are welcome to bring a non-Vagabond member with you. If seating allows, several non-members per member are allowed.
Check out the web site of the Chicago Convention & Tourism Bureau at www.choosechicago.com.  Plenty to do: museums, Millennium Park, Navy Pier, China Town, ethnic neighborhood tours, plays at various theaters, shopping along the famous Magnificent Mile, in addition to the Christkindl Market. Also wonderful restaurants. 
Three pick up/drop off points at Park & Ride lots: Goerkes Corners at 8 am., State Fair at 8:30 am., and College Ave. Northeast Lot at 9 a.m.  Drops off/pick up points in Chicago are at the hotel and two museums. We'll leave Chicago at 7:00 pm.  More information will be sent to you approximately two weeks prior to the trip.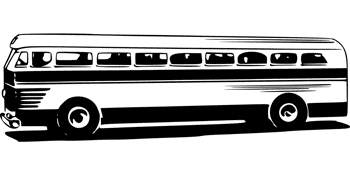 If we have an "almost full" bus we will serve a hot breakfast sandwich, Danish and juice on the way to Chicago. There will also be snacks, beer and wine on the way home. A great trip for a great price!
Send your trip coupon with a check made payable to the VSSC for $28.00 to Bonnie Lemmer, N90 W17492 St. Thomas Dr., Menomonee Falls, WI 53051.  You must enclose a SASE,  9 ½" long envelope with your registration. Questions?? Call or email Bonnie at bojean05@sbcglobal.net or 262-370-6673.  Emails preferred. Cancellations will not be accepted after November 18.  Register early as the bus fills up quickly.
---
Christmas Caroling and Party Mon., December 4, 5 pm
We will meet at Luther Manor, 4545 N. 92nd St., Wauwatosa. Parking is available in the adjacent lot, but as a reminder, lock valuables in the car. After an hour of singing, (the caroling itself is free, so come to sing even if you can't attend the dinner after) we will meet at Alioto's (Mayfair Rd & Burleigh) for fellowship and a wonderful dinner and party.

Dinner choices: $25 (includes gratuity)
Baked Stuffed Pork Chop, Brown Gravy and Applesauce
Breaded Stuffed Breast of Chicken Cordon Bleu, Rice and Carrots
Baked Cod, Tartar Sauce and Lemon Wedge
All include a Salad, Whipped, Baked or Buttered New Potatoes, Italian Bread, Dessert, Coffee or Tea.
Send your completed Event Coupon indicating your dinner choice and a check made payable to VSSC for $25 and a SASE to Carrie Zimmer, W140 N7250 Lilly Rd., Menomonee Falls, WI  53051 Questions? Call 262-253-1056.
---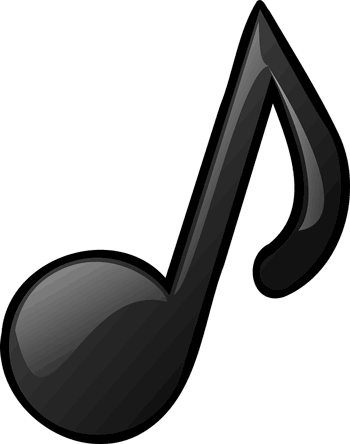 Madrigal Dinner - $25 Sat., Dec. 9, 6 pm Pius High School 135 N. 76th Street, Milw. LIMITED AVAILABILITY
Celebrate the yuletide season in a unique and historical way at a Madrigal Dinner. Guests will be transported back through time to a Renaissance celebration that includes a multi-course dinner along with jesters, jugglers, dancers and singers, which are all performed by Pius High School students. 30 tickets have been purchased in advance. These tickets sell out quickly so don't delay. Join in the fun and laughter by sending your completed Event Form and check payable to VSSC for $25 to Lois Brown, 5038 N. 104th St., Milwaukee, WI 53225. Questions? Call Lois at 414-535-0014.
---
42nd Street Drury Lane Theatre - Tues., December 19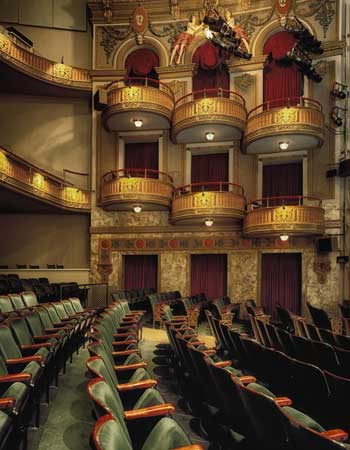 Tap through this year's holiday season with the Tony Award winner for Best Musical, 42nd Street!  In this beloved Broadway classic, Peggy Sawyer lands a bigger break in New York City than expected. When the leading lady injures her ankle, Peggy gets the chance of a lifetime to rise from showgirl to star. With show stopping tap numbers and hits such as "We're in The Money" and "Lullaby of Broadway", there's no question that 42nd Street will dazzle you this winter at Drury Lane Theatre, one of Chicago's premier dinner theatres.
Prior to the show, enjoy a wonderful 3-course lunch of soup, your choice of Lake Trout with Citrus Caper Sauce and Roasted Shallot Mashed Potatoes, or Herb Roasted Chicken Breast with Roasted Shallot Mashed Potatoes, Dessert and Coffee or Tea.
Price is $79, which includes the charter bus, driver tip, play, and luncheon with gratuity included.
There will be two bus pickup locations: Watertown Plank Park & Ride, and College Ave. Park & Ride beginning at 9:15 am. Luncheon is at 11:30 am. Play begins at 1:30 pm. We should arrive home around 5:30 pm.
Please send your completed Event Coupon with Lunch Choice & pick up location along with your check made payable to VSSC to Nancy Drolshagen, 8244 W. Potomac Ave., Milwaukee, WI  53218. Questions? Call Nancy at 414-461-3147 or Nancy Burkhardt at 414-771-9684.
---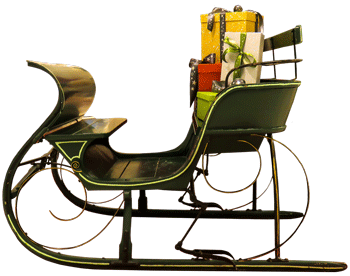 Winter Sleigh Ride Sat., Dec. 30. 5 pm Cedarburg
It's lovely weather for a sleigh ride together… listen to the sleigh bells ring while a team of Percheron horses pulls you on a party sleigh across forty beautiful wooded acres decorated with thousands of Christmas lights. Each sleigh will hold 12 people. After the sleigh ride sit around a campfire or warm up inside a heated historical stone barn to sip hot chocolate or apple cider and play old fashioned board games. Join us at Paradise Ranch, 2408 Spring Hill Drive, Cedarburg. Arrive by 5 pm - ride begins at 5:30 pm. Send your completed Event Form along with a check for $40 payable to VSSC to Lois Brown, 5038 N. 104th St., Milwaukee, WI 53225. Questions? Call Lois at 414-535-0014.
---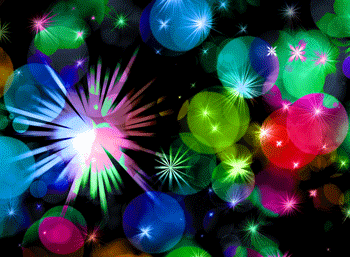 60th ANNIVERSARY CELEBRATION BEGINS WITH A VAGABOND NEW YEAR'S EVE PARTY!
Sun., Dec. 31, 8 pm - 12:30 am KC Hall, 1800 S. 92nd St.
What a great way to begin the Grand Celebration of our club's 60th Anniversary with a gala New Year's Eve Party. There'll be noisemakers, hats, music, drinks, band, snacks, desserts, and tons of fun. And what a terrific time we have in store for you, too, with so much fun that it will take place over TWO years !!! But hurry, limited space, so limited tickets. All at our Knights of Columbus Hall, 1800 S. 92nd St. A great band, too, the popular Nite Trax, that plays a big variety of dance and listening-to music. A light meal of mini sandwiches, veggies, chips, and more, plus scrumptious desserts, will be served at 10:30. For couples AND singles (so, yes, you can definitely come without a partner, because there'll be plenty of Vagabond friends there and others looking for people to dance with)! Just $25 a person (REALLY!) so possibly the best New Year's deal in town!!! Open to nonmembers, but only as guests of members. Send your check, made payable to VSSC, to Ron Sonntag, 9406 N. 107th St., Milwaukee, WI 53224, or pay by credit card at the November or December meetings as space allows. Questions? Call Ron at 414-788-4907. Formal wear not expected; dressy casual just fine. Say hello to our Club's 60th Anniversary Celebration that will continue throughout the entire year.
---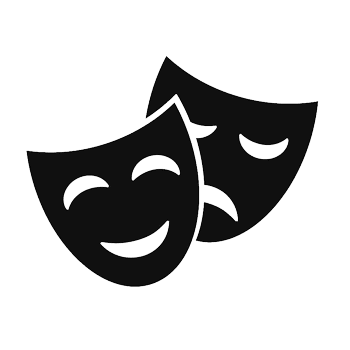 WAITRESS Sat., Jan. 6, 2 pm Marcus Performing Arts Center
Waitress tells the story of Jenna, a waitress and expert pie maker who dreams of a way out of her small town and loveless marriage. A baking contest in a nearby county and the town's new doctor may offer her a chance at a fresh start, while her fellow waitresses offer their own recipes for happiness. But Jenna must summon the strength and courage to rebuild her own life.
Don't miss this uplifting musical celebrating friendship, motherhood, and the magic of a well-made pie.
Tickets are $60 in the Center Orchestra or $35 in the Center Loge. Send your completed Event Coupon along with a check made payable to VSSC to Cindy Hummer, 16780 Eldorado Drive, Brookfield, WI 53005. Questions? Call Cindy at 262-781-5235.
---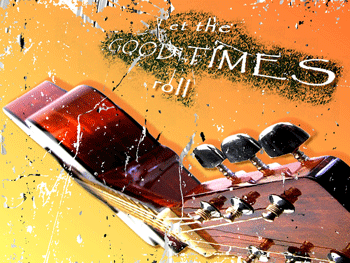 John Mueller's Winter Dance Party Sat., Jan. 27, 7:30 pm Schauer Arts Center, Hartford
Come join us for a night of fun and music at the official re-creation of Buddy Holly, Ritchie Valens, and The Big Bopper's final tour. John Mueller's Winter Dance Party is the ONLY production to be endorsed by the Holly, Valens, and Richardson estates. A tribute experience unlike any other, this concert features unbridled, high-voltage entertainment featuring all the hit songs of the 50s era like "Peggy Sue," "La Bamba," and "Chantilly Lace." See more at WinterDanceParty.com. Send a completed Event Coupon, a SASE, and a check made out to the VSSC for $32 to Bonnie Lemmer, N90W17492 Saint Thomas Dr., Menomonee Falls, WI. Questions? Email bojean05@ sbcglobal.net or call or text to 262-370- 6673.