Social Activities
Cindy Hummer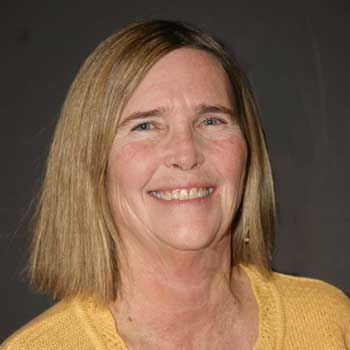 Payment Options for all events (unless otherwise noted):
1. Online Registration with Credit Card payment
2. In person with completed Event Coupon and credit card or check
3. By mail, send completed Event Coupon with check to Event Leader
---
Eat & Drink with Fellow Vagabonds
Milwaukee: Join your Vagabond friends each Saturday morning from 8 - 9 am for breakfast at Genesis Restaurant, Beloit Rd. & 108th St. for good food, lively talk and fun. Guests welcome.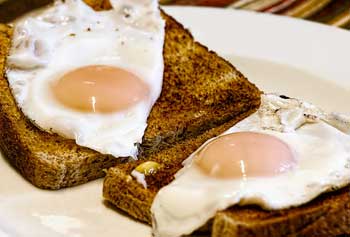 Menomonee Falls:8:30 am, on the 2nd and 4th Saturdays of the month, in a "private room" at Ally's Bistro, N72 W13350 Lund Ln., Menomonee Falls located at the corner of Appleton and Good Hope Rd. in a small strip mall that faces Appleton Ave. Enter from Good Hope Rd. or Appleton Ave.
Contact Bonnie Lemmer with questions at bojean05@sbcglobal.net or call her at 262-370- 6673.net or call her at 262-370-6673.
---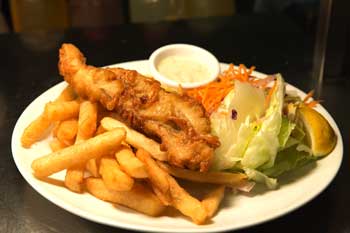 Fish Fry on Fri., may 3 • Carl's Catering
5110 W. Loomis Rd., Milwaukee
Drinks 5:30 - 6:30 pm
• Dinner 6:30 pm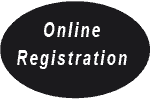 RSVP by signing up Online or email Sally Borchardt at sjborch27@aol or leave a message at 414-349-9359 by May 2, before 5:30 pm. Beverage not included.
---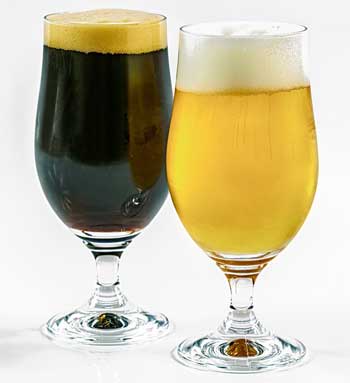 Over–the–Hump, Wed., May 22, 5–7 pm
Curley's Waterfront Pub
W272 N2696 Lakeview Blvd., Pewaukee
No RSVP required. See you there!

---
Event Coupons here

>>
---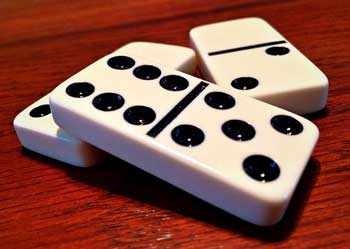 Sheepshead/Dominoes/Cribbage
Tues. May 7 & 21, 6 pm American Legion Post 3245 N. 124th St.
Cost is $1, plus beverage Call Dick Kowalski at 414-416- 3009. Dominoes or cribbage questions? Call Gerry Botticchio at 414-425-3911.
---
Scrabble – Mon. May 6 & 20, 1 pm

American Legion Post 3245 N. 124th St.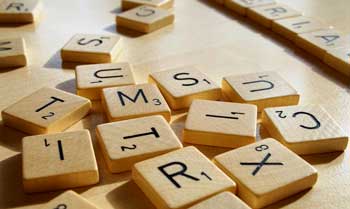 Cost is $1, plus beverage Bring your Scrabble board and dictionaries.
Questions? Call Carol Palmert at 262-366-5080 or Lynn Kozlowski at 414-545-2208.
---
Festival City Symphony
"Legends of the Piano" Finale
Sun., May 5, 2 pm Pabst Theater
144 E. Wells St.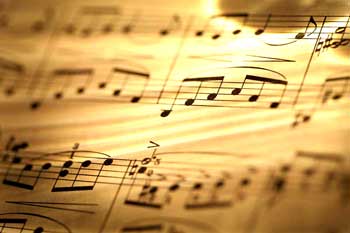 Sign up for this spectacular symphony season finale featuring acclaimed guest performer Milwaukee Pianist Jeannie Yu playing Chopin's First Piano Concerto, known as among the greatest piano concertos ever written.
The program, only $8 for Vagabonds and friends, will also feature the orchestra playing two fiery pieces written by piano virtuoso Franz Liszt. Then to Rock Bottom Brewery at 4 for food and beverages, with time for bowlers to get to bowling after. Send checks payable to VSSC to Ron Sonntag, 9406 N. 107th St., Milwaukee 53224, or sign up with credit cards online at vagabondskiclub.com prior to May 3rd.
Tickets will not be mailed to you, but passed out in the front lobby of the Pabst at 1:45. Call Ron at 414-788- 4907 if questions. Start the day with the Vagabond lakefront hike at 11 am from the Lake Park Bistro parking lot for some good heart exercise and fresh air, too.
---
Come From Away, A New Musical – Sun., May 12, 6:30 pm
Marcus Center for the Performing Arts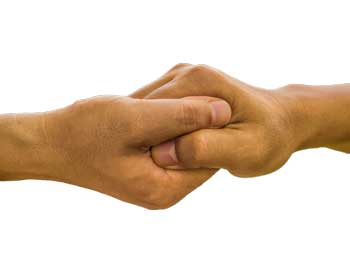 This is a true story of a small town in Newfoundland, Canada that welcomed the world. On 9/11 the world stopped. This is a remarkable story of 7,000 stranded airline passengers. Cultures clashed, but uneasiness turned into trust, music soared into the night and gratitude grew into enduring friendships.
Orchestra seats available for $50 ea.; Center Loge seats for $35. Performance is on Mother's Day - great Mother's Day gift! Same price for one guest/non-member. Please note online or Event Coupon if you are interested in meeting for a meal before the performance at Water Street Brewery and we'll make arrangments.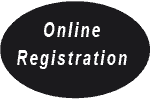 See above for signup options. Event Leader is Judy Williamson, 21055 George Hunt Circle, #1417, Waukesha, 53186. Questions? Contact Judy at 262-691-9391, or mgvjudy@gmail.com (preferred).
---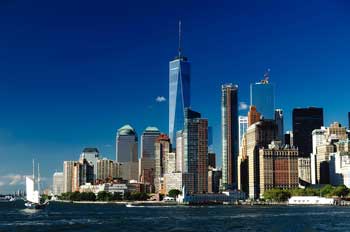 Fantastic New York Trip Returns!
Labor Day Weekend
Fri., Aug. 30 - Mon., Sept. 2

Wait List Only for now.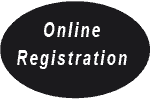 Check online to see if room on Wait List, or call Ron Sonntag to find out status, 414-788- 4907.
---
'Lilac Festival' on Mackinac Island
Thurs., June 13 – Mon., June 17
$1050 Double-Occupancy – $100 to Save Your Place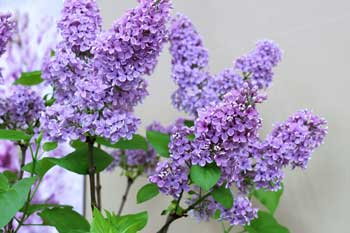 Back by Popular Demand! This 5-day/4-night extended weekend includes lots of luxury and fun things to experience. We will spend 2 nights at the Bayside Hotel in Mackinaw City and 2 nights at the Grand Hotel on Mackinac Island, "the Jewel of the Great Lakes" while enjoying the 71st Annual Lilac Festival, a celebration of the flower the island is known for over 200 years old.
In Mackinac City we will take a trolley ride, visit Icebreaker Mackinaw Museum, Fort Michilimackinac, Old Mackinac Point Lighthouse. Mackinac Island has no cars but there are bikes to rent and horse drawn carriages. The Grand Hotel is really a Grand Hotel! Enjoy the luxury, beautiful accommodations and the many amenities including tennis, pickleball, golf, a large outdoor pool and gardens. The porch is the longest in the world.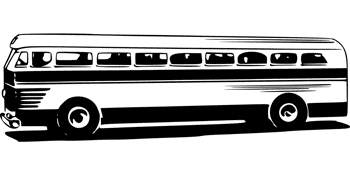 Four breakfasts and 3 dinners are included. The Badger Bus will leave State Fair Park and Ride Lot (76th and Kearney) at 8 am.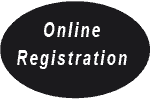 See signup and payment options above. Event Leader is Helen Hankwitz, 414-461-7772, 10108 W. Sunset Ave., Wauwatosa, 53222.
---
Brewer Game and Tailgate Party! Tues., June 25
Tailgate Party 5 pm, Game 7:10 pm PLAY BALL!
Come join us to cheer on your NL Central Division Champion Milwaukee Brewers as they play the Seattle Mariners! New seat location this year, Sec. 211. We will have our Tailgate Party under a Pavilion (#4), just like last year. It is rain protected, tables and bench seating provided (or you may bring your own chair), close to restrooms and a courtesy shuttle to and from the Pavilion to the stadium entrance.

This will be a catered event beginning at 5:10 pm with all your tailgate favorites such as brats & sauerkraut, grilled sirloin burgers with condiments, potato salad, bacon and brown sugar baked beans, kettle chips and freshly baked cookies. Beverage choice will be on your own. Bring your water, soda, beer or wine. AND, there will be a drawing for 2 free Brewer tickets for a future home game as well.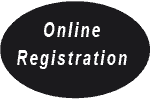 All this for only $49! Parking will be at the Yount Parking Lot. Directions will be provided closer to the event. Transportation is on your own. Carpooling possibilities still under consideration.
See payment options at the beginning of this section. Questions? Contact Event Leader Pam Cole, 414-750-6011, 4659 S. Woodland Dr., Greenfield, 53220.
---
Havenswood State Forest & Environmental Awareness Center Education Building Thurs., June 27
6141 N. Hopkins, Milwaukee (Enter one block west of Sherman Blvd., on Douglas Ave.)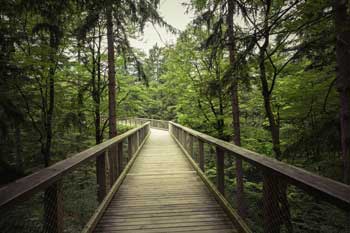 Havenwoods State Forest is an open green space of 237 acres in the city of Milwaukee. Never heard of this large green space in the middle of our urban community? Come join us in learning about its interesting history, its environmental education center and recreational opportunities.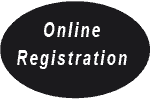 Cost: $12 per person, guests are welcome 9:30 am: Continental breakfast and social time 10:30 am: Introductory talk & guided nature walk by DNR representative A portion of the proceeds from this event will be donated to Havenwoods. See payment options at the beginning of this section. Questions? Contact Event Leaders, Connie Sandell and Gary Kovach, 730 N. 114th St., Wauwatosa, 53226 or call 414-476- 8277.
---
Weekend in Spring Green with Shakespeare Fri., July 19 – Sun., July 21
Price: $280 per person (double-occupancy)
Opens May 1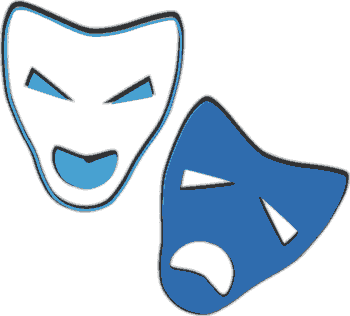 Join us for a weekend in Spring Green, WI, highlighted with a performance of 'MacBeth' on Saturday evening at the Hill Theatre of the American Players Theatre (APT). We will be staying at The House on the Rock Resort beginning on Friday (checkin time 3 pm) with a group dinner scheduled at a local restaurant that evening.
The Resort offers a 27-hole golf course, spa, outdoor pool, tennis court, restaurant and bar. You are free to explore the area on Saturday and Sunday: Some options are the Frank Lloyd Wright Visitor Center (Taliesen), Spring Green Preserve, Tower Hill State Park, The Opal Man, The Shoe Box in Black Earth or Botham Vineyards in Barnefeld. Saturday evening's performance at the APT (just minutes from the Resort) starts at 8 pm. The theatre recommends you arrive 30-45 minutes in advance since there is a 15 minute up-hill walk to the openair theatre.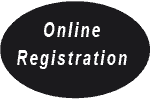 Dress for the weather and wear comfortable shoes. All meals and transportation are your responsibility. Your sign-up must include your roommate. Questions? Call Joyce Szulc at 262-886-9328 or email at jszulc@ wi.rr.com.
---
Music by the Lake
George Williams College, Williams Bay, WI
Two Great Shows in July – you don't want to miss!

Dennis DeYoung – Saturday, July 6th, 7:30 pm
Come see this former Styx performer on the campus of George Williams College in Williams Bay, WI (west of Lake Geneva). This performance is outdoors in a tent, a permanent structure. This relaxed, scenic, peaceful location has lush flowers throughout this area and sail boats on Williams Bay which you can see from your seat. The campus has hills, so wear comfortable shoes. Tickets are $103. Seats are in the front section, Dress Circle.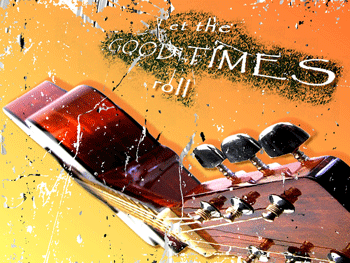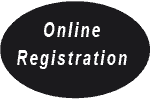 Deadline for registering is May 21st as set by the college. Dinner before the show will be announced later.
Arrival from Sweden, ABBA Tribute Band– Sunday, July 28th 4pm
Tickets for the show are $68 for seats in row 6 or 7; or $48 for seats in middle rows. There are 24 rows in the tent. Deadline is June 10th. Dinner after the show will be announced later. Transportation for both shows are on your own. Contact Yvonne if you need directions and a map.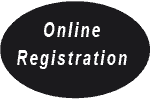 Campus opens 90 minutes before show time. Free parking is available at the high school on North Lake Shore Dr. A free shuttle bus will take you to the campus.
See payment options at the beginning of this section. You will be notified by phone when registration is received by mail. Questions? Contact Yvonne Mahoney at 262-695-7647, 1048-A Quinlan Drive, Pewaukee, WI  53072.