Social Activities
Cindy Hummer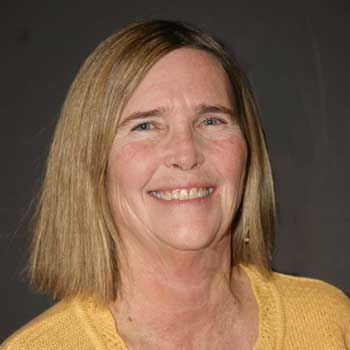 Eat & Drink with Fellow Vagabonds
Milwaukee: Join your Vagabond friends each Saturday morning from 8 - 9 am for breakfast at Genesis Restaurant, Beloit Rd. & 108th St. for good food, lively talk and fun. Guests welcome.
Menomonee Falls: 8:30 am on the 2nd and 4th Saturdays of the month, in a "private room" at Ally's Bistro, N72 W13350 Lund Ln., Menomonee Falls located at the corner of Appleton and Good Hope Road in a small strip mall that faces Appleton Ave. Enter from Good Hope Rd. or Appleton Ave.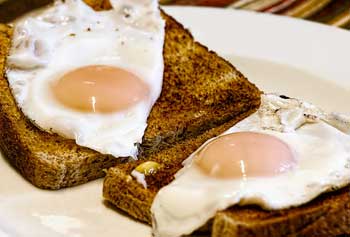 Contact Bonnie Lemmer with questions at bojean05@ sbcglobal.net or call her at 262-370-6673.
Racine/Kenosha: Sat., August 4th, 9 am, at Meli Café, 1158 Prairie Dr. From the north, exit Hwy. 20, east (Washington Ave.) toward Racine. Just past the Harley store, turn left onto Prairie Dr. New and prospective members always welcome. Questions? Call Carol Gavigan, 262-632-1922.
---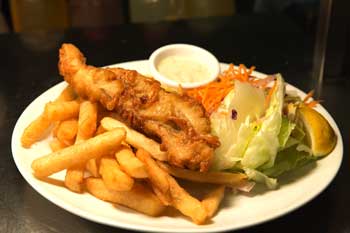 Fri., Aug. 3 - Fish Fry at Seven Seas 1807 Nagawicka Road, Hartland Classic Buffet w/fried & baked fish, chicken, beans, salads, etc.
Drinks 5:30–6:30 pm • Dinner seating @ 6:30 pm
RSVP to Sally Borchardt at sjborch27@aol.com, or leave a message at 414-349-9359 by 5:30 pm, August 2nd.
---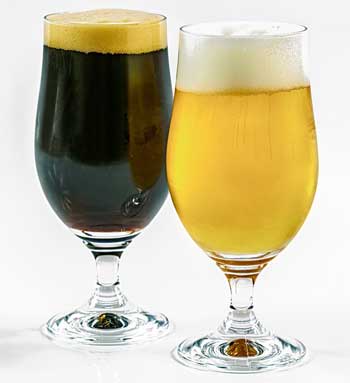 Wed., Aug. 22 5-7 pm Over-the-Hump at Bass Bay Brewhouse S79W15851 Aud Mar Drive, Muskego
No RSVP required. See you there!
---
Event Coupons here

>>
---
Sheepshead/Dominoes/Cribbage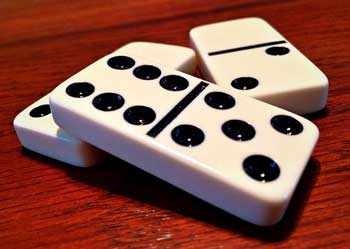 Join us on Tuesdays, August 7 & 21, at 6 pm, at the American Legion Post, 3245 N. 124th St. The cost is the purchase of a beverage (non-alcoholic OK, too), and a $1 fee, which is collected from everyone to pay the bartender. Beginners encouraged – there will be instruction or brush-up available for anyone needing it. Per the Post, NO FOOD OR DRINK IS PERMITTED TO BE BROUGHT ONTO THE PREMISES. Free popcorn is available. Cribbage boards and cards are available for cribbage players. Sheepshead questions? Call Dick Kowalski at 414- 416-3009. Dominoes or cribbage questions? Call Gerry Botticchio at 414-425-3911.
---
welcome all Scrabble players!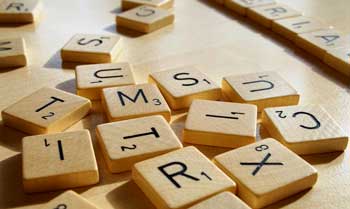 Join us for Scrabble at the American Legion Post located at 3245 N. 124th Street, Brookfield. We will meet every other Monday with our next meetings being Aug. 13 and 27, and so on from 1 to 4 pm. We will have different levels of players in our group, Beginners, Intermediate and Tournament level players. There will be people available to help you determine your level if you are unsure. Bring your Scrabble boards and dictionaries. The cost is the purchase of at least one drink, non-alcoholic drink if you choose, and we will be collecting $1 from each person to cover the tip for the bartender. NO FOOD OR DRINK IS PERMITTED TO BE BROUGHT ONTO THE PREMISES. This is an informal group - come if you can and you don't have to worry about finding a sub to take your place if you can't come. Looking forward to good Scrabble and friendship for all! See you on Monday. Questions? Call Carol Palmert at 262- 366-5080 or Lynn Kozlowski at 414- 545-2208.
---
BREWER GAME TICKETS WINNER!
Congratulations to Dotty Zurowski!!! She came closest to guessing the attendance at the Vagabond Brewer Game.
---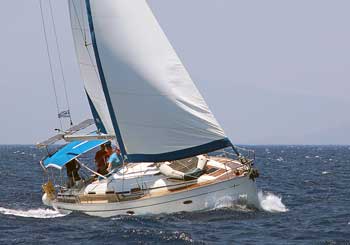 Sail/Power Night South Shore Yacht Club, Thurs., August 25, 10 pm
Sail portion sold out; call for wait list.
Openings available for Dinner, only $15 for a great meal and unlimited drink! Summer is coming and it is time to enjoy all the fruits Milwaukee has to offer, including sailing on beautiful Lake Michigan. This year's Sail/Power Night will again be held at the South Shore Yacht Club. Vagabonds who own boats will take out Vagabonds for approx.. 2 hours. After sailing, we all meet on the grounds of the South Shore Yacht Club for a wonderful dinner. Unlimited beer, wine and soda. The event will take place RAIN or SHINE, as the food will be served under a tent on the grounds. The food will be an entree, salads, fruit and dessert along with unlimited beverages.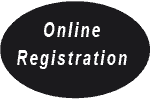 If we have extra yachts the night of the event, more members MAY be able to go out sailing. Please complete an Event Coupon (don't forget to have every person attending SIGN the form), include a check made payable to VSSC for $15, and a SASE, and send it to Gloria Zenger, 9957 N. River Rd., Mequon, 53092. Questions? Call Gloria at 414-234-0039.
---
Ten Chimneys Genesee Depot – Tues., August 14
A few openings are still available! Ten Chimneys was the home of Broadway actors Lynn Fontanne and Alfred Lunt. Ten Chimneys was declared a National Historic Landmark in 2003 for the significance of its owners to the SOCIAL ACTIVITIES Cindy Hummer 15 history of performing arts and for its distinctive architecture and decoration. Come with us to tour this beautiful estate. Learn about the lives of these two actors by a short film, then a shuttle bus to their estate that includes a large main house, a cottage, a Swedish log cabin studio, pool, pool house, creamery, greenhouse, barns, stables and other out buildings.
The tour will last 2 hours starting with the first group at 1:15 pm and then every 15 minutes thereafter. You will be given your tour time as we get closer to the tour date. You will be asked to arrive 15 minutes prior to the tour time. This event is rain or shine. The majority of the tour is indoors but in case of rain, umbrellas are permitted. Cost is $35. We will meet for lunch prior to the tour at the Cornerstone Restaurant, S43 W31343 Hwy 83 in Genesee Depot.
Directions to Ten Chimneys: Take I-94 West to Exit 287, turn left (Hwy 83 South) and follow the signs until you get to Depot Road.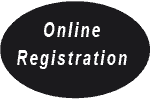 Payment Options:
Online Registration with credit card payment
in person with completed Event Coupon and credit card or check payable to VSSC
Mail Event Coupon and check, payable to VSSC with note whether you will attend lunch to Lavonne Grenlie, P.O. Box 1043, Brookfield, 53008. Questions? Call Lavonne at 262-542-2004.
---
Supper Club Journey #3
Thurs., August 23, 5:15 pm – Timmer's Restaurant
5151 Timmer Bay Rd., West Bend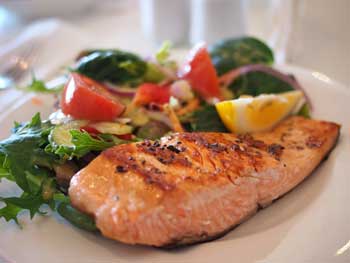 Originally opened in 1882 as a hotel, Timmer's has a long history as a restaurant and resort. The restaurant was remodeled in recent years, with great care taken to preserve the flavor of a 150 year old lake resort, while providing a modern flair. The original fireplace, which was added to the dining pavilion in 1906, was sandblasted and tuck pointed and stands as a monument to an earlier time.
The restaurant features fine casual dining, a varied menu, and excellent food. We will meet in the bar (cash bar) at 5:15 pm. Weather permitting, we can sit on the patio with a view of Big Cedar Lake. At 6:15 we will move to a private dining room for dinner.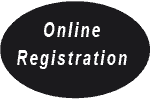 Visit their website at www.TimmersResort.net to view the menu and driving directions. Deadline for sign up is August 16, and is limited to 24 participants. Sign up Options: Online, in person at the July and August meetings, via email (linda.horn1@gmail.com) or phone 262-707-1450.
---
Arlington Race Track – Thurs., September 6
And they're off! And they're off! Once again the Vags will be enjoying a day at the racetrack!! We will be traveling by coach thru Lamers Bus lines for a fun-filled and enjoyable afternoon filled with friends, food, excitement and exhilarating thoroughbred racing entertainment. And hopefully winning horses! Come and go as you wish.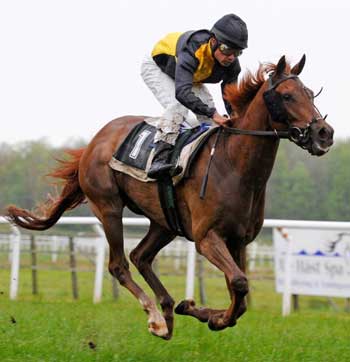 Food will be on your own with numerous food venues available at the park. Coolers with food, snacks and soda can also be brought in if you wish to bring your own. NO glass bottles or containers. NO alcohol. NO chain or fast food. ALL items will be inspected. Your ticket and racing program WILL NOT be included in the cost.
Since every Thursday is a Senior/Value day at the park, admission is only $4 for seniors and can be purchased on that day.The park opens at 12 noon, the first race is 1:25 pm. Canopy seating is on a first come, first served basis so we will get to the park by 11:30-11:45, which should give us enough time to snag a table, get some lunch, and place your bet for the first race! There will be two pick-up points. Watertown Plank Park & Ride (Swan Blvd & Watertown Plank Rd- North side of Rd) at 9:30 am. Pick up time: 9:30-9:45. Second stop at College Ave. Park & Ride - Southwest side at 10:10 am. Pick up time between 10:10-10:25 am. Return time will be approximately 7:30-8 pm.
All this for only $25!!!! Includes driver tip, water and a snack bag! Don't delay. Mail a completed Event Coupon, a SASE (for confirmation if wanted) and a check payable to VSSC to Gail Krause, 2274 N. 62nd Street, Wauwatosa, 53213.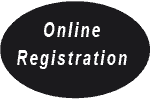 Signups are also available online and at the General Meetings.
Questions? Call Gail at 414-771-3951 or email at gkrause@wi.rr.com or gail@mpiwi.com.
---
Wisconsin Badgers vs. New Mexico Lobos – Sat., September 8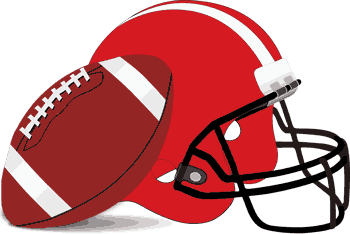 Time to be determined
Join us for an early season Badger football game at Camp Randall Stadium versus the New Mexico Lobos of the Mountain West Conference.
The $90 16 price includes your game ticket, bus ride, driver tip, parking, box lunch and beverages, plus a $10 gift card to use at the game for snacks.
The bus leaves three hours before game time (TBD based on TV schedule). Notification of departure times will be by email. You have three options for pickup: College Avenue, Watertown Plank Road or Hwy G. Bring a chair for the Tailgate Party!
This year an adult guest will be allowed to attend with any member. A great way to show your friends or family one of the many advantages of being a Vagabond! Sign up early to reserve your spot!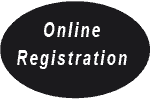 You can sign up and pay by credit card online using the Members Only section of our website; in person by credit card or check at the General Meeting or by mail with your check payable to VSSC and Event Coupon (including your preferred pick-up location) mailed to Joyce Szulc, 1148 N Sunnyslope Dr, #203, Mount Pleasant, 53406. Your hosts are Joyce Szulc and Jim Stephens.
Questions? Contact Joyce at 262-886-9328 or jszulc@wi.rr.com.
---
The Wonderful World of Walt
Sunset Playhouse – Tues., September 18, 2 pm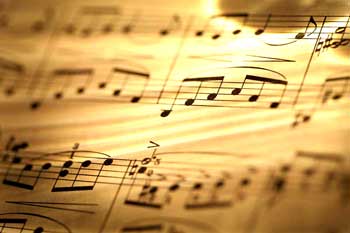 Join us at the Sunset Playhouse in Elm Grove on Tuesday afternoon, September 18, to enjoy the Wonderful World of Walt. From the 1940's of Pinocchio to 2017, Coco, the folks at Disney have created heartwarming melodies and energizing anthems for generations of families. The studio's songbook including Academy Award-winning tunes is filled with musical memories for kids of all ages.
Cost is $18. Payment Options:
Online Registration with credit card payment
in person with completed Event Coupon and credit card or check payable to VSSC
Mail Event Coupon and check, payable to VSSC to Gerry Botticchio, W124 S6488 Hawthorne Rd, Muskego, 53150.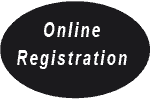 Questions? Call Gerry at 414- 425-3911.
---
Amish Tour to Indiana – October 10–11
Opens August 1, Closes Sept. 1
This is a tour not to miss!
The two-day tour to Amish Acres in Nappanee, IN (on the National Register of Historic Places) and a side trip to Middlebury, IN will provide you with loads of Amish history. With two tour directors who have studied the Amish for many years, we will spend the travel time learning about the Amish and tasting some of their favorite foods.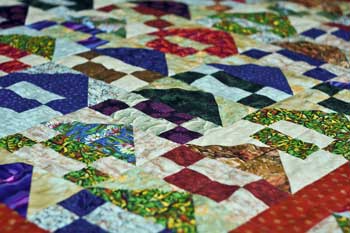 Lunch will be served on the bus. At Amish Acres you will experience the legacy of three generations. There will be a guided tour of their homestead, farm and schoolhouse; documentary films; and craft demonstrations. There are also many shops to visit. The Cow Shed across the street features over 40 vendors with a variety of merchandise. After a Thresher dinner, we will enjoy and finish the 1st day at the Round Barn Theatre seeing the musical, Happy Days. The 2nd day will start off with a continental breakfast at the hotel. Next a tour director will take us through 20 miles of Amish country by bus. We will travel to Middlebury, IN, another Amish community, where we will visit some Amish businesses and have dinner at either an Amish farm or a buffet at the famous Das Dutchman Essenhaus Restaurant.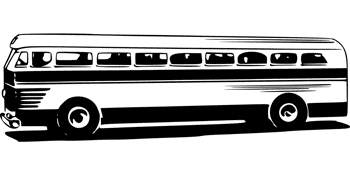 We will leave by 4 pm, and arrive home by 8 pm. Hotel rooms are double-occupancy. All the tours, hotel, food, beverage, bus, tips...EVERYTHING is included! Plus more! Only $249 per person. We will leave from Park & Ride lots at Goerke's Corners at 8:00 am, State Fair Park at 8:30 am and College Avenue at 9 am.
Reserve your spot early because we only have space for 48 people. Contact Bonnie Lemmer for more information at bojean05@ sbcglobal.net (preferred), call or text at 262-370-6673.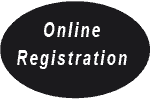 Payment Options:
Online Registration with credit card payment
in person with completed Event Coupon and credit card or check payable to VSSC
Mail Event Coupon and check, payable to VSSC, to Bonnie Lemmer, N90W17492 St. Thomas Dr., Menomonee Falls, 53051
---
Smoky Mountain Fall Foliage, October 22–26
Closes September 14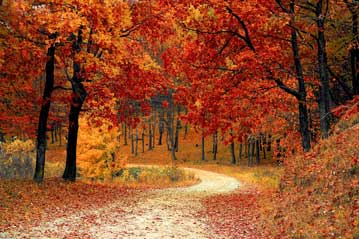 Join us this fall for a Badger Bus Tour destination to the Smoky Mountains. We will be spending an evening in Frankfort, KY, two days in Pigeon Forge, TN, and two days in Lafayette, IN.
There will be many sites to see and photos to take including a scenic ride from an all-glass-enclosed gondola, a guided tour of the Smoky Mountain National Park, some moonshine sampling, Dollywood during the Fall Harvest Festival and more. There will be enjoyable dinners and shows at the Dolly Parton Show and the Smoky Mountain Opry and a visit to a 50's Style Diner.
Deposit is $100 Cost for Double Occupancy is $950, Single is $1124, Triple is $925 Final Payment Due: 9/14/18
Optional Tour Cancellation Insurance is available through Badger Tours. Double is $80, Single is $96. Please advise on the Event Coupon if you will be taking the insurance and include that amount with deposit or indicate you will not want the insurance. There will be a separate Badger insurance form that will need to be signed either way.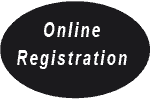 Register online, at our General Meeting by check or credit card or by mail. By mail, send your deposit of $100 payable to VSSC with a completed and signed Event Coupon to Gerry Botticchio, W124 S6488 Hawthorne Rd., Muskego 53150. Questions? Call Gerry at 414-425-3911.