Wednesday, september 6 - general meeting
KC Hall, 1800 S. 92nd St.
Mike Paskov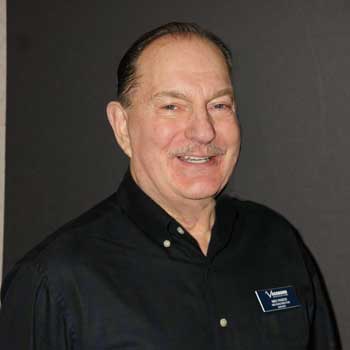 Wear Packer, Badger, or Football Team Colors
Come and have a super time at our September meeting, with a nostalgic Roundtable on Borchert Field, along with an event-filled meeting, event signups and then the popular Tom Anthony Band, birthday treats, and lots of mixing and talking and dancing with fellow Vagabonds and guests. This is the only meeting of the year that we allow visitors to come in free of charge, so invite friends, relatives, neighbors, to come along for the free ride.
Special Food Choices: Final "cookout" of the season: Brat or hamburger, potato salad, baked beans, pickle, & coffee, just $6; OR hamburger or brat, chips, pickle, & coffee, only $4.50. Special Drink: Lime Vodka & Orange Juice, $4; and special Tap Beer.
5:00 pm Bar Opens and Meal Service Starts
5:30 pm Roundtable on Borchert Field & Milwaukee History
6:30 pm Happy Hour and Signups
7:00 pm Meeting
8:00 pm Signups, Party, Dancing toTom Anthony & His Band
8:45 pm Birthday Treats
If your birthday is in September, we wish you a HAPPY BIRTHDAY and will sing "Happy Birthday" to you at our meeting. We also ask those with September birthdays to bring a treat to share – DESSERT ITEMS ONLY: cookies, cake, brownies. Place them in the treats' room, so that all can enjoy after the meeting at 8:45.
---
Borchert Field and Its Role in Milwaukee's History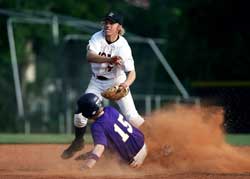 From 1888 to 1952, the greatest sports heroes in the world – Satchel Paige, Red Grange, Jim Thorpe, and many more – performed in a baseball park in Milwaukee called Borchert Field. You'll be surprised at this story, much of which you'll be hearing for the first time, such as a 1922 National Balloon Race, baseball being introduced to television here, a newspaper known as Nowiny Polskie, and much more on this trip to yesteryear. Speaker will be our friend and baseball historian, Bob Buege, who talked to us previously about the Milwaukee Braves, and the American League formed here in Milwaukee, even though we had no American League team then. So why Milwaukee??? Very interesting, to say the least. Bob is a former Pulaski High School teacher of 34 years who has now written five books, including a history of the Milwaukee Braves. So don't miss this entertaining and informative Roundtable. Questions? Ron Sonntag, 414-788- 4907, or ron@rspr.com. Dinner will be served from 5 pm, so eat while listening.