wednesday, NOVEMBER 6 – general meeting

SERB HALL, 5101 W. Oklahoma Ave.
Enjoy the music of the popular Jammers Band
SPECIAL MEAL CHOICES: Sloppy Joes, pasta salad & pickle, $7 and free soda coupon OR salad & roll, $5.
4:45 pm Bar Opens and Meal Service Starts
5:00 pm Early Start!!! Free Roundtable re a BEMER for Better Health
6:30 pm Event Signups
7:00 pm Meeting, Event Announcements, and More
8:00 pm Party, Dancing and Signups
If your birthday is in November, we wish you a HAPPY BIRTHDAY and will sing "Happy Birthday" to you at our meeting. We also ask you with September birthdays to bring a treat to share – DESSERT ITEMS ONLY: cookies, cake, brownies. Place them on the front table in the big room so all can enjoy after the meeting at 8:45.
---
THE BEMER AND HOW IT COULD CHANGE YOUR LIFE
Come Early (4:45 pm), Learn More About It and Try Out One Yourself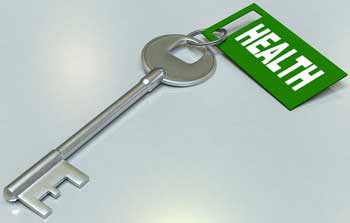 Would you like to enhance your active lifestyle whether in sports, social activities, or just feel better to enjoy life more?
The BEMER could be the answer for you. Find out why at the Roundtable on November 6. Learn about the science behind the BEMER, that it has helped people in 42 countries worldwide over the past 21 years. It's endorsed by world class athletes and has been registered by the FDA as a Class 1 Medical device, that it is used in more than 4,000 Medical Clinics, Hospitals and Clinics, that 95% of disease and health problems today can be traced to poor blood circulation. That a BEMER enhances blood flow, cardiac function, physical fitness, endurance, strength and energy, stress reduction, relaxation, sleep management, and anti-aging.
Come and test out a BEMER yourself at the Roundtable (be there at 5:00 not 5:30, however, to do that)!
Learn that a Bemer is easy to use and is recommended for 8 minutes twice a day. Presenter Terry Bridie is one of the first pioneers to bring the technology from Liechtenstein to America. She was also extremely instrumental in negotiating the endorsement of the NFL for the BEMER. It is endorsed locally by Dr. Jose Vargas,with over 45 years of medical and holistic healthcare experience. You can receive 2 complimentary sessions by attending from local BEMER expert and speaker Jane Storck, 910 Elm Grove Rd., Suite 16, Elm Grove, WI 53122; 262-391-5094.