wednesday, FEBRUARY 5 – general meeting

SERB HALL, 5101 W. Oklahoma Ave.
SPECIAL MEAL CHOICES: Lasagna, Garlic bread, corn, $10 with free beverage coupon OR Hamburger & Fries, $7, OR Soup for $4.
5:00 pm Bar Opens and Meal Service Starts
5:30 pm Free Roundtable on Healthy Aging, Part 2
6:30 pm Event Signups
7:00 pm Meeting, Event Announcements, and More
8:00 pm Signups, Party, Dancing to the music of Danny Moore and the Boogie Woogie Flu
If your birthday is in February, we wish you a HAPPY BIRTHDAY and will sing "Happy Birthday" to you at our meeting. We also ask those with birthdays this month to bring a treat to share – DESSERT ITEMS ONLY: cookies, cake, brownies. Place them on the front table in the big room so all can enjoy after the meeting at 8:45.
---
Healthy Aging, Part 2
Fortunately, we are being treated to another great Roundtable by our own Vagabond, Dr. Bill Gaertner, who will be talking about "Healthy Aging Part 2." This time he will be tying together a number of important health messages from previous presentations such as the devastating effects of Metabolic Syndrome, Alzheimer's Disease Prevention, plus Healthy Aging ideas, including the latest research findings on healthy aging.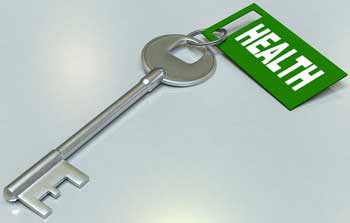 He'll also talk about the benefits of regular physical activity for every cell in your body, healthy eating (for your heart & brain),stress management (for peace of mind), social engagement (for your soul) and the dangers of loneliness, social isolation, tobacco use (both smoking & vaping), excessive alcohol consumption and even moderate consumption as we age, plus effects of other drugs.
His emphasis will also be on simple things we all can do to increase the time before diseases or aging might take effect on our bodies, and how to create healthy habits to stay relevant and engaged during one's "Golden Years." There will be abundant handouts for you to bring home to share with your families & friends & hopefully time for questions & answers about healthy aging.