wednesday, OCTOBER 9 – general meeting

SERB HALL, 5101 W. Oklahoma Ave.
Wear Fall Bright Colors (reds, yellows, burgundy)
Dance to the great music of the popular Do-Wa-Wa Band
A Boiled Dinner of ham, potatoes, cabbage, carrots, onions, and celery for only $7, plus a free soda coupon, OR enjoy a salad with a roll for just $5.
5:00 pm Bar Opens and Meal Service Starts
5:30 pm Free Roundtable on Dangers of Opioids
6:30 pm Event Signups
7:00 pm Meeting, Event Announcements, and More
8:00 pm Party, Dancing and Signups
If your birthday is in October, we wish you a HAPPY BIRTHDAY and will sing "Happy Birthday" to you at our meeting. We also ask you with September birthdays to bring a treat to share – DESSERT ITEMS ONLY: cookies, cake, brownies. Place them on the front table in the big room so all can enjoy after the meeting at 8:45.
---
What Everyone Should Know About Narcotic Addiction
(The Opioid Crisis)

Most of you are well aware that our country is in the middle of an Opioid Crisis that has claimed the lives of over 47,000 (mostly young) Americans in 2017, with over 70,000 total drug overdoses that same year, & the numbers have gone up dramatically over the past 10 years. Drug overdoses are now the #1 cause of accidental death in America – more than motor vehicle-related deaths or gun-related deaths. Now that is a crisis, especially considering many of the drug-related deaths are in young people!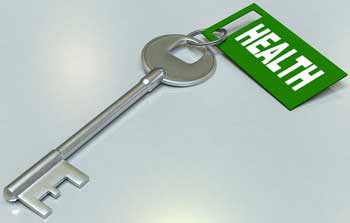 How did we get to this point in America? Are there effective treatments available for narcotic addicts who want help? As a doctor himself, Dr.Bill Gaertner knows that most of you do not have a narcotic addiction, but few families in America have not been touched by the devastation of this opioid crisis.
This Roundtable is mainly for you to be able to help your family members, friends, and neighbors who may be struggling with an addiction & don't know where to turn. Dr. Bill will present current facts to help clear up preconceived notions people may have about narcotic addiction. He will discuss various aspects of it with several short videos interspersed and hopefully have time to answer most of your questions. He will be available afterwards for any individual questions you may have. So don't miss this very important Roundtable that will talk about what you might do to help your children, grandchildren, etc. learn about how devastating it can be for them if they think that just trying dangerous drugs won't matter.
Questions? Contact Ron Sonntag, 414-788-4907. Eat while listening to Dr. Bill's messages.