Wednesday, August 2 - general meeting
KC Hall, 1800 S. 92nd St.
Mike Paskov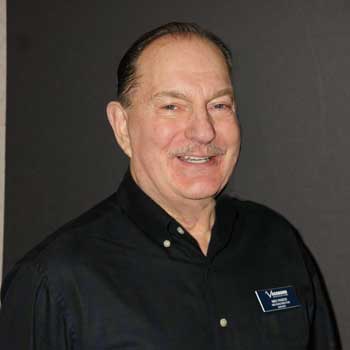 Wear Lively Hawaiian or Flashy Colors
What is often the warmest month of the year here, let's celebrate August by doing lots of outdoor Club activities. Wear lively colors to make it feel fun at the meeting – something Hawaiian, tropical, sporty, whatever that you can wear now that you wouldn't in December.
Special Food Choices: Chicken breast in white wine/mushroom cream sauce, buttered egg noodles, honey-glazed carrots, roll, and coffee for $6.50; OR chicken salad sandwich, chips, pickle, and coffee for $4.50. Drink specials: Summer Hummer (gin or vodka & lemonade) or white wine, $4, or a 16-oz. tap beer $3.
5:00 pm Bar Opens and Meal Service Starts
5:30 pm Roundtable on Quilt Barns & More
6:30 pm Happy Hour and Signups
7:00 pm Meeting
8:00 pm Signups, Party, Dancing toThe Best of Everything
8:45 pm Birthday Treats
If your birthday is in August, we wish you a HAPPY BIRTHDAY and will sing "Happy Birthday" to you at our meeting. We also ask those with August birthdays to bring a treat to share – DESSERT ITEMS ONLY: cookies, cake, brownies. Place them in the treats' room so that all can enjoy after the meeting at 8:45.
---
Quilt Barns & More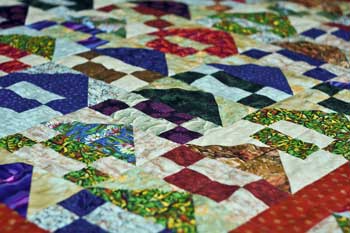 Preview this Amazing Phenomenon, and the upcoming Aug. 22 Bus Trip.
Most of you probably don't even know what Quilt Barns are, so you will be in for a wonderful surprise when you hear about them in person at the August 2 Roundtable featuring Tom Laughlin, an authority on these truly special and interesting phenomena. There are about 100 of them in Walworth County alone that Tom will talk about and show samples of and explain how the whole thing got started. We will also see them in person during our Tues., August 22, bus trip that still might have openings, so call Ron Sonntag at 414-788-4907 to see if there're still spots open. Read more about that trip in the Life in the Social Activities section. Tom will also talk about how the Quilt Barn craze has already spread to 29 states and into Canada. They are so beautiful and creative. So come and see for yourself from 5:30-6:30. This is another of those "not-to-miss" Roundtable presentations. Questions? Ron Sonntag, 414-788-4907, or ron@rspr.com. Dinner will be served from 5 pm, so eat while listening.