celebrating autumn!
Wednesday, October 4 - general meeting
KC Hall, 1800 S. 92nd St.
Mike Paskov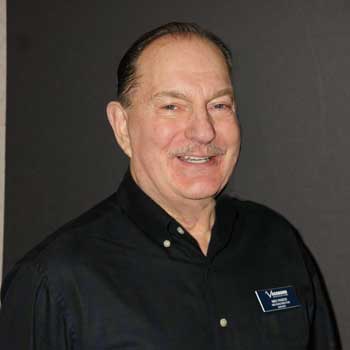 Wear Fall Colors – Reds, Yellows, Browns
What a tremendous showing we had at our September meeting so now we're ready for a repeat performance of fun, great food, a helpful Roundtable, a meeting to salute new 80/30 Honorary Members, and other announcements. Dance to the music of Andrea and the Mods.
Special Food Choices:  Pot roast, mashed potatoes, honey-glazed carrots, dinner roll, coffee, only $6.50; OR Roast beef sandwich, chips, pickle, $4.50. Special Drink, Tap Beer Special.
5:00 pm Bar Opens and Meal Service Starts
5:30 pm Roundtable on Adding Laughter to Your Life
6:30 pm Event Signups in the Event Processing Room
7:00 pm Meeting and new 80/30 Members
8:00 pm Signups, Party, Dancing to Andrea and the Mods
8:45 pm Birthday Treats
If your birthday is in October, we wish you a HAPPY BIRTHDAY and will sing "Happy Birthday" to you at our meeting. We also ask those with birthdays this month to bring a treat to share – DESSERT ITEMS ONLY: cookies, cake, brownies. Please place them in the treats' room so all can enjoy at 8:45.
A BIG THANK YOU
To those Vagabonds who continue to generously bring birthday treats each month for us to share. Not here for your BD month? That's OK! We will accept and appreciate your donation, whole-heartedly at another time, when it's convenient for you. (Paper plates, forks are OK too).  Gerry, Carrie, Jane, Sandy
---
Adding Laughter to your Life; Overcoming Adversity
Come Hear How To Enjoy Life More
How often do we laugh? Wouldn't it be great if we could incorporate laughter into our everyday lives? Learn to overcome adversity with laughter and build your confidence while stepping out of your comfort zone with humor. Come and find out answers to how and what to do to make your life better, more fun, and have more confidence in yourself. Gail Rust of Diamond Image Consulting will talk about all of those things and more so make sure you are in the audience from start to finish so you don't miss a single word about how to improve your life and your enjoyment, adding fun at the same time. Gail will entertain you while helping to make your life better. Don't miss this highly entertaining and helpful Roundtable. Questions? Ron Sonntag, 414-788-4907, or ron@rspr.com. Feel free to eat dinner while listening.