Wednesday, november 1 - general meeting
KC Hall, 1800 S. 92nd St.
Mike Paskov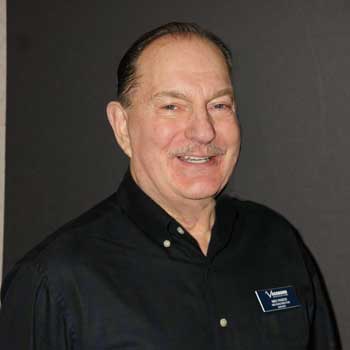 Bring Food Donations or $$$'s for Senior Hunger Food Drive, Bring New Children's Books for the Salvation Army and Wear Colorful, Warm Sweaters
What a great time to be a Vagabond and to celebrate the holidays together with many other Vagabonds. As we enter the holiday season, come and start the camaraderie early at the November meeting while helping kids in need get books for Christmas. (See details in the Social Activities section.) Also, please bring nonperishable food items (or $$$'s) for the Senior Hunger Food Drive. Enjoy a spectacular evening featuring a Roundtable on the fantastic Grand Hotel, and music by The One-More Time Swing Band. Great turkey meal, too!
Pre-Thanksgiving Meal: Turkey Rouladen w/walnut/apple stuffing, mashed potatoes, gravy, cranberry relish, roll, coffee, just $7; OR Turkey sandwich, pickle, chips, coffee, only $4.50. Special drink: Buckin' Bronco (Rum, OJ, Dew), $4; White Wine, $4; Special Beer (pint), $4.
5:00 pm Bar Opens and Meal Service Starts
5:30 pm Roundtable on The Grand Hotel
6:30 pm Event Signups in the Event Processing Room
7:00 pm Meeting
8:00 pm Signups, Party, Dancing to The One-More Time Swing Band
8:45 pm November Birthday Treats to Share
If your birthday is in November, we wish you a HAPPY BIRTHDAY and will sing "Happy Birthday" to you at our meeting. We also ask those with birthdays this month to bring a treat to share – DESSERT ITEMS ONLY: cookies, cake, brownies. Please place them in the treats' room so all can enjoy at 8:45.

A BIG THANK YOU to those Vagabonds who continue to generously bring birthday treats each month to share. Not here for your BD month? No problem! We will accept and appreciate your donation, whole-heartedly at another time, when it's convenient for you. (Paper plates, forks are OK too). Gerry, Jan, Carrie, Jane, Sandy
---
THE GRAND HOTEL - TRULY THE "GRANDEST HOTEL" IN THE WORLD
Come Learn About This Historic Treasure
If you've been there, you know exactly what this is about when we hear more about this one-of-a-kind treasure - the historic Grand Hotel on Mackinac Island. Hear from Jane Thomas of the Grand Hotel about the history of this gem since it opened in 1887. Hear about movies filmed there such as "This Time For Keeps" with Esther Williams, and the popular "Somewhere In Time" with Christopher Reeves. Learn about Presidents who stayed there, and how Ripley's Believe It Or Not distinguished it for having the "Longest Porch In The World" at 880 ft. Enjoy numerous photos that Jane will show us. Hear how you could stay at this fabulous world destination that is now available to anyone looking for an unforgettable summer resort experience. Questions? Ron Sonntag, 414-788-4907, or ron@rspr.com. Dinner will be served from 5 pm, so eat while listening.