Happy Valentines Day!
wednesday, February 6 - general meeting
KC Hall, 1800 S. 92nd St.
Wear Something Red!!!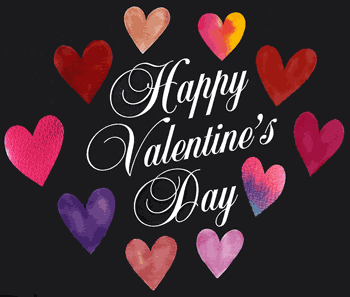 It's a RED-LETTER day for our February Valentine's month meeting, so put on some red, and come have so much fun that your cheeks turn red, too! Come hear an entrancing Roundtable by former Governor Martin Schreiber talking about his book, My Two Elaines, about dealing with his wife's Alzheimer. Then event signups, the meeting, followed by lively, fun music by one of our favorites, Best of Everything, with dancing for EVERYONE, so ask someone sitting alone to dance.
"Special "red" Food Choices: Spaghetti and meatballs with sauce, salad, Italian bread, coffee, just $7; OR a meatball sandwich, bread stix, pickle, and coffee, $4.50. Special drink: Love Potion #9 (Southern Comfort & Cherry (red) Cola w/maraschino (red) cherry). Tap beer special, too.
5:00 pm Bar Opens and Meal Service Starts
5:30 pm Roundtable with former Gov. Martin Schreiber
6:30 pm Happy Hour and Signups
7:00 pm General Meeting
8:00 pm Party, Signups, and Dancing to Best of Everything
8:45 pm Birthday Treats to Share
If your birthday is in February, we wish you a HAPPY BIRTHDAY and will sing "Happy Birthday" to you at our meeting. We also ask those with birthdays this month to bring a treat to share – DESSERT ITEMS ONLY: cookies, cake, brownies. Please place them in the treats' room so all can enjoy at 8:45.
---
Roundtable on Learning, Coping, & Surviving As An Alzheimer's Caregiver, with Former Governor Martin Schreiber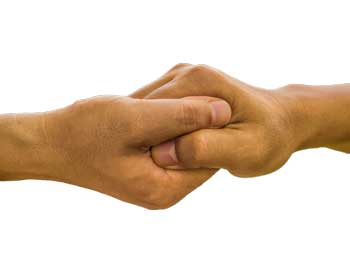 Join former Wisconsin Gov. Martin J. Schreiber as he shares lessons from his decade-plus journey as a caregiver for his wife, Elaine, who lives with Alzheimer's disease.
Gov. Schreiber will candidly describe his challenges and missteps, and highlight how compassion and humor provide comfort to both caregiver and the person with dementia. His raw honesty and practical advice will inspire other caregivers to find patience, courage, and love as they climb the Alzheimer's mountain.
Schreiber's award-winning book, My Two Elaines: Learning, Coping, and Surviving as an Alzheimer's Caregiver, will be available for purchase for $15. (Cash or checks preferred.) Net proceeds are used to promote Alzheimer's caregiver support.
Questions? Ron Sonntag, 414-788- 4907 or ron@rspr.com. Dinner served from 5 pm, so eat while listening.