Sporting Activities
Mary Beth Braun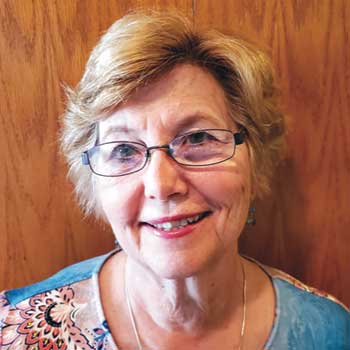 Payment Options for All Events
(unless otherwise noted):
1. Online Registration with Credit Card payment;
2. In person with completed Event Coupon and credit card or check;
3. By mail, send completed Event Coupon with check to Event Leader.
---
EVENT COUPONS HERE

>>
Please sign up online for all events. Log-in with your email and Vagabond password to sign up and pay with your credit card.
---
Sunday Bike Rides
To promote a safe ride for all:
• All riders should check in with the ride leader.
• All rides will have both a leader and sweep.
• We strongly encourage all riders to wear a helmet.
• Rides will be at about a 10–12-mile pace. Riders who wish to ride faster are on their own.
• Be sure to bring water,sunglasses, sunscreen and your cell phone.
---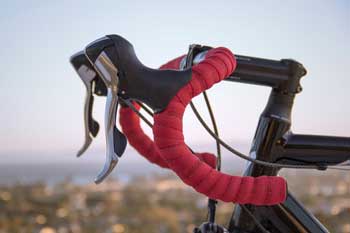 Aug. 7 – Ozaukee Interurban Trail
We will meet on the west side of the Mequon Piggly Wiggly parking lot. The address is 6111 W. Mequon Road in Mequon. We will ride 24 miles on the Ozaukee Interurban Trail. Afterward, we will go to Foxtown Brewing at 6411 W. Mequon Road in Mequon. Ride Leader is Dave Nelsen, (414) 350-1433.
Aug. 14 – Bugline Trail
We will meet at the Thirsty Duck Restaurant parking lot. The address is N64W23180 Main Street in Sussex. We will start the ride at the restaurant and use the Bugline Trail. The ride will be 17 miles round trip on a paved, shady, and flat trail. We will meet afterward at the Thirsty Duck. Ride leader is Ron Sonntag, (414)788-4907.
Aug. 21 – Oak Leaf Trail (Southeast)
We will meet at Abendschein Park, 1321 E. Drexel Ave., in Oak Creek. The ride will be the Oak Leaf Trail to South Shore Park. The total ride (round trip) will be 22 miles. After the ride, we can stop at Water Street Brewery (southwest corner of W. Drexel Ave. & S. Howell Ave.) for food and drinks. Bike Leader and Sweep: Peggy Lea and Mike Gerard. Questions? Call them at (414) 721-8114.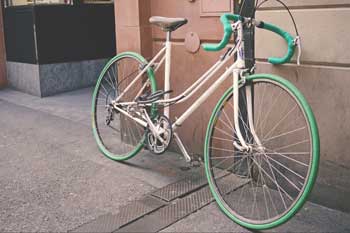 Aug. 28, 9:30 a.m. – Chris Kegel Slow Roll
PLEASE NOTE the EARLY START TIME!
Be there at 9 a.m. Ride starts promptly at 10 a.m.: The Vagabonds will be riding with other people for a biking fund-raiser. We will meet at the Milwaukee County War Memorial Center parking lot, 750 N. Lincoln Memorial Drive. Nearby parking will be along Lincoln Memorial Drive, McKinley Park, Veterans Park, or the Art Museum parking lot.
Visit ChrisKegelFoundation.org/chris-slow-roll to make your reservation in advance. Lorena Jacobson will stand by the check-in tent until the 10 a.m start. We will ride north on Lincoln Memorial Drive to East Olive Street in Shorewood, then return on the Oak Leaf Trail, all paved. Approximate distance is 10 miles. Kegel's Inn provides a free party with beer, brats, and music in the War Memorial parking lot from 11 a.m. to 1 p.m. when we return from the ride. Vagabond Ride Leader is Lorena Jacobson, (239) 851-4054.

Sept. 4, 12:15 p.m., Bike Ride and Picnic at Whitnall Park – Sunday of Labor Day Weekend.
Please take special note of the earlier starting time. The ride will start at 12:30 p.m.: We will meet at Whitnall Park, 5879 S. 92nd St. in Hales Corners. We will meet at Picnic Area No. 5. The route is a round trip between Whitnall Park to a point near the Milwaukee County Sports Complex. The ride will be around 13 miles on mostly flat trails. Target completion of the bike ride is 2 p.m. Afterward, we will have a Labor Day Weekend picnic at Picnic Area No. 5. Leader: Keith Hauerwas
---
Wednesday Walks
We need volunteers to lead for august!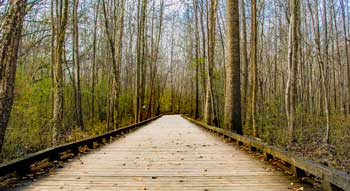 We continue to find new and interesting parks to walk in, and we welcome more ideas. Thank you to all who have volunteered to organize these one-hour Wednesday morning outings. We are looking for a volunteer to lead the August "Happy Hour Walk" where we walk from 4 to 5 p.m. and then find an outdoor pub andgrill for food and drink. Keep updated through our website and Friday emails to learn the location of the next walk. To offer ideas and volunteer, call Mary Beth at (262) 443-7291.
---
Door County Getaway
Tuesday–Friday, Aug. 30–Sept. 22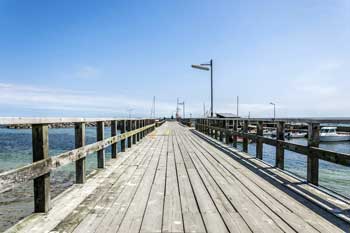 Registrations should be complete by now. Any questions, Contact Jean D. at (414) 321-0258.
---
We're always looking for great photos of our members enjoying activities, and you are our best source! Send us your high resolution (largest) photos so they can be uploaded to the website and used in the Life when we have space. Send your photos to Joyce Szulc, jszulc@wi.rr.com, to post on the Vag Facebook page.
---
EVENT COUPONS HERE

>>