Sporting Activities
John Podsedly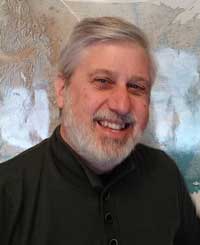 Payment Options for All Events
(unless otherwise noted):
1. Online Registration with Credit Card payment;
2. In person with completed Event Coupon and credit card or check;
3. By mail, send completed Event Coupon with check to Event Leader.
---
August Bike Rides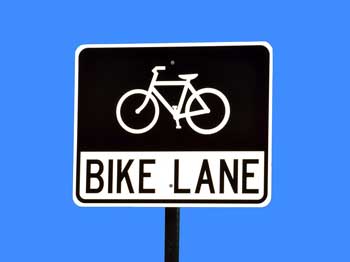 Sun., August 4, 1:30 pm, Delafield/ Oconomowoc Trail
A mostly flat ride awaits you, with country and town beauty mixed together. Meet at the Cushing Memorial Park parking lot in Delafield (600 N Cushing Park Rd) at 1:30 pm. Be ready to ride at 1:45 pm.
Stop in Oconomowoc for ice cream and then back to the Lake Country Trail and the Cushing Memorial Park starting point. Total of about 18 mi. Food and beverages at Revere's Wells Street Tavern, 505 Wells St., Delafield.
Leader: Ron Sonntag, 414-788-4907. Sweep: Sally Borchardt, 414-349-9359.
Sun., August 11, 1:30 pm, Muskego/ Franklin
Meet at Muskego High School north parking lot, W183 S8750 Racine Ave. Ride is about 17 mi. or you can make it shorter if you like. Mostly crushed hard-packed stone, flat, no hills.
After the ride, you are invited to Diana's home for Italian sausage with peppers. Bring a dish to pass and your beverage of choice. RSVP to Diana if you will be coming to her home, 414-581-7191, or dhrovatin@shorewest.com. You can drop off your dish early at her home if you like: S74 W19023 Bay Court, Muskego WI 53150.
Leader: Diana Hrovatin; Sweep: TBD.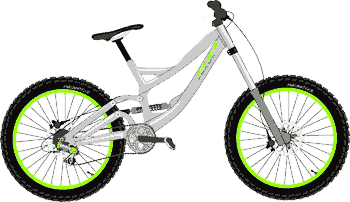 Sun., August 18, 1:30 pm, Bay View/ Grant Park
This ride is approximately 18 mi. on a mostly flat, paved trail between South Shore Park, 2900 S Shore Dr. in Bay View and Grant Park in South Milwaukee.
We will stop at the Grant Park club house for a break. Some nice views of Lake Michigan riding on this part of the Oak Leaf Trail. Food and beverages after at Papa Luigi's, 3475 E Layton Ave, Cudahy.
Leader: Tom Schneider, 414 -975-7908 or thomtrek@yahoo.com. Sweep: Gary Kovach.
Sun., August 25, 1:15 pm, Oak Leaf Trail (Southeast)
A paved, mostly flat trail ride starts at 1:30 pm at Abendschein City Park, 1003 E Drexel Ave, Oak Creek. The ride will be on the Oak Leaf Trail to the beer garden at South Shore Park. Total 25 mile round trip.
After the ride, stop at Water Street Brewery (southwest corner of W. Drexel Ave & S. Howell Ave) for food & drinks.
Leader: Peggy Lea. Sweep: Mike Gerard. Questions? Call 414-721-8114.
---
Event Coupons here

>>
---
Bowling League
Bluemound Bowl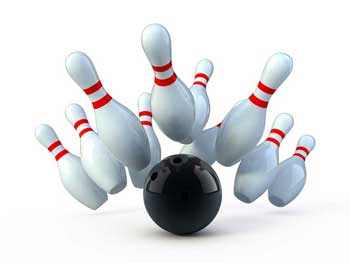 Bowlers needed for the once-a-month, fun, crazy Vagabond bowling league. We start at 5:30 pm Sept. 8 and then on the first Sunday of every month from September through May at Bluemound Bowl, 12935 Bluemound Rd., in Brookfield. (The exception is February, when we wait until the week after the Super Bowl.)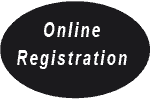 Entry fee is $120 for nine months of bowling fun, with parties and end-of-season prizes. You can join as a single, couple, or a team of four. Sign up online or send a check for $120 payable to VSSC, with a completed Event Coupon and a SASE to Michelle Dloogoff, Unit G, 2810 West Mill Rd., Glendale, 53209-3239. Questions? Call Michelle or Frank Berg at 414-540- 1411. See you on the alleys in the fall!
---
Door County Weekend – Sept. 12–15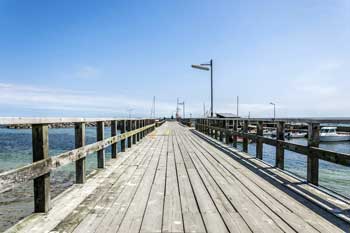 There may still be room for you to get in on the big weekend of biking, golf, tennis, sightseeing, dining and partying at Alpine Resort in Egg Harbor.
To find out, call Jean Dueling at 414-321- 0258.
---
Last Call for August 3rd Golf Scramble
Still time to sign up for the fun and exciting Annual Golf Scramble at Songbird Hills, but hurry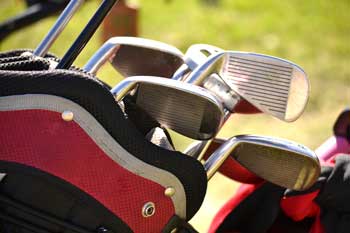 Registration at noon, golf warmups and putting until 12:45. A shotgun start at 1 pm. Sign up alone, as a twosome, 3some, or 4some, and we'll make up 4somes where needed. COST: Only $68 for 18 holes with cart, prizes, and buffet dinner. Or $52 for golf only or $17 for guest dinner.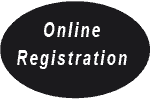 Sign up online with credit card at VagabondSkiClub.com or send a check, made out to VSSC, with an Event Coupon with names of others you want to play with, to: Ron Sonntag, 9406 N. 107th St., Milwaukee, 53224. Indicate if you are signing up for golf and dinner, golf only, or dinner only. Then show up for the great fun.
---
Whitnall Park Picnic Bike/Walk
Sun., September 1, 11 am to Dusk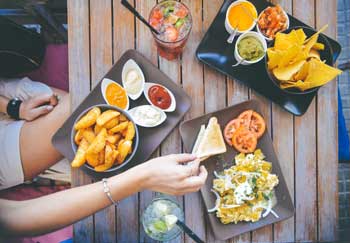 Join the fun on the Sunday of Labor Day weekend at Whitnall Park, Area 7. Bike, walk, play cards or games, or just chat and meet new people. Bike/ walk starts at 12:30 pm. Bring your own food, drinks, utensils, plates, chair, table, table cloth, grill, cards, games, and other picnic accessories.
Bring a dish or snack to share if you eat from the Share Table, which will open when the bike ride is finished. The parking lot is next to Picnic Area 7, across from the children's playground. Donation of $2 per person requested. Event Leader: Sue Cummings, 414-421-6248.
---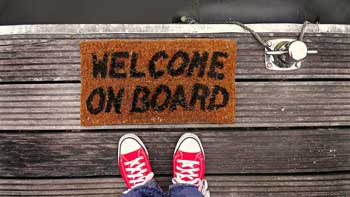 Fishing
We are forming a group for those members interested in fishing. If you want to join in and share your ideas, contact RonHartig@gmail.com, 414- 525-0405, or MannyVDevera@gmail. com, 703-786-9776.
---
Event Coupons here

>>
---
Camping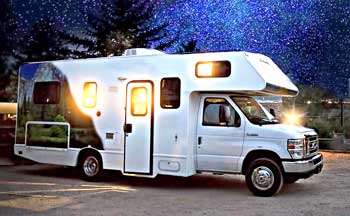 Stephanie Markiewicz is organizing a camping trip August 8-13 in the Upper Peninsula, and another in September at Potawatomi State Park, scheduled to coincide with the Vagabonds' Door County Weekend.
For more information, contact her at 414-525-0405 or ronhartig@gmail.com.