Sporting Activities
Carol Gavigan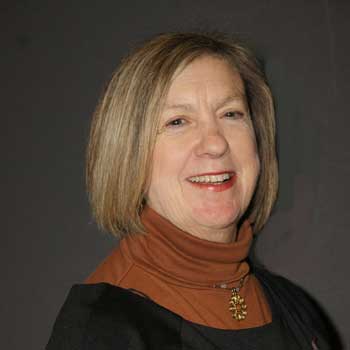 September Bike Rides
Tips to Avoid Collisions
In a group, ride single file with the flow of traffic with space between bikes.
Before entering a roadway: Stop. Look left. Look right. Look left again.
Wear a brightly colored helmet and reflective material on your clothing.
Sunday, September 3, 12:30 pm, Picnic Ride Join us in a leisurely bike ride this holiday Sunday starting from the picnic area #7. We will join up with the Oak Leaf Trail heading south to the Franklin Sports Complex. This will be our turnaround point with water and bathrooms available. This is a shorter ride of about 15 miles allowing us to return to the picnic to enjoythe food, fun and games. Questions: Judy Hauerwas, 414-333- 4712 or Keith Hauerwas, 414-333- 4713.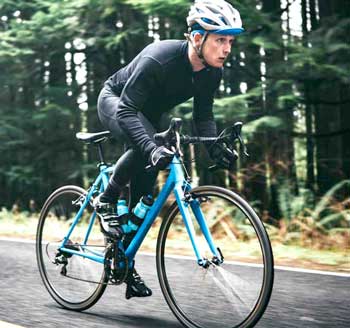 Sunday, September 10, 10 am Oak Leaf to Greenfield Park Meet at Eric Benz's house (W139 N6259 River Drive, Menomonee Falls) at 10:00 am. (River Drive is south of Mill Road.) Ride starts promptly at 10:15 am. Travel through scenic, paved Menomonee River Parkway and the Oak Leaf Trail. Short ride is about 15 miles; longer ride is about 25 miles. Afterwards meet at Eric's house for pizza, beer and soda for $10 per person. Please bring snacks, other liquor (if desired) and your swimsuit for the whirlpool. Questions? Please call Eric Benz at 414-588-1562.
Sunday, September 17, 1:15 pm Oak Leaf/South Ride Starts at Sheridan Park, 4800 S. Lake Drive, Cudahy. Enter the park at E. Layton Ave, turn right and go one block. A parking lot is on the left by picnic area #3. Starting at 1:30, we will ride south through Warnimont Park, scenic Grant Park and continue to our turn-around point at Abenschein Park with water and bathrooms. Total ride is about 20 miles with very few hills. We will dine at St. Francis Brewery, 3825 S. Kinnikinnic Ave, St. Francis, 53235. Questions: Judy Hauerwas, 414-333- 4712 or Keith Hauerwas, 414-333- 4713.4713.
Sunday, September 24 – No local ride due to Door County Weekend
---
Lake Tichigan-Fox River Cruise Sat., August 19 12:30-4:00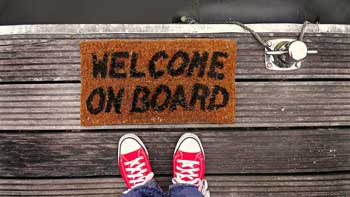 We've chartered a forty-person party barge for the afternoon. Trip includes lunch with beverages, guided tour, and even a stop at a sand bar for swimming. The pontoon boat has a covered top for shade and bathroom facilities on board. We leave from the River City Marina, 230 N. Milwaukee St., Waterford. Parking is available on the street and parking lot. Directions: South on I43, exit onto south Hwy. 164, right on Hwy. 36, right on Main St., right on Milwaukee St. Marina and restaurant are on the left.
After a pleasant afternoon on the water, why not finish with dinner at the Docs on the Fox Roof Restaurant next door? Dinner is on your own, but reservations are required. Cost is $25 for this lovely afternoon in western Racine County. Send Event Coupon and check, payable to VSSC, to Roz McHugh, 5850 N. River Bay Rd., Waterford, WI. 53185. Questions? Contact Roz at 262-914-1033 or email roselynmchugh@yahoo.com, or Colleen McClary, at 262-492-5128.
---
Whitnall Park Picnic/Bike/Walk Sunday, September 3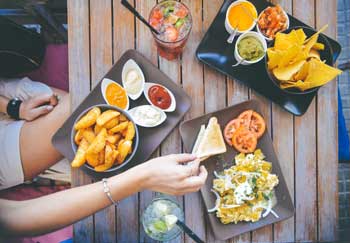 Join the fun onLabor Day weekend at Whitnall Park, area 7. Picnic 10:30 am until dusk. Get there early if you want a picnic table. Bring food, drinks, utensils, plates, chair, table, table cloth, grill, cards, camera, games, and other picnic accessories. Share table will open about 2:30 pm.
Hike, walk, play cards, games, or just chat and meet new people. Bring a dish/snack to share if you eat from the share table. Bike/ walk starts at 12:30 pm. The large parking lot is west of picnic area 7 across from the children's playground. Do not park on the grass. Park on the street east of the picnic area if the lot is full. $1 donation. Questions? Call Sue Cummings at 414-421-6248.
---
2017 DOOR COUNTY WEEKEND September 21 - 24 – Still limited space available if you act quickly and call Jean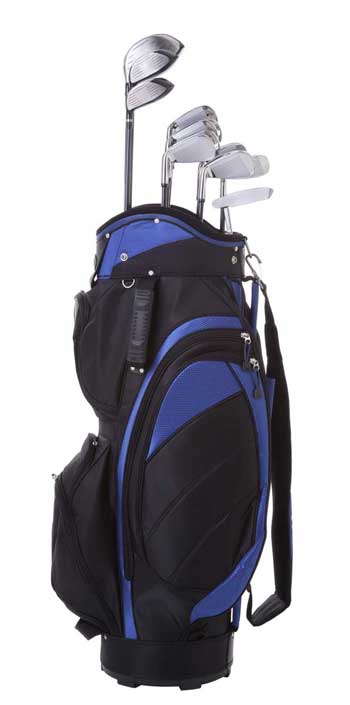 Dueling, 414-321- 0258, or Sherry Dobson, 262-786- 1569. Super fun event! Limited to 40 people. Why not plan to spend a fantastic weekend in Wisconsin's upper East Coast, in Door County with your Vagabond friends, the group that loves biking, golfing, tennis, sightseeing, partying and so much more. We will be staying at the Alpine Resort in Egg Harbor, on the shore of beautiful Lake Green Bay. Closing date will be September 1.
Lodging is based on double occupancy. The Two-night stay starting Friday, the 22nd, inland-view room is $180 per person; Harbor-view room is $202 per person; or 2-bedroom cottage for 4 people is $173 per person; this includes 2 breakfasts and 1 dinner. The Threenight stay starting Thursday, the 21st, Inland-view room is $269 per person: Harbor-view room at $302 per person; or a 2-bedroom cottage for 4 people is $259 per person; this includes 3 breakfasts and 2 dinners.
When sending in your reservation, please designate your entrée for the Saturday evening dinner from the following choices:
Broiled Atlantic Salmon w/Sour Cream Dill Sauce
Door County Cherry Chicken, Grilled Boneless Breast, on Wild Rice Pilaf
Rib eye Steak, Baked Potato
GOLFING ARRANGEMENTS CAN BE MADE BY CALLING 920-868-3232 direct. Call for 9- and 18-hole green fees and tee times. A Special rate of $70 for a 2-day pass, or $100 for a 3-day pass, of unlimited golf is available only to Alpine Guests. Golf cart rental is extra.
Send your completed Event Coupon, and email address or a SASE (BUSINESS SIZE), and check made payable to VSSC. Mail your reservation to Sherry Dobson 15600 W Ridge Road, New Berlin, WI 53151. Questions? Contact Sherry at 262-786-1569, OR Jean Dueling at 414-321-0258. TRANSPORTATION IS ON YOUR OWN.
---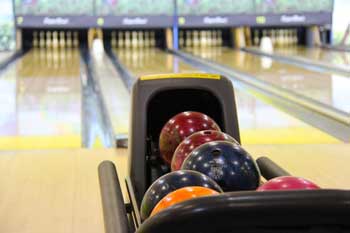 Bowling 2017–18 Begins Sunday, September 10
The 2016 – 2017 bowling season just ended with 38+ bowlers having a super time one Sunday evening a month. Now it's time to plan ahead to the 2017 – 18 season. Our Vagabond bowling league is a non-sanctioned league that bowls at Bluemound Bowl located at 12935 W. Bluemound Rd. in Brookfield. We usually bowl the first Sunday of each month from September through May. You can join the league as a single, couple or a team of four. The cost is $115 for the season which includes 27 games of bowling, a sweeper at the end of the year with prizes and food, and a good time with your fellow Vagabonds. To join the league, just send a check for $115 made payable to VSSC, a completed Event Coupon (include the names of the Vagabonds you would like to bowl with), and a SASE to: Michelle Dloogoff, 2810 West Mill Rd., Unit G, Glendale WI 53209-3239. Questions? Call Michelle or Frank Berg at 414-540- 1411 after 5 pm, or leave a message.
SEE YOU ON THE LANES!
---
9-Hole Golf/Fish Fry, Fri., September 29, Blue Heron Restaurant, Edgewood Golf Course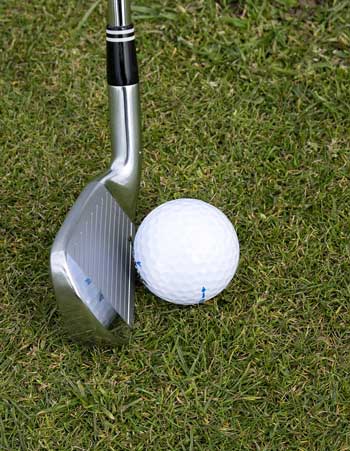 Years ago a group played every Friday at Edgewood in Big Bend. A different nine holes were played each week and went out for a fish fry afterwards. As we repeat this tradition of golf/fish fry, please join us. Edgewood is located at W240 S10050 Castle Rd., Big Bend, WI 53103. We will be on the Pine or Oaks course. Tee times begin at 3:16 pm; with room for 24 golfers. Cost with cart is $24. After golf we will go to the Blue Heron Restaurant on Big Bend Dr., in Big Bend.
Dinner is on your own. One may sign up to play golf and dinner, golf only, or dinner only. If golfing, send a check for $24 payable to VSSC and Event Coupon to Betty Altenburg, 206B N. Musquequack St., Burlington, WI 53105. Include information as to when you'd like to tee off and with whom you are playing. We will pair up single golfers. We will be making dinner reservations for 6:30. Questions or to sign up for dinner only, call Betty Altenburg, 414-828-5024.