Sporting Activities
John Podsedly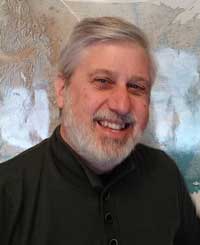 Payment Options for All Events
(unless otherwise noted):
1. Online Registration with Credit Card payment;
2. In person with completed Event Coupon and credit card or check;
3. By mail, send completed Event Coupon with check to Event Leader.
---
July Bike Rides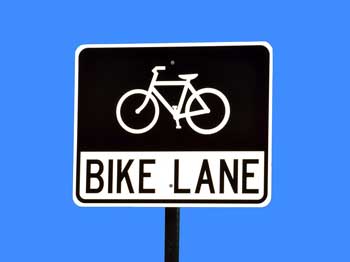 Thurs., July 4, 9:15 am, Fourth Annual Mel Malcolm Memorial Ride, Interurban Trail
Meet at Libby Montana's Restaurant, 5616 W Donges Bay Road, Mequon. Be ready to ride at 9:30. If you plan to go to Gloria's home after the ride, please RSVP to Marcia.Northouse@ gmail.com or 414-351-1134.
Sun., July 14, 1:15 pm, Oak Leaf NE
Meet in the parking lot of Spanky's Hideaway, 5208 W County Line Road, Mequon.
Be ready to ride at 1:30. Ride to Veterans Park near the lakefront on a totally paved, mostly flat, off-road trail. Water and bathrooms available there; then bike back to Spanky's for food and drink. Ride is approx. 20 mi. Leader: Keith Hauerwas, 414-333-4713; Sweep: Judy Hauerwas, 414-333- 4712.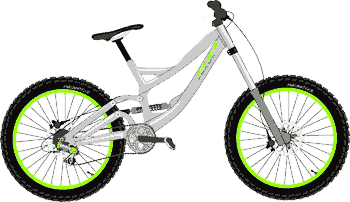 Sun., July 21, 1:30 pm, Brookfield Area
Meet at Brookfield East High School (on Lily Road, just north of Burleigh). The ride is about 15 mi., on mostly paved trails and back streets. After the ride, eat at O'Sullivan's Public House, 12525 W North Ave., Brookfield. Leaders: Don James and Sandy Schroeder; Sweep: TBD. Questions? Call Don at 262-352- 8825.
Sun., July 28, 1:30 pm, Bugline Trail
Meet at Lannon Village Park (7461 N Lannon Rd.) in the parking lot on the east side of the road. Short ride is about 14 mi. round trip and will turn around at Lisbon Community Park. Long ride is about 24 mi. and continues to the end of the trail (
west end of North Lake in Merton). Afterward, meet at Brisco County Wood Grill (Hwy 41 & County Line Rd.) for food and beverages. Leaders: Pat Hummer and Cindy Hummer. Questions? Call Pat at 262- 894-3375 or Cindy at 262-894-1383.
---
Event Coupons here

>>
---
Fourth Annual Mel Malcolm Memorial Bike Ride
Thurs., July 4, 9:15 am
Interurban Trail
Meet at Libby Montana's Restaurant, located west of Green Bay Rd. (Hwy 57/Cedarburg Rd.), 5616 W. Donges Bay Rd., Mequon. Restaurant is next to the bike trail and has a large parking area on its east side. Be ready to leave at 9:30 to ride the Interurban Trail to Cedarburg to watch the Fourth of July parade. This part of the ride is 14 miles round trip.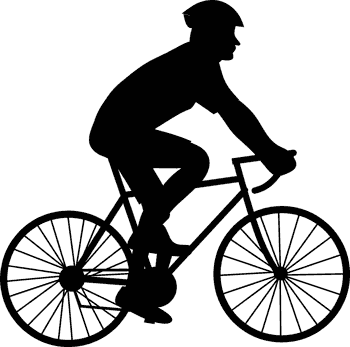 For riders who wish to do the short ride, there are many activities in the Cedarburg area, including music, food vendors and the Madison Scouts Marching Band, which will perform at Cedar Creek Park at 1 pm. Those who wish to will ride to Port Washington, where we will eat and enjoy the harbor area. The long ride is about 33 miles round trip.
All riders are invited to stop at Gloria Zenger's house, 9957 N. River Rd., Mequon (between Brown Deer and Mequon roads) after their rides. Please bring a dish to pass, your beverage and chairs. Hamburgers, brats and water will be provided. We will eat about 4 pm. Gloria will be at Libby Montana's to pick up the "dishes to pass" that bikers don't feel comfortable keeping in their cars all day.
Please RSVP to Marcia Northouse, 414- 351-1134 or marcia.northouse@gmail. com. Event Leaders: Gloria Zenger, 414-234-0039 and Jim Luling, 262-695- 1191
---
Thursday Golf League – Deer Haven Golf Course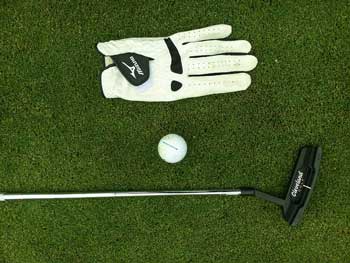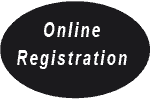 19180 W. Cleveland Ave., New Berlin
The Thursday Golf League is accepting substitutes for a fee of $11, plus $10 for golf. Contact Diane or Greg Zarse, 414-530-9181, DZarse2@att.net.
---
Door County Weekend – Continuing the Tradition, Sept. 12–15
Register by Aug. 9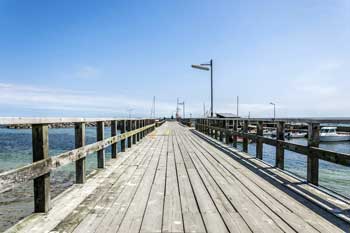 We will again be staying at the Alpine Resort in Egg Harbor, on the shores of Lake Green Bay, for biking, golf, tennis, sightseeing, partying and more. Lodging based on double-occupancy, options are: Three-night stay (Sept. 12-15) Inland-view room: $300 per person Harbor-view room: $330 per person; two-bedroom cottage for four people: $280 per person; with three breakfasts and two dinners.
Two-night stay (Sept. 13-15) Inland-view room: $195 per person; harbor-view room $220 per person; two-bedroom cottage for four people: $185 per person;with two breakfasts and one dinner.
Transportation is on your own.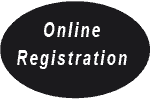 When signing up, designate your Saturday dinner choice: Pan-fried walleye, grilled cherry chicken breast, or ribeye steak.
Gary Kovac will again be our bike ride leader. If you would like to join us on the ride, indicate so when you register. For golf arrangements, call 920- 868-3232. Two-day pass $70, three-day pass $100. Event Leader is Jean Dueling, 1530 Golden Drive, Hubertus, 53033. If registering by mail, include your email address or a self-addressed, stamped, business-size envelope. Questions? Call Jean at 414-321-0258.
---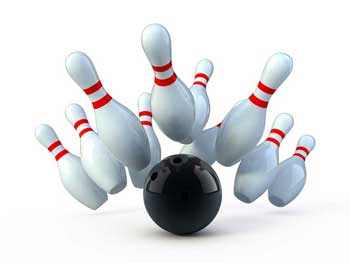 Bowling League
Bluemound Bowl Registration starts July 1
Bowlers needed for the once-a-month, fun, crazy Vagabond bowling league. We start at 5:30 pm on Sept. 8, then the first Sunday of every month through May at Bluemound Bowl, 12935 Bluemound Rd., in Brookfield. (The exception is February, when we wait until the week after the Super Bowl.)
E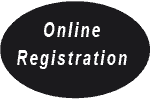 ntry fee is $120 for nine months of bowling fun, with parties and end-ofseason prizes. You can join as a single, couple, or a team of four. Sign up online or send a check for $120 payable to VSSC, with a completed Event Coupon and a SASE to Michelle Dloogoff, Unit G, 2810 West Mill Rd., Glendale, 53209-3239. Questions? Call Michelle or Frank Berg at 414-540-1411. Have a great summer, and see you on the alleys in the fall!
---
Polo Plus Picnic – Picnic Fri., July 26, 6 pm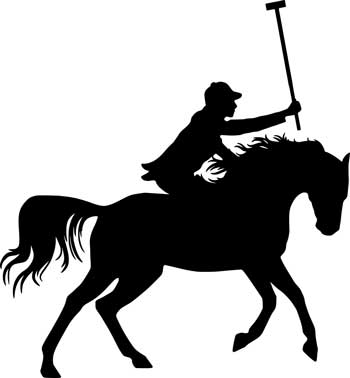 Come see what was once known as the Sport of Kings, with horses displaying thrilling bursts of speed and exciting agility. We will have our own reserved picnic tables, but you may want to bring a chair, along with whatever you want to eat, drink, or share. Unlike the polo match in "Pretty Woman," this club has a casual, informal atmosphere, so don't feel obligated to wear your best Kentucky Derby hat or your high heels. (Flats are better for stomping divots anyway.)
We also need to carry out what we carry in, and to use Port-a-Potties -- no handwashing facilities, so you might want to bring hand sanitizer/hand wipes. The game will be at the polo grounds on County Road VV, west of Merton and north of Hartland and will be $11 per person.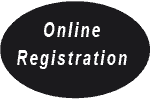 Registration deadline is July 13. Carpool, if you wish, from Goerkes Corners Park & Ride, leaving at 4:45 pm so we can get there and start setting up by 5:30.
Questions? Contact Event Leader: JohnPodsedly@gmail.com, 5336 W. Wells St., Milwaukee, 53208. 414-369-4199.
---
Golf Scramble Fun Returns
Sat., August 3, Songbird Hills Golf Club
Registration At Noon Golf Warmups And Putting Until 12:45
A Shotgun Start At 1 PM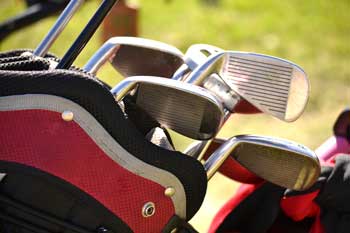 Sign up alone, as a twosome, threesome, or a foursome. We'll make up foursomes where needed. COST: Only $68 for 18 holes with cart, prizes, and buffet dinner. Or $52 for golf only or $17 for guest dinner.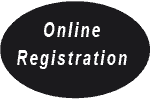 Sign up online with credit card or send a check, made out to VSSC, with an Event Coupon with names of others you want to play with, to:
Ron Sonntag, 9406 N. 107th St., Milwaukee, 53224. Indicate if you are signing up for golf and dinner, golf only, or dinner only. Then show up for the grea
---
Whitnall Park Picnic Bike/Walk
Sun., September 1, 11 am to Dusk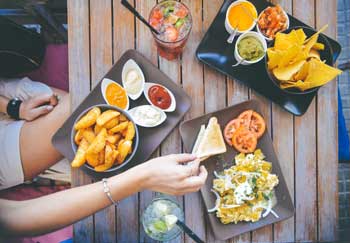 Join the fun on the Sunday of Labor Day weekend at Whitnall Park, Area 7. Bike, walk, play cards or games, or just chat and meet new people. Bike/ walk starts at 12:30 pm. Bring your own food, drinks, utensils, plates, chair, table, table cloth, grill, cards, games, and other picnic accessories.
Bring a dish or snack to share if you eat from the Share Table, which will open when the bike ride is finished. The parking lot is next to Picnic Area 7, across from the children's playground. Donation of $2 per person requested. Event Leader: Sue Cummings, 414-421-6248.
---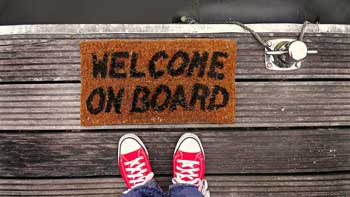 Fishing
We are forming a group for those members interested in fishing. If you want to join in and share your ideas, contact RonHartig@gmail.com, 414- 525-0405, or MannyVDevera@gmail. com, 703-786-9776.
---
Event Coupons here

>>
---