Sporting Activities
John Podsedly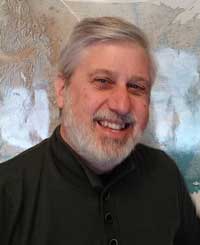 Bike Trail Courtesy
Slow walkers, fast runners, slow cyclists, fast cyclists and more may all use the same trail at the same time. To be safe, follow these guidelines:
Stay to the right
Pass on the left only when it is safe to do so
Use a bell, horn or voice to indicate your intention to pass
Yield to slower users (bikers and walkers)
---
August Bike Rides
(Bike for the Fun – Or Just for the Health of It!!!)
Sun., August 5 – 1:30 pm (Long Ride), 1:45 PM (Short Ride), Bugline Revisited
Meet at baseball park on Hwy. Y (Lannon Rd. north of Good Hope & Hwy. 74 to parking lot on east side of road).
The Bugline is a smooth, paved, flat trail. Two ride options: 24 miles starting at 1:30 (bike to the end of the trail to Mile Marker 16) or 15 miles starting at 1:45 (bike to Lisbon Community Park about a halfmile past Mile Marker 11). Bathrooms and water available. Afterward, meet at Su Casa Grande, N84 W15842 Appleton Ave., Menomonee Falls, for food and beverages. Questions? Call Pat Hummer at 262-894-3375 or Cindy Hummer at 262-894-1383.
Sun., August 12 – 1:15 pm, Muskego Recreation Trail/Franklin Bike Path
Meet at Muskego High School parking lot (Woods Rd. & Racine Ave.) at 1:15 pm.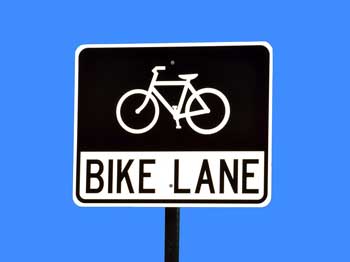 Bike to the Muskego Recreation Trail, then travel east on crushed stone/dirt four miles. Continue north on Franklin Bike Path 1.5 miles on asphalt to Rawson Ave. Round trip is just over 13 miles. For a longer ride, continue west at Racine Ave. to the Big Bend Industrial Park (2.5 miles one way) but be aware that the surface is tougher. After, riders are invited to Diana's home on Little Muskego Lake, S74 W19023 Bay Ct. Bring your own beverages and a dish to pass. She will provide Italian sausage with peppers. To participate in the after-ride party, you must RSVP to Diana Hrovatin at 414-581-7191.
Sun., August 19 – 1:30 pm, South Shore Trail
Meet at the South Shore Yacht Club (2300 E Nock St, Milwaukee) parking lot. Ride along the Oak Leaf Trail to Grant Park Club House, about 9 mi. (18 mi. round trip). Enjoy Lake Michigan on a mostly flat trail through St. Francis, Cudahy and South Milwaukee. Stop for a break at the Seven Bridges Trail in Grant Park for some amazing views. Afterward, food and beverages at Papa Luigi's, 3475 E Layton, Cudahy. Questions? Call Tom Schneider at 414-975-7908.
Sun., August 26 – 1 pm, Oak Leaf Trail Southwest
Meet at the Milwaukee County Sports Complex, 6000 W. Ryan Rd. Bike on a paved bike trail and park roads to and from Greenfield Park for a total of 25 mi. After the ride, stop at the Hideaway Pub & Eatery, 9643 S 76th St., Franklin (just south of Ryan Rd.) for food and drinks. Questions? Contact Mike Gerard at 414-721-8114 or Peggy Lea at 262-995-3033.
---
Event Coupons here

>>
---
Bowling league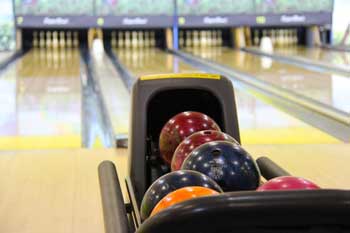 The 2017-18 bowling season just ended with 39 bowlers having a super time on Sunday evenings once a month at Bluemound Bowl, 12935 Bluemound Road.
The 2018-19 season starts Sept. 9. You can join as a single, couple or a team of four. Each bowler pays $120 for the entire season, with a year-end sweeper and prizes.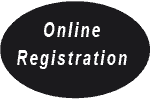 Register online or send a $120 check payable to VSSC, a completed event coupon with the names of the Vagabonds you would like to bowl with, and a SASE to: Michelle Dloogoff, 2810 West Mill Road, Unit G, Glendale, WI 53209-3239.
Questions? Call Michelle or Frank at (414) 540-1411.
The schedule: Sept. 9, Oct. 7, Nov. 4, Dec. 2, Jan. 6, Feb. 10, March 3, April 7, May 5. See you on the alleys!
---
Door County Weekend, Thurs. – Sun., Sept. 13–16,
Limited to 40 people.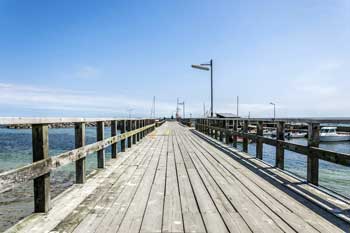 Spend a fantastic weekend in Wisconsin's upper East Coast, in Door County with your Vagabond friends, the group that loves biking, golfing, tennis, sightseeing, partying, and so much more. This is your last chance to stay at the Alpine Resort in Egg Harbor under current ownership.
Lodging is based on double occupancy and includes these options: Three-night stay (Sept. 13-16) includes three breakfasts and two dinners. Inland-view room: $296 per person; harbor-view room: $326 per person; or a 2-bedroom cottage for 4 people: $274 per person.
Two-night stay (Sept. 14-16) includes two breakfasts and one dinner. Inland-view room: $191 per person; harbor-view room $211 per person; or a 2-bedroom cottage for 4 people $179 per person. Transportation is on your own.
When sending in your reservation, designate your entrée choice for Saturday's dinner:
Broiled Atlantic Salmon w/Sour Cream Dill Sauce
Door County Cherry Chicken, Grilled Boneless Breast, on Wild Rice Pilaf
Ribeye Steak, Baked Potato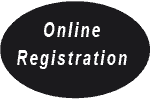 To make golf arrangements, call 920- 868-3232. A special rate of $70 for a two-day pass or $100 for a 3-day pass, of unlimited golf is available only to Alpine guests. Golf cart rental is extra.
A Washington Island bike ride on Sat., September 15, will be led by Gary Kovach, 414-476-8277.
Register online or send your completed Event Coupon, including your email address or a SASE (business-size), and check payable to VSSC to: Jean Dueling, 7915 W. Wind Lake Road, #5, Waterford, 53185. Or sign up online.
Questions? Call Jean, 414-321-0258.