Sporting Activities
Mary Beth Braun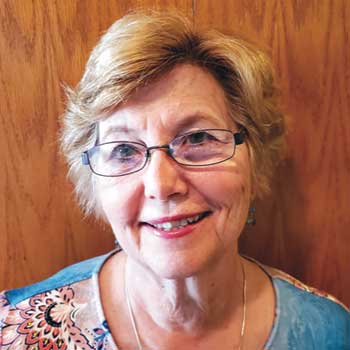 Payment Options for All Events
(unless otherwise noted):
1. Online Registration with Credit Card payment;
2. In person with completed Event Coupon and credit card or check;
3. By mail, send completed Event Coupon with check to Event Leader.
---
EVENT COUPONS HERE

>>
---
SUNDAY BIKE Rides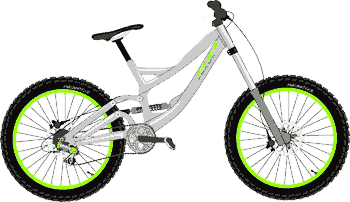 Sept. 5 • 12:15 pm – Bike Ride and Picnic at Whitnall Park
We will meet at Picnic Area No. 5 in Whitnall Park, 5879 S. 92nd St., Hales Corners. The route is a 13-mile round trip to the Milwaukee County Sports Complex, on mostly flat trails. Target completion of the bike ride is 2 pm. Leader: Keith Hauerwas, (414) 333-4713. Sweep: Judy Hauerwas (414) 333-4712. Afterward, we will have a Labor Day Weekend picnic at Picnic Area No. 5. Please take special note of the earlier starting time. The ride will start at 12:30 p.m.
Sept. 12 • 1:15 pm – Bugline Trail – new start location
We will start at the Thirsty Duck Restaurant parking lot, N64W23180 Main Street in Sussex. The 17-mile round trip will be on the Bugline Trail, a paved, shady, relatively flat trail. We will meet afterward at the Thirsty Duck. Leader: Ron Sonntag, (414) 788-4907.
Sept. 19 • 1:15 pm – Greenfield Park (pool area) to Whitnall Par
Meet at Greenfield Park, 2028 S. 124th St., between Cool Waters Aquatic Park and the lagoon. The trail route is between Greenfield Park and Whitnall Park. The route includes the Root River Parkway. We will turn around at the Whitnall Park Golf Club House (which has restrooms). The ride will be a leisurely 16 miles round trip. Afterward, we can meet at Pallas Greek-American Restaurant, 1657 S. 108th St. Ride leader: Bill Gaertner, (262) 574-3648; sweeps: Lynn Kozlowski and Betty Riley.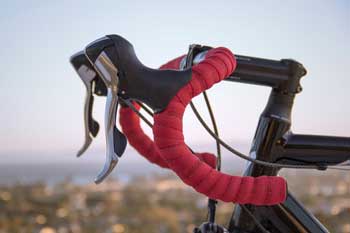 Sept. 26 • 1:15 pm – Cushing Park
Meet at Cushing Park, 775 N. Cushing Park Road in Delafield, for an 18-mile round trip to Oconomowoc. Afterward, we can meet at Revere's Wells Street Tavern, 505 Wells St., Delafield. Leader: Ron Sonntag, (414) 788-4907.
---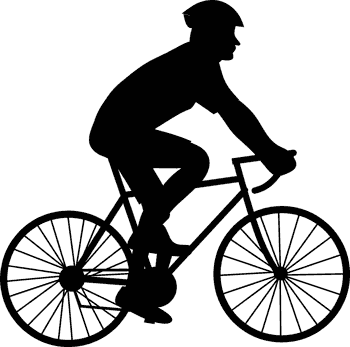 For Safety's Sake
• All riders should check in with the ride leader.
• All rides will have both a leader and sweep.
• We strongly encourage all riders to wear a helmet.
• Rides will be at a 10–12 mph pace. Riders who wish to ride faster are on their own
• Bring water, sunglasses, sunscreen and cell phone.
---
Bike tip of the month – Make Yourself Visible
Since bicycles are much smaller than other types of vehicles, it is harder for motorists to see them. This makes it very important for you to make sure that you are as visible as possible to others when you ride your bicycle. Wear bright clothing and a brightly colored bicycle helmet during daylight hours. At night, your clothing should be reflective, and you should have front lights, rear lights, and reflectors.
---
Wednesday Walks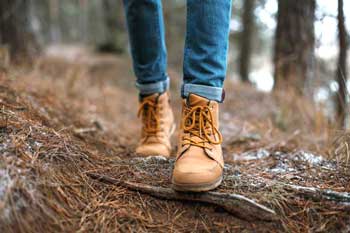 Our weekly Wednesday walks will continue at 11 a.m. as long as we have interest and volunteers. And we will have a Happy Hour Walk once a month from 4 to 5 p.m., followed by a happy hour at a nearby bar. (No 11 a.m. on those days). We are always in need of volunteers for these easy-to-organize walks. If you can follow your familiar path, you can lead us! Contact Mary Beth at (262) 443-7291.
---
Bowling
new location this season, and now on Friday afternoons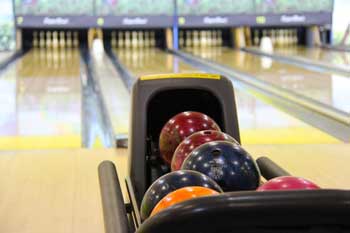 Our fun, monthly Vagabond Bowling League will start the season Sept. 17 at the New Berlin Bowling Center, 16000 W. Cleveland Ave. (Entrance on east side of the building.)
We will bowl on the second Friday of the month – except for the season opener, which will be Sept. 17 to avoid a conflict with the Friday golf league. Practice will begin 2 p.m. with games at 2:10.
Register online or at the Sept. 1 general meeting. Sign up as a four-member team or as a couple or individual to join a team. You may pre-bowl if you need to miss a date, or you can arrange to have a substitute take your place.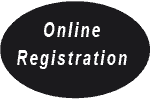 The fee is $110 for the season, which includes bowling, prizes, and a pizza party at the end. Substitutes are encouraged to sign up also; they pay $12 each time they bowl. Our league secretary is Judy Williamson, (262) 691-9391.
---
We're always looking for great photos of our members enjoying activities, and you are our best source! Send us your highresolution (largest) photos so they can be uploaded to the website and used in the Life when we have space. Send your photos to Joyce Szulc, jszulc@wi.rr.com, to post on the Vag Facebook page.
---
EVENT COUPONS HERE

>>