Sporting Activities
Mary Beth Braun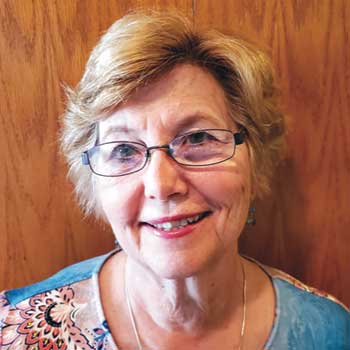 Payment Options for All Events
(unless otherwise noted):
1. Online Registration with Credit Card payment;
2. In person with completed Event Coupon and credit card or check;
3. By mail, send completed Event Coupon with check to Event Leader.
---
EVENT COUPONS HERE

>>
---
SUNDAY bIKE rides
Aug. 2 @1:30 p.m. - Glacial Drumlin Trail from Waukesha to Wales
Meet in the parking lot at Fox River Sanctuary Nature Center (810 W. College Ave, on the south side of Waukesha). The ride to Wales is about 8 miles, and we will stop at Le Duc's for custard. This stretch of the Glacial Drumlin is paved and mostly flat. Arrive by 1:30 p.m. and be ready to ride at 1:45. This trail requires a State Trail Pass. Purchase a daily pass for $5 at several locations along the trail or an annual pass for $25. Afterward, we will enjoy Italian food outdoors at Matteo's Italian Ristorante, 1608 E. Sunset Drive, Waukesha. Ride leader: Dan Heidemann. Sweep: TBD. Questions? Contact Dan at (414) 416-1678 or danlmark@gmail.com.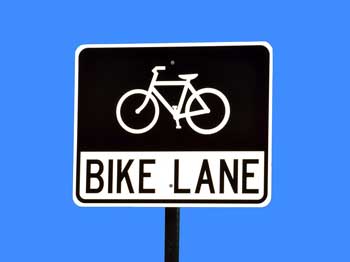 Aug. 9 @ 1:30 p.m., Hank Aaron Bike Trail
Meet at Rainbow Park, 700 S. 119th St., West Allis. Be ready to ride at 1:30 p.m. We'll ride to downtown near the Harley Museum, approximately 18 miles round trip, mostly flat trail through the center of the city. Afterward, we will eat at Pallas Restaurant, 1657 S. 108th St., West Allis. Ride leader: Tom Schneider, (414) 975-7908 or thomtrek@yahoo.com. Sweep: Gary Kovach.
Aug 16 @ 1:30 p.m., Bugline
Meet at Belfast Station on Main Street in Sussex in the parking lot behind the restaurant. We'll take the Bugline trail from Sussex to Merton, and continue to the end at North Lake. Then we'll head back to Belfast Station for food and beverages. This is about 16 miles on flat, paved trails. Leader: Ron Sonntag, (414) 788-4907.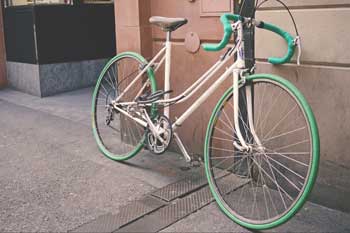 Aug. 23
We need a leader/sweep for this date. Contact Mary Beth at (262) 443-7291. Riders are encouraged to check our website regularly to see where the next ride will be. It will be posted online as soon as a volunteer leader plots a route.
Aug. 30 @ 10 a.m., Cedarburg to Port Washington
Meet at Cedarburg City Hall parking lot on the south side of the building. We will travel east on the Interurban Trail. This trail is asphalt. A small section is on city streets in Grafton and Port Washington. We will go all the way into Port Washington and stop for a beverage or ice cream. Length of ride is 20 miles. There are numerous restaurants on Washington Avenue in Cedarburg that riders could visit after the ride. Ride leader: Gary Kovach, gkovach45@icloud.com or (414) 712-3897. Sweep: Connie Sandell.
---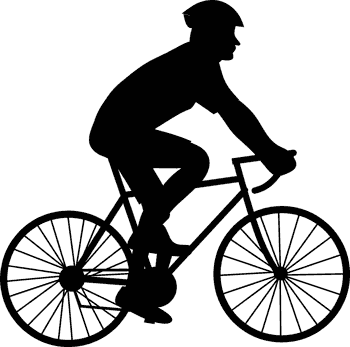 Cycling Reminders

To help provide a safer Summer Biking Program, please note:
• All riders should check in with the ride leader.
• All rides will have both a leader and a sweep.
• We encourage all riders to wear a helmet.
• Rides will be at a 10-12 mph pace. Riders who wish to ride faster are on their own.
• Be sure to bring water, sunglasses, sunscreen and your cell phone
---
Last call for Golf Scramble, August 1, at Songbird Hills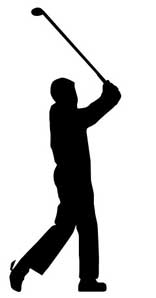 Sign up now for the annual golf scramble at Songbird Hills. Registration at noon, golf warmups and putting until 12:45. A shotgun start at 1 p.m. Sign up alone or as a couple, threesome or foursome; we'll form foursomes where needed.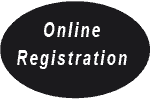 Fee: $68 for 18 holes with cart, prizes and buffet dinner, or $52 for golf only, or $17 for guest dinner. Sign up online with credit card at VagbondSkiClub.com or send a check and event coupon with names of your preferred playing partners to: Ron Sonntag, 9406 N. 107th St., Milwaukee, WI 53224.
---
Fishing – Aug. 25, at Pike Lake in Hartford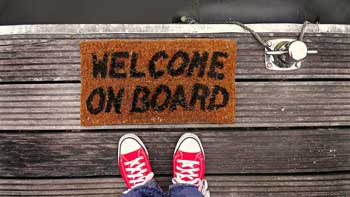 Join the fun at our next fishing outing. We will meet at Reef Point Resort at 8 a.m. for those who want to fish early, and again at 4 p.m. for the late birds. The Resort serves pizza, and Manny's Hamburgers/ Brats and soda is $6. Boat rentals with motor are $45 for four hours.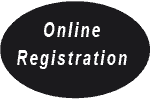 If you have a boat, Reef Point resort has a boat launch. A fishing license, available at Fleet Farm and Walmart, is $7 for seniors, $5 for a basic first-time buyer. Fishing gear is available. If you enjoy fishing or wish to participate, contact Manny DeVera at MannyDeVera@gmail.com or (703) 786- 9776. Let him know if you want to join the Fishing Group mailing list.
---
Bowling, Sundays, September – May
12935 W Bluemound Rd, Elm Grove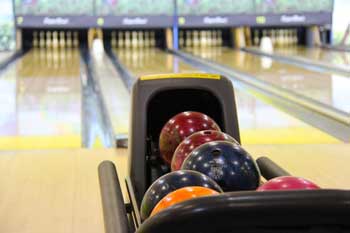 The season will start Sept. 13, then we bowl the first Sunday each month after that. We are looking for four-person teams (all women, all men or mixed). This is a fun, handicapped, non-sanctioned league. You can join as a single, couple or full team of four.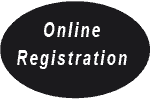 The fee is $120 for the season of bowling with parties and end-of-season prizes. Sign up online or send a check payable to VSSC with event coupon and SASE to Michelle Dloogoff, 2810 W. Mill Road, Unit G, Glendale, WI 53209-3239. Substitutes are welcome, and you'll pay a minimal fee. Questions? Call Frank Berg or Michelle at (414) 540-1411. Hope to see you on the alleys in September!
---
Camping, Country Village RV & Vacation Homes
in Ishpeming, Mich., Aug. 4–12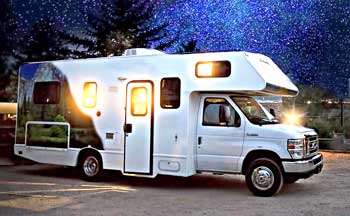 Stephanie and Ron will be at Site No. 59. Although the Shore to Ore Bike Race is canceled, there are several sights to see in the area. Houghton has a copper mine tour, Ishpeming has an iron ore mine, and Munising offers tours of the Pictured Rocks National Shoreline. Stephanie will be spending time at the Ishpeming Cemetery, researching her family tree.
---
Door County Midweek Getaway, Tuesday-Friday, Sept. 8–11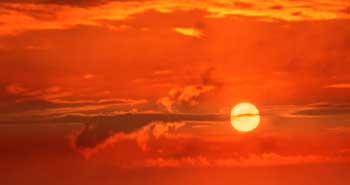 A world away yet close to home, come and enjoy Door County. This year we will stay at the Landmark condominium resort in Egg Harbor. The Landmark has tennis courts and indoor and outdoor pools. It is close to shopping, theaters, golf, hiking, sightseeing, art galleries and many restaurants.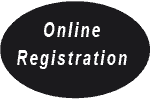 To find out more about activities in the area, go to DestinationDoorCounty.com. Meals and beverages are self-pay, but you can cook in your condo or dine at the on-site restaurant. Each night we will meet in the lodge for a cash bar and socializing. Nightly lodging rates: $140 and up for one-bedroom suites; $179 and up for two-bedroom suites. Each unit has a full kitchen, dining area, living room and sofa sleeper.
For reservations, call Sonya at (920) 868-5164. Then register at VagabondSkiClub.com. Contact Jean Dueling at (414) 321-0258 to coordinate roommates.
---
We're always looking for great photos of our members enjoying activities, and you are our best source! Send us your highresolution (largest) photos so they can be uploaded to the website and used in the Life when we have space. Send your photos to Joyce Szulc, jszulc@wi.rr.com, to post on the Vag Facebook page.
---
EVENT COUPONS HERE

>>
---