Sporting Activities
Mary Beth Braun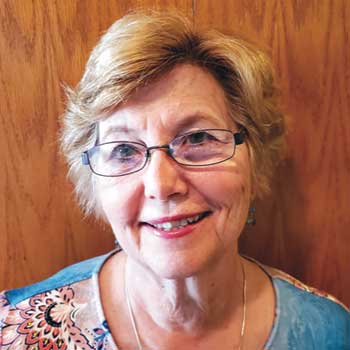 Payment Options for All Events
(unless otherwise noted):
1. Online Registration with Credit Card payment;
2. In person with completed Event Coupon and credit card or check;
3. By mail, send completed Event Coupon with check to Event Leader.
---
EVENT COUPONS HERE

>>
---
SUNDAY bIKE rides
June 28 @ 10 a.m., Cedarburg to south of Port Washington – Note change of location and time
Meet at Cedarburg City Hall parking lot on the south side of the building. We will travel east on the Interurban Trail. This trail is asphalt or on road. We will turn around and reverse route before descending into Port Washington. Length of the ride is 17 miles. There are numerous restaurants on Washington Avenue in Cedarburg that we could visit after the ride. Ride Leader: Jay Zinn, (414) 708-1663, jayzinn@gmail.com; Sweep: Terese Zinn.
July 5 @ 1:30 p.m. Delafield to Dousman and Back
This will be a scenic, 14–,17-mile ride on mostly flat and easy trails. Meet at Cushing Park and Ride in Delafield. Depart at 1:45 for the ride to Dousman on country trails near Hwy. 18 with views of farmland and wilderness. In Dousman, we will stop for bathroom breaks and ice cream, before heading back to Cushing Park and then on to Revere's Wells Street Tavern for food and drinks. Leader: Ron Sonntag, (414) 788-4907.
July 12 – To be announced. We still need a leader for this date. It could be your chance to show off one of your favorite routes. Contact Mary Beth at MBBraun@wi.rr.com or (262) 443-7291.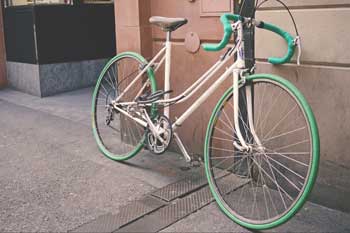 July 19 – No local ride; weekend trip at Elroy-Sparta
July 26 @ 1:15 pm, Brookfield Area
Meet at Brookfield East High School (Lily Road, just north of Burleigh) at 1:15 p.m.
Begin the ride at 1:30 p.m. The ride is 15 miles long, mostly on paved trails and backstreets. After the ride, we will have a picnic at Wirth Park in Brookfield. Bring a chair and something to eat and drink. Leaders: Don James, (262) 352-8825, and Sandy Schroeder.
---
Elroy–Sparta Bike Trip • July 16–19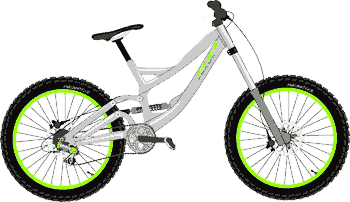 Our weekend bike trip this summer will be the original "rail trail," one that includes three tunnels – the Elroy-Sparta Trail, in the state's Driftless Region. We will stay at the Best Western Plus Sparta. Breakfast is included; all other meals are on your own. Speeds Bike Shop will provide shuttle service to the trail (cost is on your own).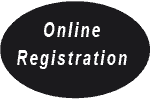 Registration fee: $185 per person, double occupancy. No rooms may be booked separately on your own, and no guests permitted. Sign up online or contact trip coordinators Denise Kremel at (262) 524-1023 or Dan Heidemann at (414) 416-1678.
---
Cycling Reminders

To help provide a safer Summer Biking Program, please note:
• All riders should check in with the ride leader.
• All rides will have both a leader and a sweep.
• We encourage all riders to wear a helmet.
• Rides will be at a 10-12 mph pace. Riders who wish to ride faster are on their own.
• Be sure to bring water, sunglasses, sunscreen and your cell phone
---
Golf Scramble • Saturday, Aug. 1, Songbird Hills
W259N8700 WI-164, Hartland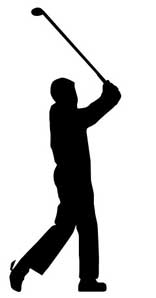 Sign up now for the annual golf scramble at Songbird Hills, this year hoping for better weather. Registration at noon, golf warmups and putting until 12:45. A shotgun start at 1 p.m. Sign up alone or as a couple, threesome or foursome; we'll form foursomes where needed.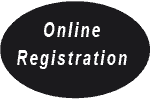 Fee: $68 for 18 holes with cart, prizes and buffet dinner. Or $52 for golf only, or $17 for guest dinner. Sign up at VagbondSkiClub.com or send a check and event coupon with names of your preferred playing partners to: Ron Sonntag, 9406 N. 107th St., Milwaukee, WI 53224.
---
Golf substitutes

The golf season has begun, but substitutes are still welcome to register. …
Wednesday at Songbird: Call Dave Nicholson at (262) 782-0599 or (414) 418-5243.
Thursday at Deer Haven: Contact Diane Zarse at (414) 530-9181 or DZarse2@att.net.
Friday at Brookfield Hills: Judy Cimbalnik, (262) 391-9869, or JCJudyCim@gmail.com.
---
Door County Midweek Getaway, Tuesday–Friday, Sept. 8–1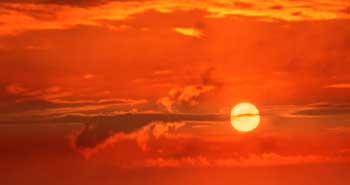 A world away yet close to home, come and enjoy Door County. This year we will stay at the Landmark condominium resort in Egg Harbor. The Landmark has tennis courts and indoor and outdoor pools. It is close to shopping, theaters, golf, hiking, sightseeing, art galleries and many restaurants. To find out more about activities in the area, go to DestinationDoorCounty.com.
Meals and beverages are self-pay, but you can cook in your condo or dine at the on-site restaurant. Each night we will meet in the lodge for a cash bar and socializing. Nightly lodging rates: $140 and up for one-bedroom suites; $179 and up for two-bedroom suites. Each unit has a full kitchen, dining area, living room and sofa sleeper. For reservations, call Sonya at (920) 868-5164. Then register at VagabondSkiClub.com. Contact Jean Dueling at (414) 321-0258 to coordinate roommates.
---
Camping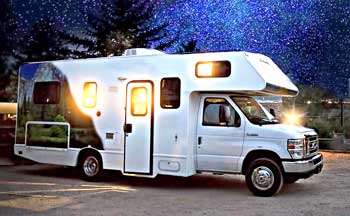 Stephanie Markiewicz and Ron Hartig are planning this camping schedule:
• Gov. Dodge State Park, Aug 1-4, at Twin Valley Campground, Site No. 279. Call (888) 947-2757.
• Country Village RV & Vacation Homes in Ishpeming, Mich., Aug. 4–12. Site No. 59. The Shore to Ore Bike Race is Aug. 8-9, from Negaunee to Marquette. For information, go to OreToShore.com. To make camping reservations, call (906) 486-0300.
• If the Canadian border is open for vacationing by then, Ron and Stephanie plan to go through Sault Ste. Marie and camp at Sturgeon Falls on Lake Nipissing.
• For updates, contact Stephanie at RonHartig@gmail.com or (414) 525-0405.
---
Fishing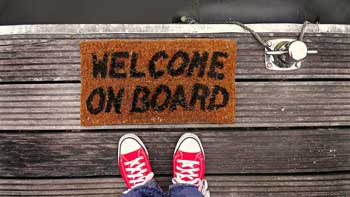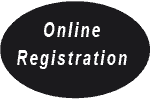 Manny DeVera is organizing fishing outings this summer. If you need fishing equipment, he can provide you with a complete outfit, including bait, for $22. A fishing license, available at Fleet Farm and Walmart, is $7 for seniors, $5 for a basic, first-time buyer. Boat rentals are available, or if you have a boat, contact Manny at MannyDeVera@gmail.com or (703) 786-9776.
Each outing starts at 4 p.m., or for those who want to fish all day, show up at 7 a.m. and bring brats, hamburgers or hot dogs for the grill.
The next excursion is scheduled for Aug. 25 at Pike Lake.
To be announced: Port Washington outing and Lake Michigan charter.
---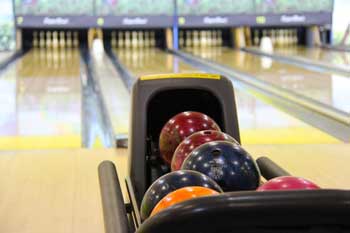 Bowling
We're in the swing of summer activities, but don't forget to plan for fall!
Signups will begin soon for the Vagabond Bowling League.
---
We're always looking for great photos of our members enjoying activities, and you are our best source! Send us your highresolution (largest) photos so they can be uploaded to the website and used in the Life when we have space. Send your photos to Joyce Szulc, jszulc@wi.rr.com, to post on the Vag Facebook page.
---
EVENT COUPONS HERE

>>
---