Sporting Activities
Mary Beth Braun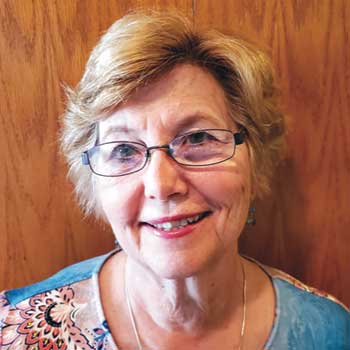 Payment Options for All Events
(unless otherwise noted):
1. Online Registration with Credit Card payment;
2. In person with completed Event Coupon and credit card or check;
3. By mail, send completed Event Coupon with check to Event Leader.
---
EVENT COUPONS HERE

>>
---
SUNDAY BIKE Rides AT 1:15 pM
June 6 – Glacial Drumlin trail, Waukesha to Wales and back
We will do a shorter ride for the first ride of the season from Waukesha to Wales and back for a total of about 14 miles. This stretch of the Glacial Drumlin is paved and mostly flat. Meet at the trailhead parking lot, 810 College Ave, Waukesha, and be ready to ride at 1:30 p.m.
This trail requires a State Trail Pass. You can purchase a daily pass for $5 or an annual pass for $25. After, we will enjoy Mexican food at La Estacion, 319 Williams St, Waukesha (about a mile from the parking lot). Ride Leader: Jim Stephens, (262) 694-2115, jstephens3@wi.rr.com.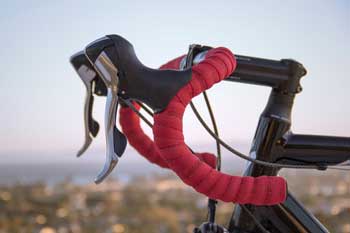 June 13 – Petrifying Springs Park, Kenosha
Meet at the parking lot near Shelter No. 5 at Petrifying Springs Park, 4909 7th Street in Kenosha. Be ready to ride at 1:30 p.m. On this paved trail, will pass the University of Wisconsin-Parkside and continue south to 35th Street. Total ride is about 17 miles on a mostly flat pathway. If interested in a shorter route, feel free to turn around at any point. Leader: Jim Stephens, (262) 694-2115, jstephens3@wi.rr.com.
June 20 – South Shore Park, Milwaukee
We will meet at South Shore Park, 2900 S. Shore Drive. The trail is 18 miles long and mainly flat, except for two notable hills. Leader: Dave Powers, (414) 481-0331.
June 27 – Monches (Waukesha County)
Monches is on the north edge of Waukesha County where Q, K and E meet. Give yourself plenty of time to get there so you will be ready to ride at 1:30. We have permission from St. Theresa of Calcutta Catholic Church to meet in their north parking lot across the road (County Highway Q) from the church. Address of church is W302 N9583 O'Neil Road. However, the lot we have permission to park in is on the north side of Q or Townline Road. Look for the church steeple.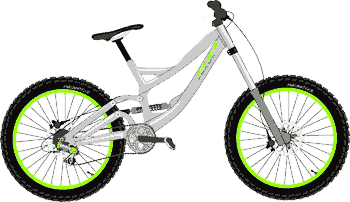 We will ride by farms, maybe see sandhill cranes in the fields and certainly enjoy the view. The 18-mile ride will be on 100% paved, mostly low-traffic, country roads with several hills. We will have a rest stop for ice cream at the historic Kuhtz General Store in Stone Bank. There is one long hill, near the end of the ride, that you may want to walk up. After the ride, we can meet at Ox and Cats Sports Bar and Grill (W302 N9510 County Hwy E) for camaraderie, refreshments and food. Leader: Carol Zahorik, (262) 367-7335 or (262) 893-7467.
---
July 4 – no local ride due to holiday
July 22-25 – Weekend Bike Trip, Boulder Junction: REGISTRATION IS CLOSED.
---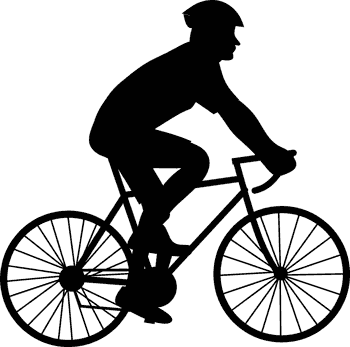 Biking guidelines
To ensure a safer ride for all …
• All riders should check in with the ride leader.
• All rides will have both a leader and sweep.
• We strongly encourage all riders to wear a helmet.
• Rides will be at a 10–12 mph pace. Riders who wish to ride faster are on their own.
• Be sure to bring water, sunglasses, sunscreen and cell phone.
---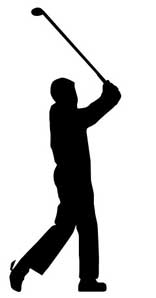 Golf
Registration for our golf leagues has closed, but substitutes are welcome; contact the organizers.
---
Canoe Trip • Fox River • June 19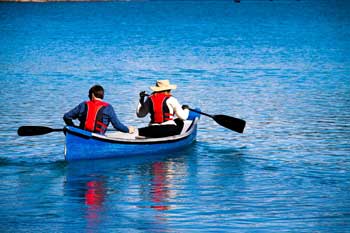 Our outfitter will provide paddles, life jackets, canoe or kayak and transportation to the put-in on the Fox River. We will meet at 8:45 at Big Bend Village Park, near the corner of Riverside Street and Highway L. Transport will be provided to Mukwonago, where our canoes will be put in.
The canoe trip will take about three hours. Lunch will be on your own at a place yet to be chosen. The cost is $27 per person in a canoe, $42 in a kayak. If you have your own canoe or kayak, the spotting fee is $27.
The trip is limited to 10 canoes, but several kayaks are available. Water and trail mix provided. Deadline to sign up is June 10. Sign up online or send an event coupon and check to Warren Nitz, 301 Blue Heron Circle, Mt. Pleasant, WI 53406.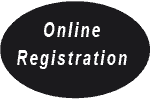 Questions? Call Carol Gavigan at (262) 632-1922 or Warren at (262) 880-4063.
---
Fishing • Pewaukee Lake • June 24 • 2:30–5 pm
The first Vagabond fishing event of the year will be June 24 at Pewaukee Lake, followed by dinner at Doc's Dry Dock. Pay as you go. We'll meet at Beachside Boat and Bait, 129 Park Ave., Pewaukee and will fish from shore; those wishing to fish on the lake can rent a boat.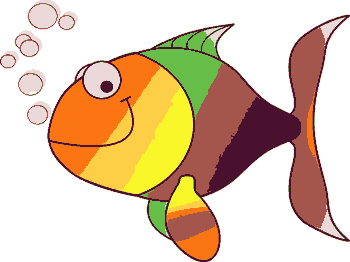 A fishing license, available at Fleet Farm and Walmart, is $7 for seniors, $5 for a basic, first-time buyer. Recommend adding trout license for future events.
First time fishing? We will have fishing poles for $22; just let Manny Devera know ahead of time. At Pewaukee Lake, bluegill, Northern pike, walleye and perch are abundant, but the big trophy is musky, which became the official state fish in 1955. More 50-inch musky have been caught on the Pewaukee than on any other lake in the state.
Call Manny Devera at (703) 786.9776 or Rick Kelly at (414) 534.2739.
NOTE: We are looking for more Vagabonds with boats to help other members enjoy this popular sport. Future fishing events include: Pike Lake, Friess Lake, Lake Winnebago, overnight at Eagle River area, and Charter Fishing. Call if interested.
---
Door County Midweek Getaway
Tuesday, Aug. 31 – Friday, Sept. 3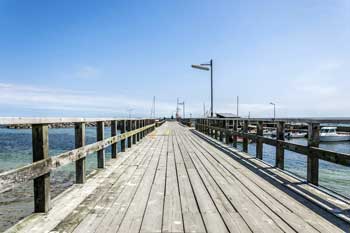 Door County Midweek Getaway Tuesday, Aug. 31 to Friday, Sept. 3 A world away yet close to home, come and enjoy Door County. This year we will stay at the Landmark condominium resort in Egg Harbor.
The Landmark has tennis courts and indoor and outdoor pools. It is close to shopping, theaters, golf, hiking, sightseeing, art galleries and many restaurants.
To find out more about activities in the area, go to DestinationDoorCounty.com. Meals and beverages are self-pay, but you can cook in your condo or visit the onsite restaurant. Each night we will meet in the lodge for a cash bar and socializing.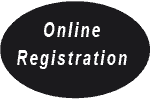 Nightly lodging rates: $145 - one-bedroom woodside suite
$149 - one-bedroom main level waterside queen suite
$171 - one-bedroom main level waterside king suite $184 - two-bedroom, two-bath woodside suite
Each unit has a full kitchen, dining area, living room and sofa sleeper.
For reservations, call Sonya at (920) 868-5164 by July 18. Then register at VagabondSkiClub.com. Contact Jean Dueling at (414) 321-0258 to coordinate roommates
---
Wednesday Walks – Arrive at 12:50 pm. – Walks start at 1 pm
June 2 – Malone Park, 16400 W Al Stigler Pkwy, New Berlin
Take National Avenue to Casper Drive (a few blocks west of Moorland Rd.). Turn north on Casper, take an immediate left on Stigler Parkway. Go into the parking lot on your right.
Questions? Contact Mary Z. at (352) 617-8450.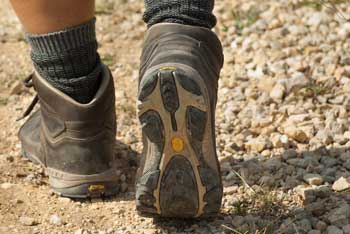 June 9, Whitnall Park, 5879 S 92nd St, Franklin: Meet at the Boerner Botanical Gardens parking lot. From 92nd Street, turn west on College Avenue, turn right at the stop sign. Keep right on Park Drive until you get to the parking lot, 9400 Boerner Drive, Hales Corners.
We will walk to Mallard Pond and enjoy the trail around it, along with flowers and plants (free admission). We will be on paved surfaces and maintained trails. Leader: Kairy, (414) 915-2481. June 16, 23 & 30: We would love to have volunteers to lead on these dates. Contact Mary Beth at mbbraun4@wi.rr.com or (262) 443-7291.
For all Wednesday Walks, look for details in Friday's At-A-Glance email from Joyce.
---
We're always looking for great photos of our members enjoying activities, and you are our best source! Send us your highresolution (largest) photos so they can be uploaded to the website and used in the Life when we have space. Send your photos to Joyce Szulc, jszulc@wi.rr.com, to post on the Vag Facebook page.
---
EVENT COUPONS HERE

>>