Sporting Activities
Carol Gavigan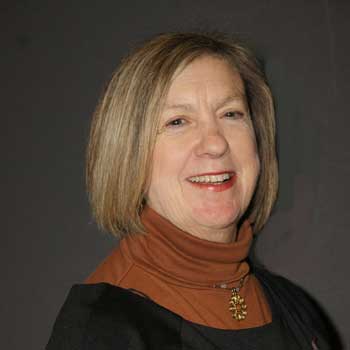 February Hikes (Walk for the Fun – Or Just for the Health of It!!!)
Sun., Feb. 4 Noon, Bong Recreation Area. Joyce Szulc and Jim Stephens leading hike. Located at 26313 Burlington Rd., Kansasville, WI. Park entrance under one mile west of Hwy. 75 on Hwy.142. Use GPS. Meet at Trailhead Parking Lot B in park at noon. Wisconsin State Park Sticker required or pay (senior rates). Great hike on numerous trails. Hike two hours or so, then enjoy food and beverages at Dover Inn, 1909 Beaumont Ave, Kansasville (on the SE corner of Hwy 20 & Beaumont). Questions? Call Joyce Szulc at 262- 886-9328 or Jim Stephens at 262-694- 2115.
Sun., Feb. 11 1:00 pm, Lisbon Community Park, Bartlett Rd. Hartland. Jerry March leading hike. From the North, take Hwy. Q west until Lake Five Rd. Turn left (South) and go 1.5 miles to Park entrance on left side. From the South, take Silver Spring West to Lake Five Rd. Turn right (North) and go about 1 ½ miles until Park Entrance on right side. Go into the park and go to the 2nd parking lot on left side. Hike 1:10 to 3:10. Then to Sussex to the Tailgators Sports Bar and Grill at N64W23246 Main St. for food, beverages, and time for Bowlers to get to bowling by 5:45 pm. Questions? Call Jerry March at 414-365-3360.
Sun., Feb. 18 1:30 pm, Glacier Hills Park near Holy Hill. Head north on 45 to Hwy. 167 West (Holy Hill Rd.), west to road for Fox & Hounds, south to park entrance. Hike from 1:45 to 3:45, then to Sawmill Inn on Hwy. 167 at Hwy. 45 for great food and homemade ice cream at 4.
Sun., Feb. 25 1:30 pm, Nashotah Park. Meet at Hwy. 16 and C Park & Ride at 1:30. Hike 1:45 to 3:45. Head to Nashotah Clubhouse in Nashotah at 4 to eat and chat. Join the fun and great exercise. For more info, call Ron Sonntag, 414-788-4907.
Join the fun and great exercise. For more info, call Ron Sonntag, 414-788-4907.
---
Event Coupons here

>>
---
Ice Golf - Sat., January 27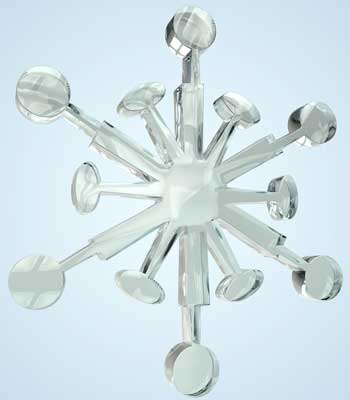 At this time of year are you missing golfing in Wisconsin? Come join us at Michael's on the Lake, 3101 Eagle Rd., Kansasville. A nine-hole course is laid out on Eagle Lake and you may bring your own golf club or one will be provided. Teams of two play alternate (tennis) ball. Registration is 11:30 with tee-off at 12:00 at a cost of $10.
This is a fundraiser for Love Inc. of Burlington so plan on staying afterwards for refreshments, and silent auction opportunities. Questions? Contact Michael Mitchell at 262-632-1922 or mmcorkdork@gmail.com. This event may be canceled if the ice is too thin or the weather too cold.
---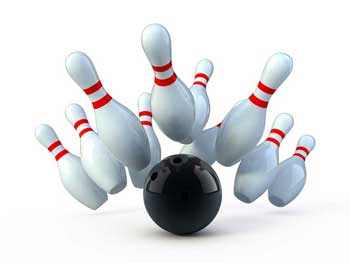 Bowling League - Sun., Feb. 11
The league began in September, but you can still get in on the fun. It takes place at Bluemound Bowl, 12935 W. Bluemound Rd., Brookfield. Beginning in Feb. the cost is $66 for the first Sunday of each month until May. This includes prizes, food, and a good time with your fellow Vagabonds. We have a sub list for those who might want to bowl occasionally. Call Michelle or Frank to let them know you would be available. The cost each time for subs is $10. Send your check, completed Event Coupon, and a SASE to: Michelle Dloogoff, 2810 Mill Rd., Unit G. Glendale, WI 53209-3239. Questions? Call Michelle or Frank Berg at 414-540-1411 after 5 pm or leave a message.
---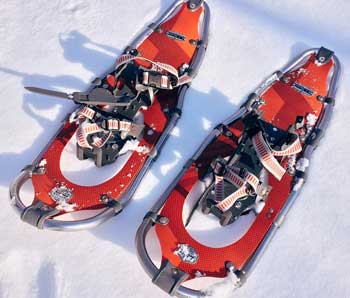 Winter Activities that Require Snow:

Snowshoers
Bonnie Lemmer is still hoping to lead snowshoeing hikes this winter on Saturday or Sunday. To get on the list, call or text her at 262-370- 6673 or email at bojean05@sbcglobal. net.
---
Cross-Country Skiing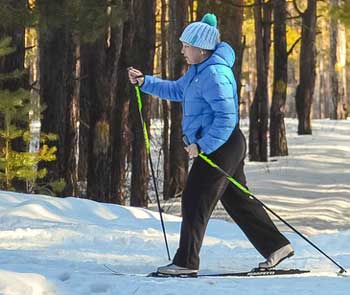 Carol Gavigan is still looking for a leader and is taking names of those interested in this activity. Please give her a call at 262-632-1922 or email at cjgavigan177@gmail.com.